Editor's Note:
This Friday morning, Ben Chestnut (see above photo), Augusta native and co-founder/CEO of Mailchimp based in Atlanta, will speak at  Augusta University at 10 a.m.in the lobby of the Georgia Cyber Center's Shaffer MacCartney Building.
Prior to his talk, Dr. Rick Franza, the Dean of AU's Hull College of Business, will join other dignitaries in a meet-n-greet session to ask Chestnut questions about his recent sale to Intuit for $12 billion, technology and other subjects.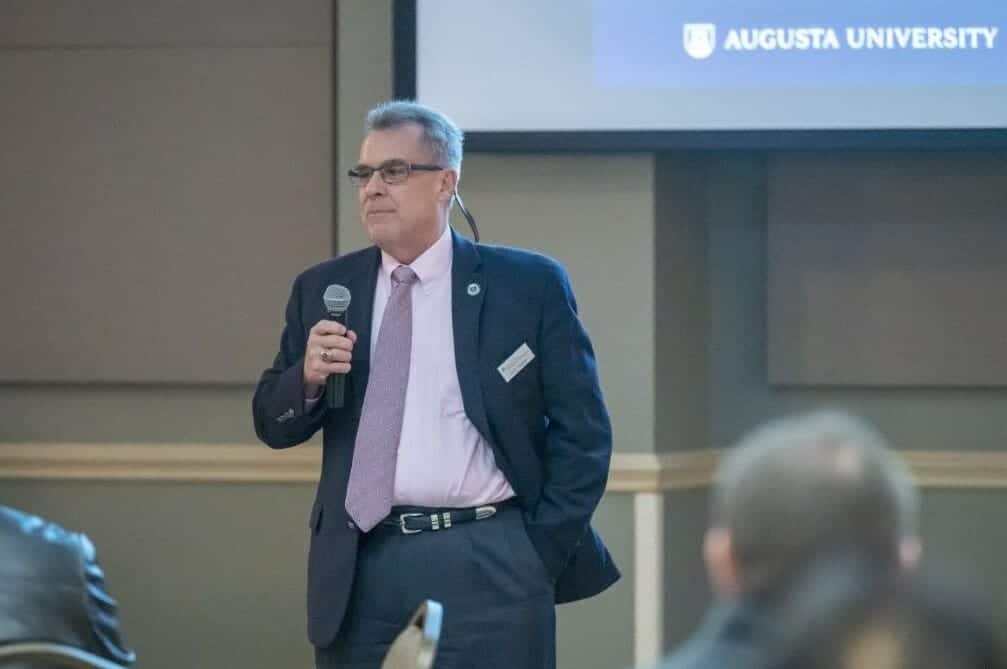 ABD: What would you like to know about Mr. Chestnut's journey?
Rick: I'd love to hear his stories of failure before this. As I understand it, he and his co- founder lost their jobs. How did they end up starting Mailchimp?  I think we learn more from failures than successes. I'm looking forward to him sharing his story. Failure is not fatal, nor final.
ABD: Why is this important that Mr. Chestnut is coming to Augusta to speak?
Rick: Most of the wealth in the CSRA has come from the real estate space—especially commercial—and that is different from starting a company from scratch—especially tech-based companies.
We have good pieces in place like theClubhou.se and the Small Business Development Center (SBDC) I think it is helpful to bring in more area natives to plug into our entire entrepreneurial ecosystem.
ABD: We know that Augusta University as a whole asked Mr. Chestnut to come as part of their "Innovate Series," which focuses on technology advances to solve community issues. What is Hull doing to inspire students from a speaker standpoint?
Rick: In 2020, the Hull College of Business started a CEO series and we've had some successful, business icons speak to our students.
2020—The CEO of Faber-Castell spoke to the students. The company has been around for 260 years and you may remember them providing you pencils as a kid! Their core business is being the maker of fine arts and graphic supplies, stationary—and yes, pens and pencils.
2021 Krista Pitts, the co-CEO of "Elf on a Shelf" spoke. The umbrella company, Lumistella is based in Atlanta and they offer magical experiences for children all over the world.
In March of 2022, we are excited to welcome Hull graduate Wayne Brown, who owned and operated dozens of Taco Bells and sold them. He now runs an outdoor adventure company.
ABD: Rick, what is your goal in producing the CEO series?
Rick:  We want students to have role models. We want to put business leaders up to the CEO level in front of our students.
They'll learn that many of these leaders, like Mr. Chestnut, didn't come from wealthy families. They worked hard, had a good idea or worked their way up in a company.
Our students can start their own businesses or become a CEO. All things are possible.