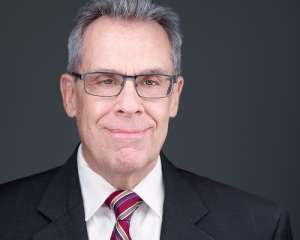 Dr. Rick Franza, Professor of Management at the Hull College of Business, discusses a different, timely business topic each Monday in this column. This week, he talks about the future of electric vehicles, especially in Georgia. The interview has been edited for clarity and impact.
ABD: We're hearing a lot about electric vehicles (EVs) being the wave of the future, especially here in Georgia. What is the outlook for the EV market?
Rick: Electric vehicles are inevitable. It's not a question of if they're coming, but how fast they will be here. I think the timing depends on a couple of things.

One is the speed at which there is infrastructure built for them. There are still not a lot of places to charge a car. Another is how fast the federal government moves on emissions requirements that will cause you to phase out fossil fuel vehicles. That's a political question. It could be a little longer than people are saying – the infrastructure of gas stations has to continue because a lot of people like me keep their cars for years. But I do know we need more charging stations. Where you see most of them now is at work or at apartment buildings. But eventually, EVs will be predominant.
ABD: Georgia has been one of the leaders in courting EV manufacturers, with plants under construction in the state for Rivian and Hyundai. Plus, companies that supply batteries and other components for EVs are already here or soon will be. Is this a good idea for Georgia's economic future?
Rick: I think this is a case where being early to market is a good thing. Rivian is supposed to build electric trucks and SUVs, and where they're getting their start is with Amazon delivery vehicles. About 20 percent of their shares are owned by Amazon. I think that's a plus for Georgia.
Anytime you build a manufacturing or assembly facility, you automatically get the suppliers around them. Even before we got the vehicle manufacturers, we already had a battery manufacturer, so Georgia already has a good network for the automobile industry.
We also have great access for distribution with east-west and north-south highways and ports in Savannah and Charleston. That's important to both inbound and outbound distribution. There's enough risk in EVs, so locating in Georgia lowers that risk. It's a great time for Georgia to get into this.
ABD: Is it a risk for Georgia to tie up this much investment into EVs? What if the popularity of EVs never materializes?
Rick: I don't think it will ever be never. But the risk is, what if the demand takes a long time to materialize? Then, you've got all this excess capacity. Or what happens if you don't start producing the numbers anticipated? The Rivian facility is eventually supposed to produce 400,000 EVs a year.
But one reason there's less risk in EVs is that so many of the producers are traditional auto manufacturers who are going to make that transition, so it's not as dependent on startups. And many of the startups are well financed, like Tesla and Rivian with Amazon's backing. Tesla is already producing more vehicles than anticipated.
You'll have a bifurcation of the market, based mostly on age and politics. Older people may feel more attachment to their gas cars, while younger people will be more believers in the climate issue. It's one of those cases where the science is there for EVs, but it's not something we can or will do immediately.
ABD: You mentioned Amazon's investment in Rivian. Will companies that make a lot of deliveries be the first to buy into the EVs?
Rick: I think you'll see that more with other companies like FedEx, UPS, and companies that have a fleet. They have more ability to set up charging networks. They'll be part of the proof of concept.
ABD: Will electric vehicles also create some peripheral industries, such as places for repair and maintenance?
Rick: Having people with technical skills to work on EVs will be in demand. Places like Augusta Tech with their automotive lab can start doing a lot more about training for electric vehicle repairs.
ABD: Some of this news about EVs sounds like it's still in the distant future, although some politicians are trying to bring it about more swiftly. How will we know when investment in EVs is starting to pay off?
Rick: On the internet, I found one group that predicts that 36 percent of cars will be electric by 2030, but another group says it'll be 29 percent by 2050. Right now, electric vehicles account for less than 1 percent of vehicles sold annually and only about 1 percent of the vehicles on the road.
So, I see two leading indicators – the number of gas stations vs. the number of charging stations, and the production of combustion engine vehicles vs. electric vehicles. Look for when the ratios of those really start to change. But it's not black and white. There are several factors that will go into that. As I said earlier, it could take longer than people are saying.