Editor's Note:
Dr. Rick Franza, Dean of AU's Hull College of Business, chats with ABD each week on something topical in the Augusta business community. This week's topic focuses on an event with the SBDC, an organization Rick admires from his days at Kennesaw State University—witnessing their impact there. Our conversations are edited for brevity and impact.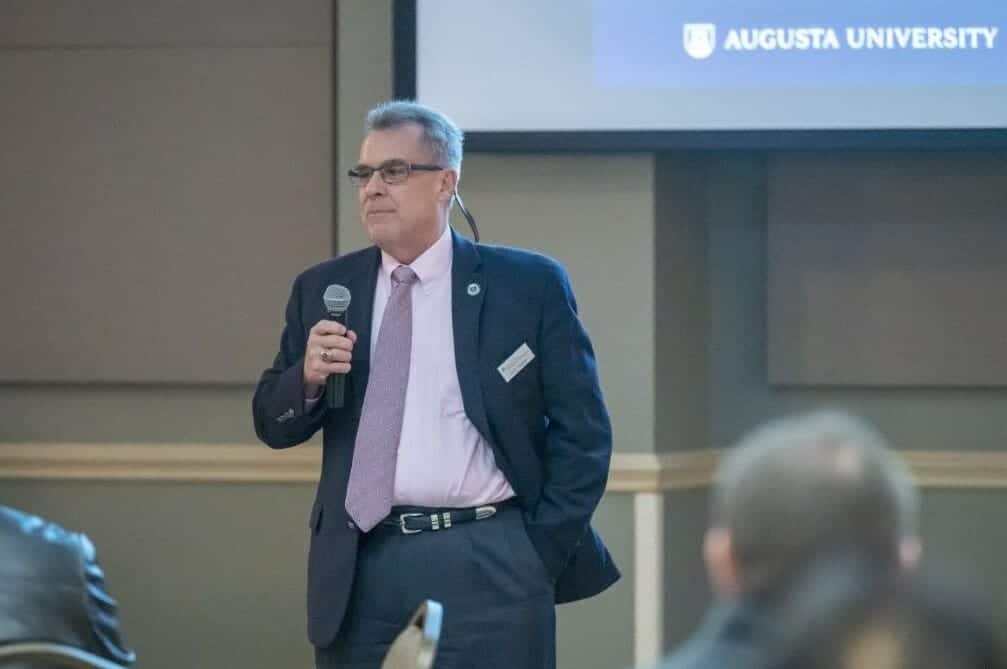 ABD: Rick, you attended a recent panel discussion at the UGA Small Business Development Center. What were your overall impressions?
Rick: The biggest general takeaway is that a small business owner cannot do it by themselves. The panelists and the SBDC talked about the importance of surrounding yourself with a team.
ABD: The team the SBDC assembled to speak was pretty varied. Alison Couch of Couch Consulting, LLC with bookkeeping help, Brett Bull of South State Bank talking loans, Ed Enoch discussed legal advice for businesses and Joanne Frey from the Cleveland Group CPA's discussed changes in the tax law.
Rick: There were some good individual takeaways— Joanne and Alison discussed tax deductions involving taking clients out for meals. In 2021 it was 100% deductible, but in 2022 it is not.
Ed Enoch gave advice to those small businesspeople without an H.R. department. He advised to always document issues with an employee and it will help when it's time to let them go.
Brett suggested that there is availability of capital at local banks and that was a better way to go than talking with a venture capitalist.
ABD: Who would you advise coming to see the SBDC?
Rick: I would say the more advanced small businessperson vs. an entrepreneurial person. A person in need of a business plan, capital, professional services. The SBDC is really good at identifying your local market and helping with areas like a SWOT analysis—(Strengths, Weaknesses, Opportunities, and Competition).
Editor's Note:
The SBDC is located at 2907 Professional Parkway in West Augusta. Reach them via phone at 706.650.5655 or online at www.georgiasbdc.org.