Kevin Isham is an HVAC tech by day but he is a musician at heart who plays guitar, drums, the harmonica, and banjo. His main goal as a music lover is to provide a venue for listening to good music and that led to Julio's Cantina in his backyard.
He and his wife, Heather, have hosted about 15 small concerts in their backyard. They don't have a fancy stage, but their backyard draws a crowd of 30 or 40 folks who appreciate live music. The neighbors don't seem to mind either.
He grew up listening to his grandfather playing Patsy Cline, Johnny Cash, Loretta Lynn, and a few of the other original Grand Ole Opry stars.
"My wife and I have traveled as far as Tennessee and Virginia to listen to good live music, and I thought, why can't we just host something like this in our own backyard," Isham explained.
And so, they did.
"We moved here 10 years ago and one night I met a lady at a bar, and she introduced me as her friend Julio. It started as a joke but stuck and now, we have Julio's Cantina."
Covid changed everything for musicians and music venues. Hundreds of music venues went out of business in the past two years and musicians were hurting as a result.  This was another reason for Isham's backyard business.
"When we invite musicians to play here, we guarantee them their fee," he said. "We aren't making any money and we try to throw in some food when we can. We just ask for a donation to cover the expenses."
Right now, their business model is to bring a chair and whatever you want to drink. What may seem like going out on a limb for most, doesn't for the Ishams.
"We love music," Isham said. "It can change your mood and bring back memories. It's magical. We'll continue to host these backyard concerts even at a loss."
The Ishams will host a few small concerts throughout the summer, and they are gearing up for a bigger event in September, which breaks from the country tunes they normally showcase.
"We are looking at putting together a '70s and '80s rock night and maybe even host a comedy event or two, depending on how it goes."
Their goal is to find a small venue to showcase musicians that don't include the mosquitoes and heat that accompany a backyard get-together.
Never underestimate the power of music when it comes to achieving your dreams.
To learn more about Julio's Cantina, visit their Facebook page.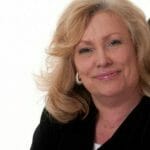 Editor's Note:
Mitzi Oxford is a veteran broadcaster and features writer who also worked at the same television station in Columbus, Georgia as Augusta's Brad Means! 
If you have a South Carolina story idea for Mitzi, please email her at [email protected].