Need to brush up on your math skills, prepping for the SAT, or learning a second language for school or business? One-on-one tutoring services both in-home and online are now available through the Tutor Doctor.
The husband-and-wife team of Aaron and Maria Washington provides tutors ranging from elementary students to adults.
"I had looked at several franchise opportunities through a contact on LinkedIn and we decided Tutor Doctor was the best fit for us," Aaron said. "The values and the family orientation of the company created a kind of educational insurance program, ideal for us and our community."
The Washingtons both have the credentials to accomplish the task. Aaron has a chemistry degree from the University of Florida, a master's from Brown University, and a Ph.D. from Florida State. He still works for the Savannah River National Laboratory as a Project Manager. He also taught at USC Aiken for six years.
Maria's background is in nuclear medicine and most recently, as the HR Manager for the City of Augusta. Together, they are the parents of five children. Managing their time and businesses probably comes naturally to both.
The Washingtons appreciate the traditional education process, but they also know that relating their personal work experiences can be a benefit to those they tutor.
"I love school," Aaron said. "It teaches you how to work in a structured environment but some of the skill sets I have learned including people management and financial literacy can also be beneficial. I always try to incorporate those experiences when appropriate."
The Washingtons launched their business in January and held an official ribbon-cutting with the Aiken Chamber this month. They are already seeing some success.
"We are starting to get referrals from some of the families we are working with," Aaron said. "That is where it all starts, with younger students. We work with the families to understand the students' likes and dislikes, hobbies, and plans to match the right tutor with the student."
The Washingtons are also focusing on programs to help adults in the workforce. According to the National Center for Education Statistics, education and skills are important because they expand a worker's capacity to perform tasks or to use productive technologies. In addition, better-educated workers can adapt more easily to new tasks or changes in old tasks. They also earn a better salary.
"Our goal is to be effective to the entire community by offering individual tutoring to make a broad impact," Aaron said. "We plan to accomplish that by working with students and offering our services to companies, local governments, and nonprofit partnerships."
For more information on Tutor Doctor, call 706-287-8583 or check their website.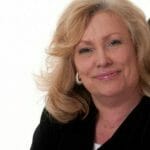 Editor's Note:
Mitzi Oxford is a veteran broadcaster and features writer who also worked at the same television station in Columbus, Georgia as Augusta's Brad Means! 
If you have a South Carolina story idea for Mitzi, please email her at [email protected].