When Denise Jane Racho moved from Virginia to Augusta in 2005, there were no restaurants that served the kinds of foods she grew up cooking and eating in the Philippines.
Early last month, Racho launched Mama Jane's Plates, a home-based business that prepares, serves, and delivers homemade Filipino dishes, such as chicken adobo, lumpia (fried spring rolls), and Pansit (a noodle dish).
She delivers these dishes to customers and businesses throughout the CSRA, and many of her orders have come from Grovetown and Evans, where a large population of military service members reside.
Like many new entrepreneurs, Racho wasn't sure if her business concept would work in the CSRA, but she's been surprised at how quickly it has taken off.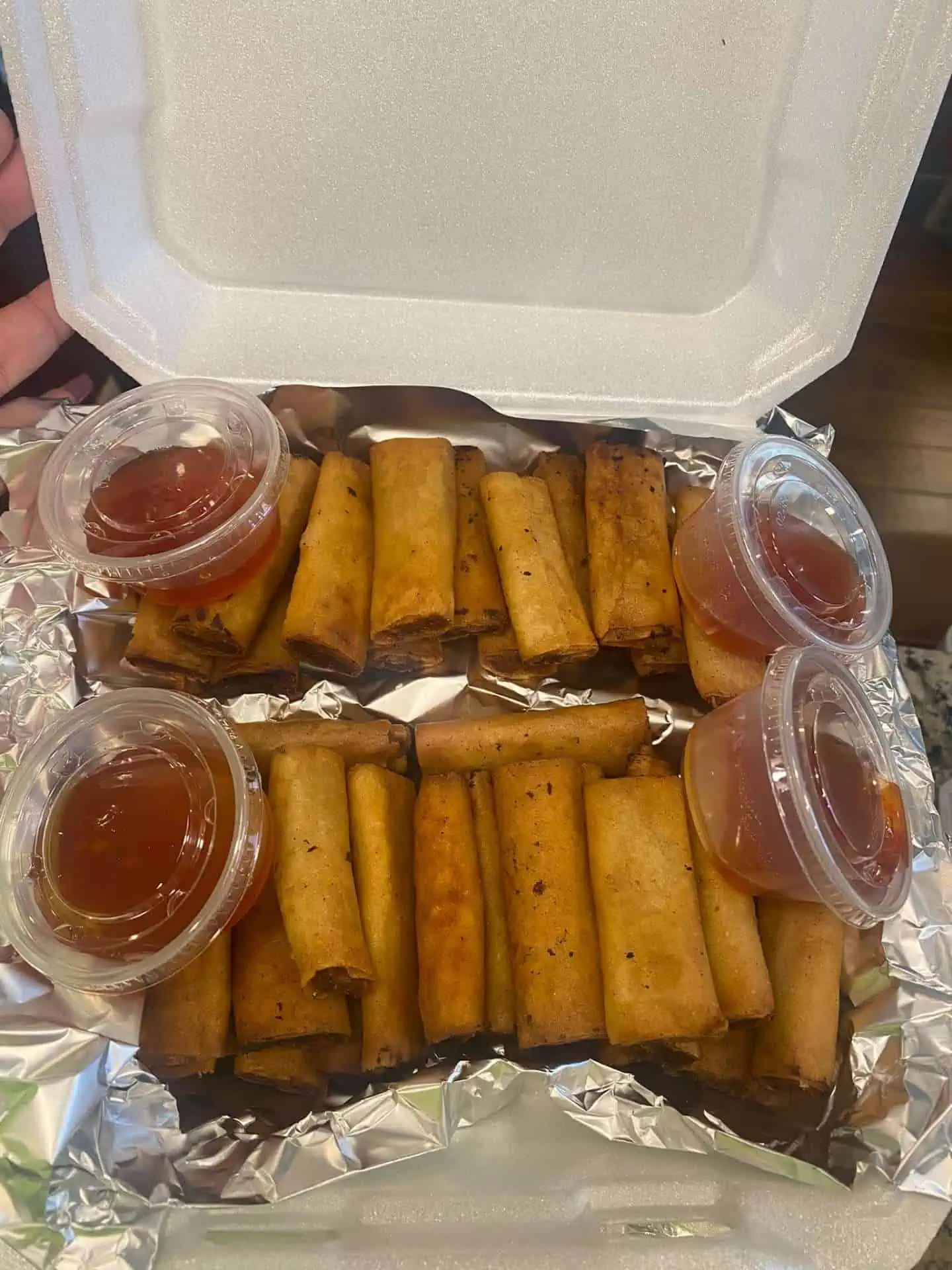 It has skyrocketed; every week the orders have gotten bigger, so I've had to hire other drivers to get people their food in a timely manner," Racho said.
She makes all her deliveries on Thursdays because she works full-time at a T-Mobile store. Racho eventually hopes to become a full-time business owner.
"People have told me to get a food truck and open a storefront," she said.
Racho said she has already begun looking into getting a food truck and didn't know how popular they are in the CSRA.
She said social media marketing has been one of the most powerful tools she has used to get the word out about Mama Jane's Plates. For example, Racho posts videos of her preparing dishes on Facebook. It also helps that the CSRA is home to a large, tight-knit Filipino community.
https://www.facebook.com/reel/3465856880400774
"I've had a lot of repeat customers," she said. "So far, everyone has liked it and has given good feedback."
Growing up in the Philippines, Racho's mother and grandmother taught her to cook. Her grandmother now lives with her parents in Graniteville, and she takes food she's prepared to her whenever she can.
"If she likes it, I know it's good," Racho said.
For more information, visit the Mama Jane's Plates Facebook page. To place an order, contact her through Facebook Messenger.