Any business owner would agree that organization, keeping detailed records, consistency, and providing great service are keys to building a business. So is networking.
LinkedIn, a social media network for professionals, describes networking as the best way to produce opportunities. Their advice is to think of networking as a way to find client leads, partnerships, and more.
The North Augusta Chamber of Commerce is scheduling a series of Master Classes to help grow area businesses. The first is Networking scheduled for Wednesday, February 22, from 5:00 p.m. to 7:00 p.m. at the Holiday Inn Express, 138 Stephens Farm Lane.
"This is an opportunity to provide our members with skill sets to be successful in business," according to North Augusta Chamber President/CEO, Terra Carroll.
The Networking Master Class will be presented by Thomas Allgood, III, Marketing Director for Brookdale Senior Living. Allgood serves on the North Augusta Ambassador's Council, considered the goodwill arm of the Chamber which plays an essential role in member communication, retention, and recruitment.
The class is broken down into three modules:
Appearance—Appropriate attire, business cards, name badge, etc.
Communication—Templates for quick quotes and responses to inquiries, FAQs, consistency in pricing and information, etc.
Networking—Alcohol etiquette, elevator pitch, types of networking events, etc.
"One of the goals is to pull people out of the corner who may not feel comfortable with networking," Carroll said.
To register for the Networking Master Class, click here.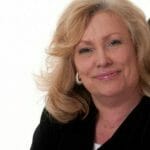 Editor's Note:
Mitzi Oxford is a veteran broadcaster and features writer who also worked at the same television station in Columbus, Georgia as Augusta's Brad Means! 
If you have a South Carolina story idea for Mitzi, please email her at [email protected].