Dr. Rick Franza, Dean of the Hull College of Business, discusses a different, timely business topic each Monday in this column. This week, he talks about a local version of Shark Tank. The interview has been edited for clarity and impact.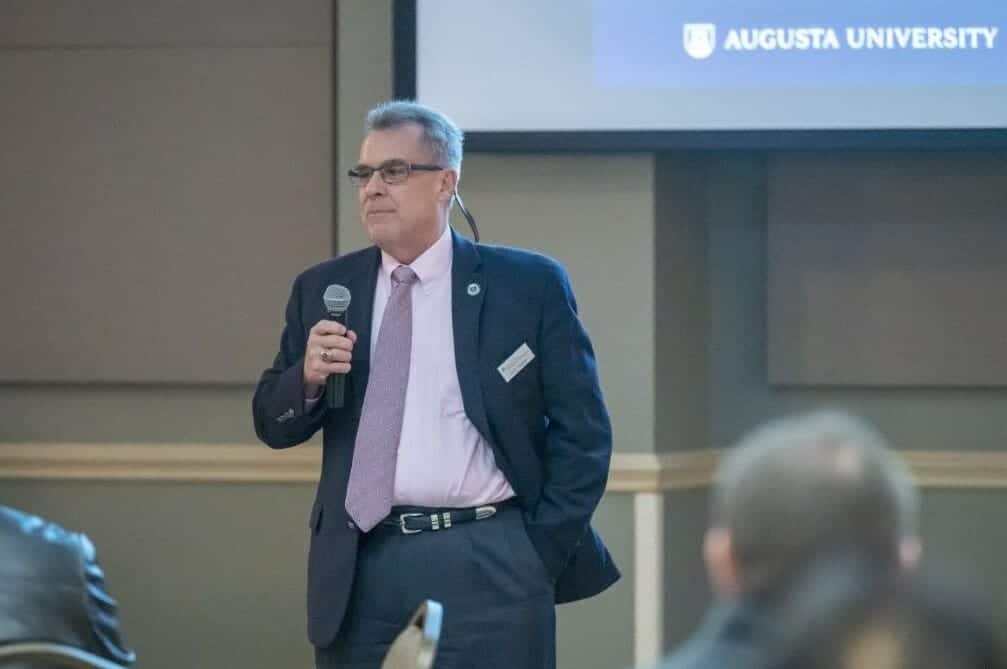 ABD: This year you plan to again be part of the Jessye Norman School of the Arts' J-Tank program. First of all, what is the Jessye Norman School of the Arts?
Rick: The Jessye Norman School is a gem of the CSRA. Jessye Norman was a world-renowned opera and concert singer who came from Augusta. The school started 20 years ago to provide free fine arts education for economically disadvantaged children, primarily in dance, drama, music, visual and digital art, and creative writing. The executive director, Gary Dennis, is a Hull College alumnus.
ABD: What is the J-Tank program?
Rick: With Gary having a business background, he thought it would be a good idea to incorporate business into the arts. He started J-Tank last year – it's kind of like the TV show Shark Tank, except there's coaching involved before the pitch competition.
The participants are normally a young person in the school who applies with a family member to be part of it. Typically, it's a kid and family member, but last year a couple of high school students were able to do it on their own. Sometimes it's a business that's already been started, but often it's just a business idea. Then for four weeks, they're coached in the basics of what it takes to get a business started – how to get financing, identifying the market, revenue and expenses, management, and marketing. It's everything you need to know to put together a basic business plan.
After four weeks, it's narrowed down to the business ideas that are most viable and they're pitched to a panel of judges. The best of those get some funding, up to $500, and extended individual coaching. This year, there are 14 applicants, which will probably be narrowed down to about eight for the pitch contest. That'll be live-streamed on March 11 with Jay Jefferies of Fox 54 hosting.
ABD: How did you and Hull College get involved?
Rick: Last year, we got involved a little later in the process, when the four-week coaching was underway. Several of us were judges in the pitch contest. The entries were much better than I'd expected them to be. After the pitch contest, I ended up coaching a young woman whose daughter is in the school. She was teaching people how to embroider online. She already had her business established, but I was able to help her, mostly with financial issues.
This year, I'm helping in the four-week coaching, helping them prepare for the pitch, and at least three people from Hull College will be on the panel of judges. I enjoyed the heck out of it last year. I was very impressed with the end products. I like when people have an opportunity that they might not normally get.
ABD: How does J-Tank help the local business community and the community as a whole?
Rick: This is a group of people who tend to be under-represented in business and this gives them the opportunity to improve their own economic standing. Small businesses are the ones who provide more jobs. It helps people on an individual basis and on a community basis. Even if they don't start their own business, it makes them better employees.
ABD: Would you recommend businesses and business leaders to get involved in future J-Tanks?
Rick: Absolutely. There are a number of ways they could help in the future, as judges and coaches, and in providing the funding. This is preparing young people for the workforce. That's something we, as business people, should all be interested in.