Dates, times, schedules, oh my! How do you track it all? Well, there is an app for that! Depending on your objectives and industry, there is the perfect software to meet the specific needs of tracking your customers and data. In sales, you are interested in tracking the correspondence you have with prospects. For recruiting, you're interested in tracking the correspondence you have with applicants. Whatever the industry, whatever the task, you have options. In fact, there are so many options that this is Part 1 of a 2-part series on the topic.
Customer Management Software (CRM)
Let us start with Customer Management Software (CRM). This software is great to keep you organized in tracking dates, times, and scheduling, as well as email conversations and follow-ups. However, many of them come at a cost either in time or money, depending on what software you choose.
According to our ABD Sales Consultant, Janine Garropy, for a CRM to work for your organization, you must use it consistently to make it worth it to your organization. You also need to identify someone within the business to work exclusively with the software company to customize it for your organization.
Janine has many years of experience in sales roles including with the yellow pages, Buzz on Biz, the National Wild Turkey Federation, and the Augusta Chronicle.
At the Chronicle, "We used Sales Force, considered one of the largest of CRM software options available.," Garropy said.
The Chronicle had a team who worked with SalesForce to build out the software exactly as the sales team needed and then provided training on how to use it. The software was used to track daily transactions, and every step of the sales journey. That gave the team a very good picture of their sales landscape.
Business professional, Jeff Asselin who currently is the Recruiting and Training Manager for Busby's Heating and Air Conditioning, has also been involved in sales throughout his career. He says that he also has worked with SalesForce and finds the software can be great because it is quite robust and fully customizable; however, he says that you really need to work hard to customize it for your specific company needs.
Busby's sales team uses software called Service Titan. This software is very industry-specific and is perfect for those in the Trade industry. It tracks customers and their email correspondences, their equipment, and the age of each piece, helps to create proposals with pre-made sales templates, connects with their billing software, and synchs scheduling correspondence to field techs to keep everyone on track and informed.
An additional helpful feature is that "it helps us measure marketing campaigns by assigning special phone numbers to specific marketing campaigns" Asselin says. The software allows them to track where the calls are coming from and the effectiveness of that campaign. Asselin concludes, "most of the established CRMs should have this feature available." Another plus for the software is that Service Titan handles the maintenance of its software, but it leaves your organization with less customizability. Since it is industry specific; however, this has not been a problem for Busby's Heating and Air Conditioning because most of the common issues for the industry have already been worked out.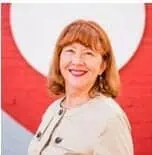 Another industry-specific CRM is from the real estate industry. Previously, we have spoken with Janie Peel from Auben Realty and she mentions that their sales team uses Real Geeks to track their customers. She says, "a CRM is a must in our field to keep up with our clients, investors, and prospects."
Real Geeks is a sales and marketing solution. As with other CRM software, it does the basics of tracking your customers with the added features of tracking real estate-specific customers to help give you the tools to reach them where they are, without leaving out any of the details.
No CRM
Many companies are not able to either have industry-specific software or a dedicated team to help build out the tracking software your company needs. If you aren't able to have this, an option would be to use a Microsoft Excel spreadsheet to track your data. Again, you would need to consistently track this every day, but it would be a tangible software to use right now if data tracking software isn't available to you.
As you can see, there are options out there for you. It's just a matter of the level of involvement your company wants and needs to get out of your tracking efforts. Most software has the same general features and many offer industry-specific options designed just for your organization. All you will need to do is to designate that employee who will take on the task of customizing this software for your company and training users on how to implement it into the daily process. Then, watch your business grow because you were able to track your dates, times, and schedules better.
Do you use any of these CRMs or have you used any that you have liked? Comment below or shoot me an email about it. Also, be sure to check back next week as we will be discussing how to track your applicant data.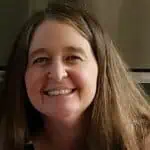 Erin Campbell has worked in and around technology, media, and digital marketing in some aspects throughout her entire career. She loves being able to share that knowledge with you to help you succeed in business and in your career.
If you have ideas for technology in the workplace and how it can help you be more productive, send her an email at erin@augustabusinessdaily.com