Jones Creek Golf Course is getting a fresh breath of air after lying dormant for five years. Bond Golf Global of Aiken is working to open The Practice Club, a Top Tracer facility, on the driving range. The facility is expected to be open by April 3.
"Being the golf course it was, it didn't need to be closed," said Andrew Brooks, owner and founder of Bond Golf. "What we decided to do, in conjunction with golf course owner, Julian Saul, is inject some life and start the ball rolling.
The Practice Club will have 16 bays, eight of them covered, and two suites where golfers can hone their skills or just have some fun. Top Tracer cameras and computers, the system used by Top Golf facilities and by professional golf associations, will be installed in each bay.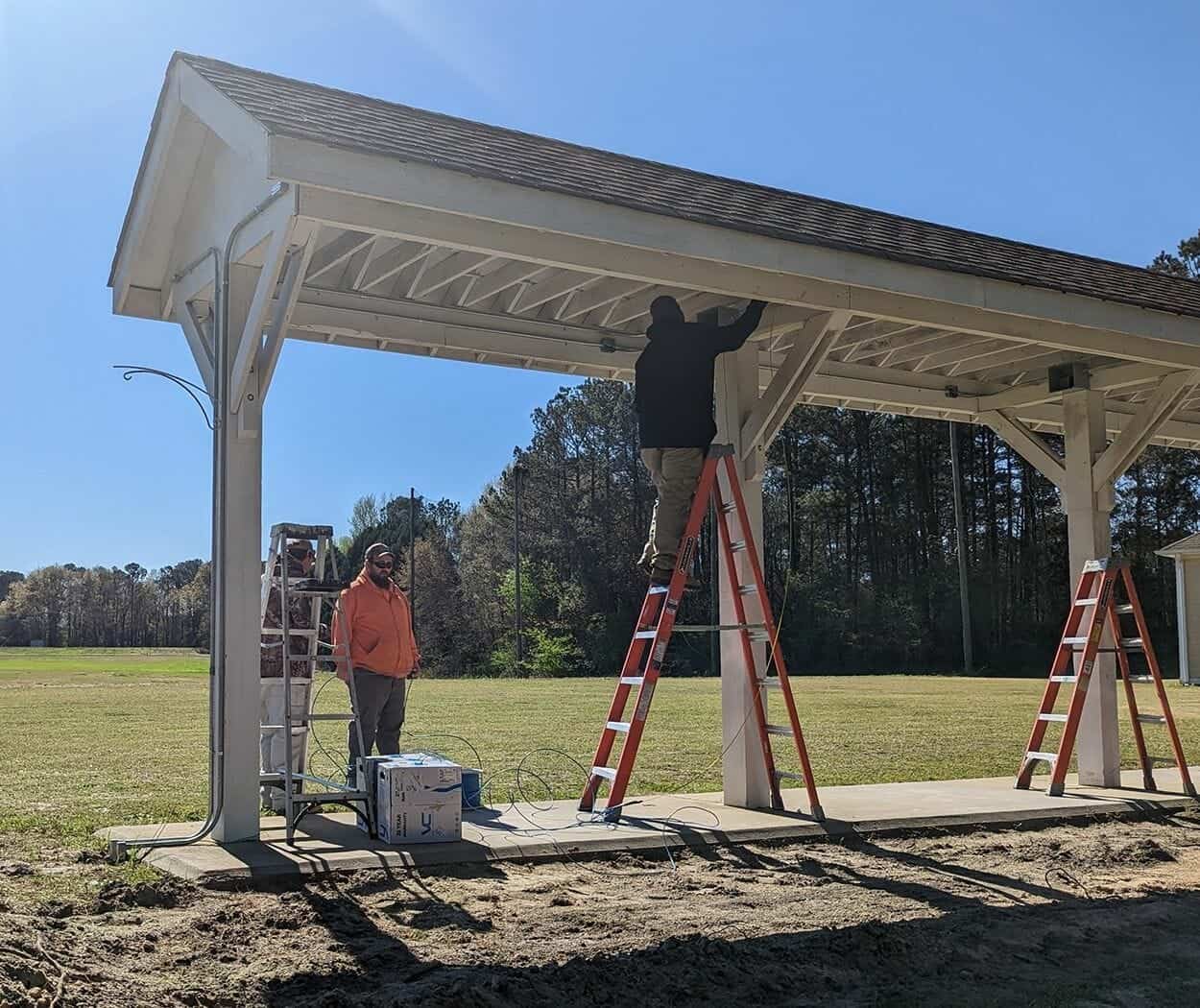 "Top Golf has an amazing following of young people," Brooks said. "The next stage is to see if you can take this to green grass. It's one step closer to real life."
While golfers can use the Top Tracer technology to shave strokes off their scorecards, it also has competitive features like closest to the pin and longest drive, as well as fun games. A deck will be installed behind the driving range where people can sit and watch.
A practice putting green and a practice bunker will also be part of The Practice Club.
Another key component of The Practice Facility is the Junior Golf Academy. Brooks said the goal is to introduce youngsters to a game they can enjoy for many years.
"This is an entry point where anybody can feel comfortable getting in," he said. "The first and most important thing is being welcomed in the door."
The Practice Club is open to the public, but Bond Golf is offering 100 memberships to residents of Jones Creek to revive their interest in the game. However, Brooks emphasized that this is a facility for the entire community.
"The important thing is the community functionality," he said. "It's not just for Jones Creek."
A ribbon cutting is planned for April 3 at the new facility. A long-range plan is to open the rest of the golf course, but Brooks said it's too early to place any kind of timeline on that. He's looking for investors and has already had people contact him.
"We're doing it in buckets and Bucket No. 1 is getting the driving range open," he said. "But it got the fire started."