In a world where 70 percent or more of restaurants fail within the first year, Rae's Coastal Café in the heart of Augusta is a rarity. The popular restaurant celebrated 30 years in business this month.
Owner Walter Clay, who also owns French Market Grille, said he never thought he'd one day end up owning two restaurants. It was simply a career evolution that started as a cook at Calvert's and progressed to being the first manager at French Market Grille after Chuck Baldwin opened it. He worked there for eight years before opening Rae's.
Although Rae's is a popular restaurant, it's not exactly on the beaten path. It is tucked away through several left and right turns off of Walton Way in the Forest Hills area.
"I caught a lot of grief from my friends about the location," Clay said. "But it's not as much of an issue these days. My philosophy is that every restaurant is now a destination location. Most people decide where they're going before they leave the house."
He said it's not unusual for people driving from Atlanta to the beach to stop in for lunch, thanks to the internet and GPS.
"We get drive-by traffic, it's just from I-20," he said.
Clay said the secret to his success isn't much of a secret since he's willing to share what he's learned with anyone who asks. But treating his staff right has been a major factor in his longevity.
"A lot of people train their staff when they first open, then expect the staff to train the new people," he said. "Every year I spend three months retraining my staff."
He also makes sure any employees who leave do so on good terms. Currently, seven of his top staff, including his son, are ex-employees who returned.
"I tell them they will want two things from me when they decide to leave: A good reference and a safety net so that if the new job doesn't work out, they can come back," he said.
Treating his customers the right way has always come naturally to him, regardless of their age.
"I'd be speaking to kids who were 5 and 8 years old and now they're 35 and 38 and bringing in their 5-and 8-year-olds," he said. "I didn't realize the investment I was making."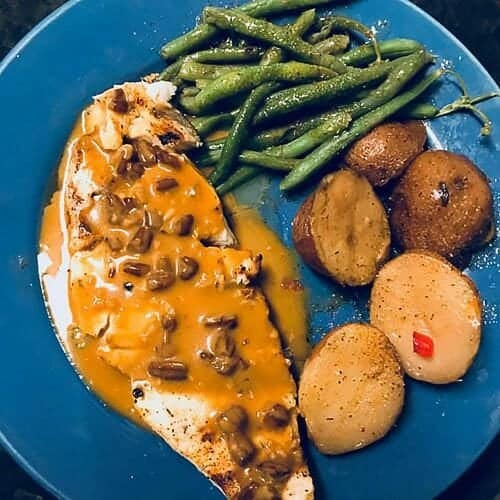 And, of course, to make it 30 years, the food has to be worthwhile as well. Rae's offers truly coastal food. Virtually everything they offer is a standard from the Southeast Coasts and the Caribbean Islands. His fascination with Caribbean cooking grew out of his research into Cajun creole cooking while at French Market. And it is authentic.
"I went to Jamaica and learned to make jerk chicken from Jamaicans," he said.
Within the next two years, Clay plans to go from owner to employee, turning over the reins of the business to his son.
"My goal in two years is to work for him, if he'll have me," Clay said. He said, "I'll do anything you want me to, but I said, 'No, it has to be your vision."
After that, Clay would like to swap houses for three months with someone in another country. That would give him time to immerse himself in the local culture but it won't be a total retirement.
"I'd find a restaurant to volunteer my time in and learn a new style of cooking," he said.
For more information about Rae's Coastal Café, visit https://www.raescoastalcafe.com/.