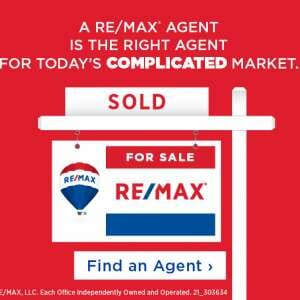 Let's talk about new construction homes. Buyers often prefer to buy a new home or would like to build their dream home. There are a few ways you can buy or build a new home here in the CSRA and I wanted to give you a brief explanation.
One option would be to buy what I consider a national builders development. Here you have one specific builder, building all across the country. In these developments you can typically walk through model homes and choose what you want to build, the features you want in the home and what lot you want to put that home on. This is somewhat new to our area. Seeing these communities pop up should really have been recognized as a precursor to the explosion in values and housing demand we are now experiencing. When the nationwide builders start to come to Augusta-Aiken, there must be a financially beneficial reason! A few builders that would offer this type of new home would be Stanley Martin and D R Horton.
For the most part, our new home communities are built by local companies. We have a few communities where there is one builder and they will allow you to choose a plan and have that home built on the lot of your choice, if it will fit and is still available! You cannot typically make any modifications to these plans outside of some of the cosmetic choices and honestly, it is hard to make this work because the builders usually have already selected and approved plans specific to the lots in the neighborhood to start building homes. In these neighborhoods it is more likely that you will find a partially finished home, and contract to buy it when it is finally completed. You will get your choice of paint colors and possibly flooring options, unless these have already been ordered or installed in the home. Bill Beazley Homes, Ivey Residential and Keystone Homes are well known builders who might fit this scenario.
Sometimes you will find a neighborhood where there are several different builders and you have to use the builder with the rights to build on a specific lot. This will usually be a more customizable plan. This will also be a more expensive process. In this style of new construction, you may be able to make some changes like selecting and upgrading items in your kitchen or bathrooms. You could choose your door, light fixtures and window styles. Keep in mind the builder will want you to stay with neutral selections unless you pay a premium out of pocket! This is so the builder can avoid the risk associated with an unexpected, very personalized home if the expected doesn't occur!
Some communities you may be able to do something like this would be in River Island, Bartram Trail, Wrights Farm, Highland Lakes, and perhaps Austin Heights.
The final and most commonly questioned new build is a true custom home in the location of your choice!
Please check out Part 2 next week for the inside scoop!
Article to hear how to make that happen.
As I close, I want to say that there are a lot of great builders in our community and I wish I had time to name them all and share where they are building at around town!!
Shawna Woodward has been selling, buying, and managing residential real estate in the CSRA market since 2005 and loves all aspects of this business! Her son Braydon and her have created MHPAUGUSTA, which stands for Miracle Home Partners.
They make an average donation of $150 on behalf of each client they complete a transaction with. All donations stay here in Augusta at our local hospital.
Shawna has achieved the Re/Max Hall of Fame status, and consistently reaches the 100% club level or higher every year. You can email [email protected] or visit www.mhpaugusta.com or call 706-399-8707.