Owning investment property is a common wealth building tactic for the novice investor as well as the experienced one. I am not a financial advisor, and I am not giving financial advice, but I am sharing about our rental market. I feel my opinion on the matter could help someone thinking about investing in our market. I like to look at investment properties as a forced or free savings account when done correctly. If you have a mortgage on a property, each rent payment made should be covering the mortgage payment. And a portion of every mortgage payment is being applied towards the principal balance, growing your equity position each month. When you can couple the payment toward the balance of the loan and the housing market's appreciation, you are gaining cash available for the future value of the property, without contributing a dime while it is rented.
Here in the Augusta area, we have a thriving rental market. Through the years we have consistently experienced appreciating property values. Affordable housing will always be needed here so investing is a good idea if you are able. Currently those looking for a home to rent are struggling to find a place to go for a 12 month traditional lease, or a short term month to month lease. I have managed rental properties here locally for over 10 years, and I can assure you, there is not a need to account for vacancies if you own investment properties.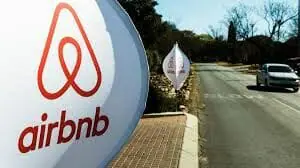 While we are on the topic of investment properties, I want to encourage those who are interested to consider Airbnb rentals. There are some really informative articles available with everything you need to know online. These would be great for someone who is more hands-on, and the idea of what could happen if someone lives there unsupervised scares you!
There is definitely a lot more owner involvement with cleaning and daily or weekly maintenance, providing some toiletries or household goods, and processing multiple guests in just a few days, but this is very financially rewarding and Airbnb is actively seeking homes in our area because the demand is higher than you would expect.
I thought Airbnb's would only exist in touristy cities or vacation destinations, but I was wrong. I have dipped my toes in to this daily or weekly rental situation with Airbnb here and the site was very easy to manage and set up was simple as well. I do have one key piece of advice if you choose to try your hand at this, make sure you block off Masters Week right away! You can go back and unblock it, and assign a per day rate later.
Trust me, you don't want the headache of canceling someone who booked for $125 a night!
Whichever direction you may want to go with investing in real estate, one thing is certain, we have a fantastic market for it.
Shawna Woodward has been selling, buying, and managing residential real estate in the CSRA market since 2005 and loves all aspects of this business! Her son Braydon and her have created MHPAUGUSTA, which stands for Miracle Home Partners.
They make an average donation of $150 on behalf of each client they complete a transaction with. All donations stay here in Augusta at our local hospital.
Shawna has achieved the Re/Max Hall of Fame status, and consistently reaches the 100% club level or higher every year. You can email [email protected] or visit www.mhpaugusta.com or call 706-399-8707.