Eric Jenkins will become the new Chief Executive Officer of SRP Federal Credit Union on Sept. 1. He will succeed interim President, Woody Shuler.
Jenkins, a graduate of the University of South Carolina, had served as CEO at Education Credit Union in Amarillo, Texas.
"The Board is pleased and excited that Mr. Jenkins will be joining the SRP team as CEO," said SRP Board Chair, Sandra DeVoe Bland. "His energy, leadership, and vision, fit well with SRP. The Board feels that Mr. Jenkins is the perfect leader to continue and enhance SRP's legacy."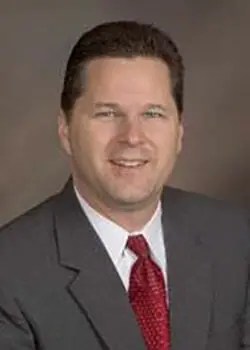 Jenkins has considerable experience in the credit union industry. He worked at large and small credit unions in addition to leadership positions with the Georgia credit union league (GCUA).
"I am honored to be selected to serve as the CEO of SRP FCU," Jenkins said. "Very excited to partner with the Board of Directors and the professional staff to create significant value for our member-owners and the community."
Shuler, who had served as interim president since November 2020, will serve as a consultant to the Board of Directors to facilitate a smooth transition for Eric and provide support on specific projects as required. Shuler has plans to retire after passing the baton.
SRP Federal Credit Union is headquartered in North Augusta and provides financial services to more than 180,000 members. For more information on SRP Federal Credit Union, visit www.srpfcu.org.
Do you enjoy and benefit from ABD's business news? If so, CLICK HERE to find out ways you can help ABD achieve and expand our mission!