When 28-year-old, Jackson Mitchell, CEO of Jackson Mitchell Holdings, sets his mind to a project, he goes big—even though he knows he can always go home. The 4th generation member of the Alabama-based Mitchell grocery empire currently operates five Little Giant Farmers Market locations in the Atlanta area.
His grocery company was named Clayton County Business of the Year. The supermarket phenom chose Augusta to be the flagship store of his "Fresh Take" concept to re-imagine the traditional grocery experience, while creating 130 jobs for Augusta locals around the summer of 2024.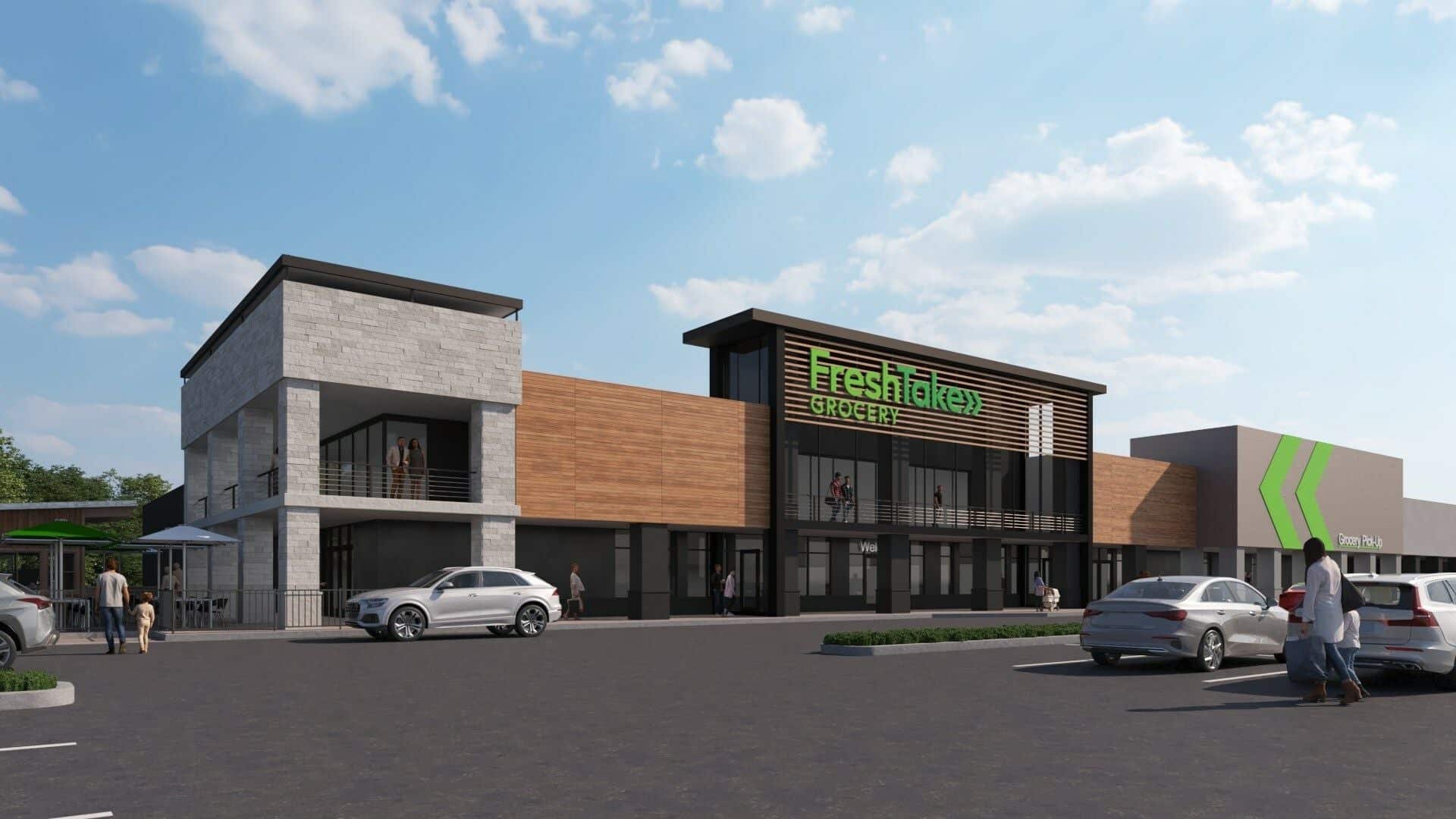 He'll be doing major construction inside and outside of the former Whole Foods store that's been vacant since early 2017 in the Washington Crossing Shopping Center near I-20.
The family business even spreads to the public relations and marketing side as his fellow millennial, Sarah Mitchell Wagner is working on the ramp-up to the Grand Opening around the summer of 2024. Her company, Mitchell Marketing Solutions now works with dozens of independent grocers across the U.S.
This client is different. She says she saw this day coming more than 15 years ago for her brother.
"Jackson started bagging groceries in the store for fun at around age 12, owned and operated his own coffee shop within one of the stores at age 15, worked in the stores every day in high school, and became obsessed with the retail side.
He served as the director of retail development for five years while earning his degree from Auburn. Jackson has been talking about his ideas for his ideal grocery store for as long as I can remember. He is brilliant, creative, and extremely persistent," she said.

"This store in Augusta represents the culmination of my career and a deep love for the grocery business. Our goal is to create a space that not only offers top-quality groceries, but also becomes a hub for the community, where people can come together to enjoy great food, entertainment, and convenience," said Jackson Mitchell.
Yes, Fresh Take will take on Fresh Market, Kroger, and Publix a mile up the road. It will also take a bite out of some coffee shops, restaurants, bars, and perhaps family entertainment venues.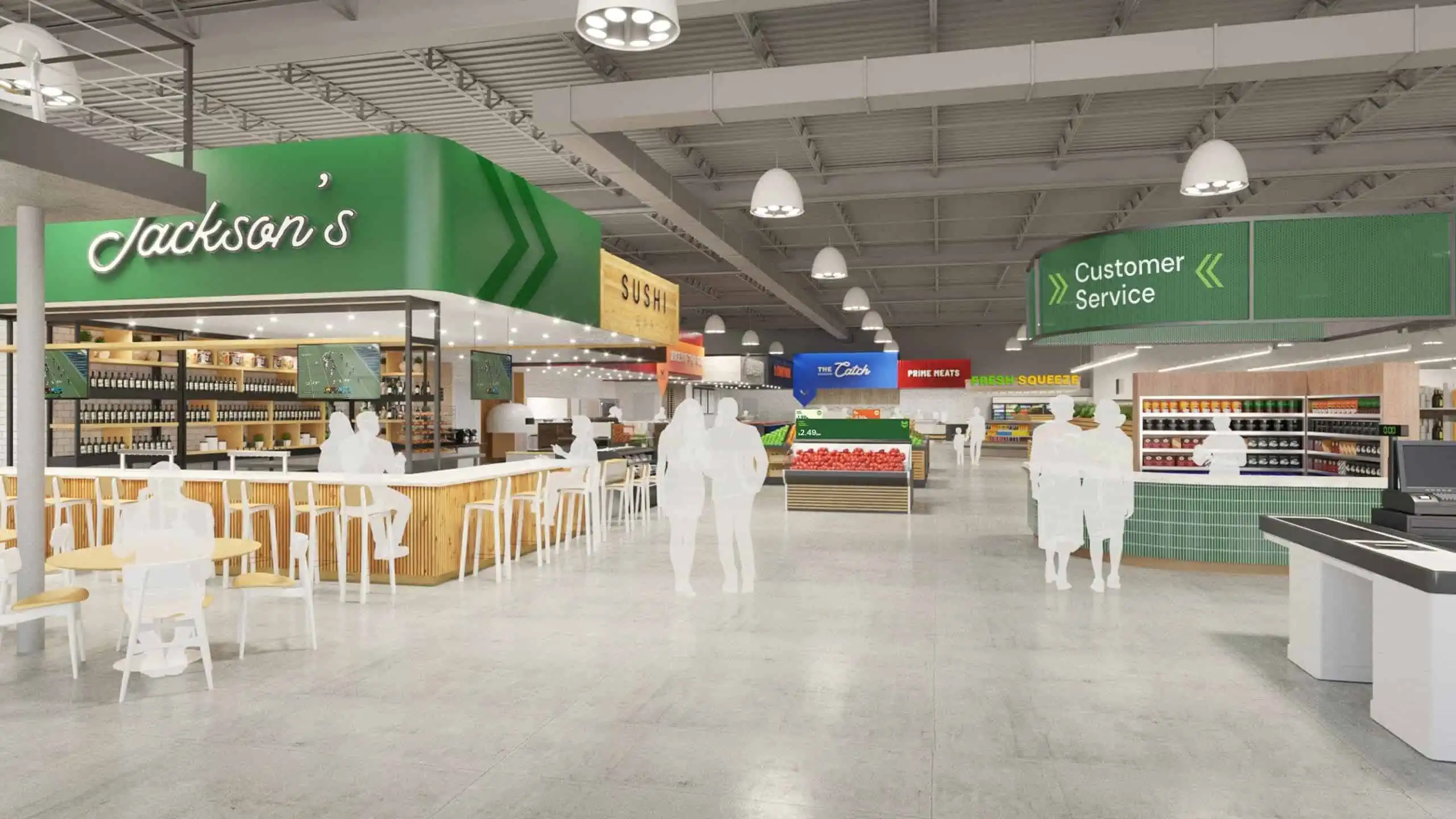 Here are some of the amenities, services, and food and beverage planned:
Seating for 130
Two outdoor balconies
Wi-Fi lounge area for studying or business
5-hole putting green
13 Large TV's
Beer and Wine Bar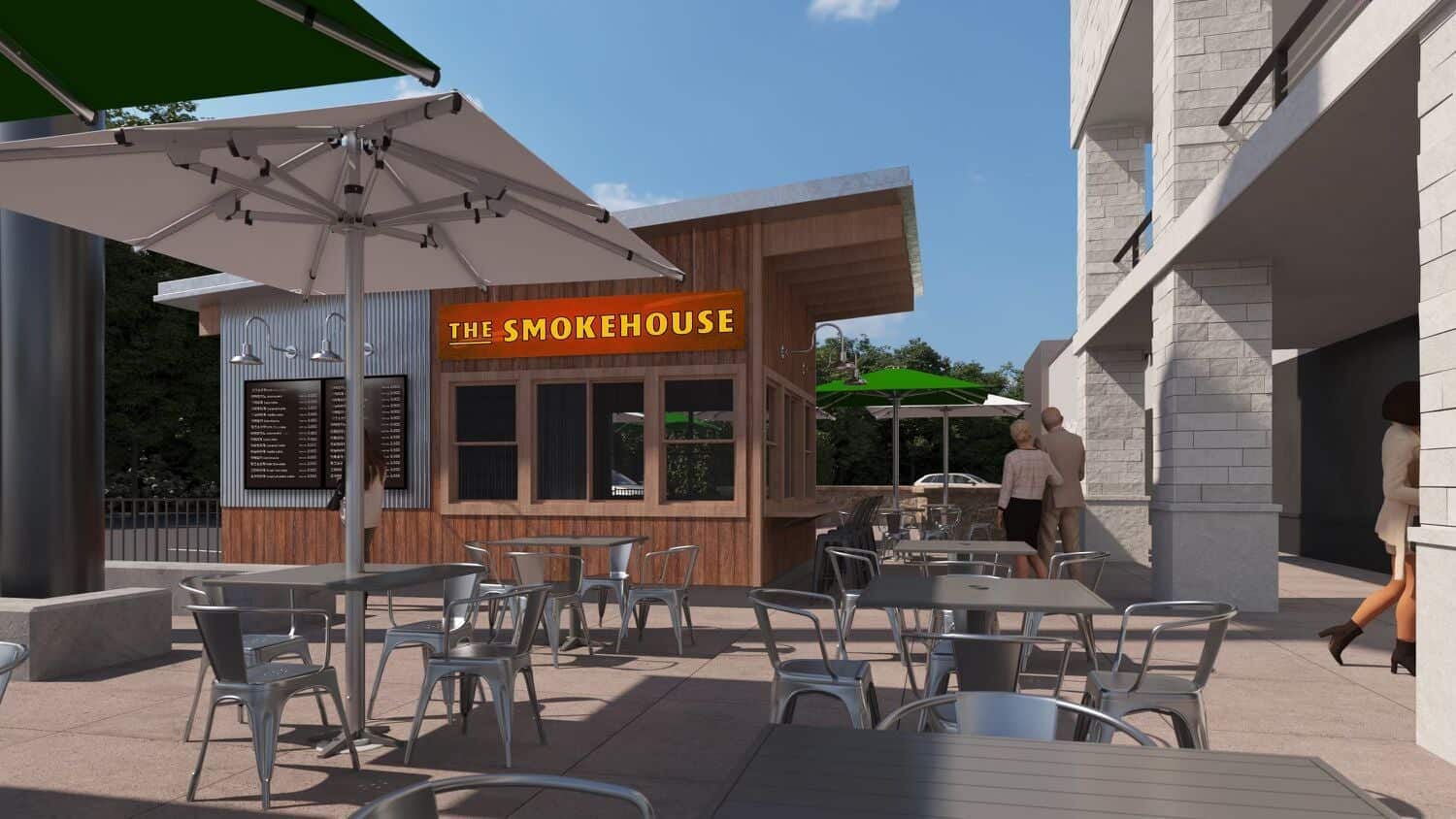 Walk-Up Barbecue Smokehouse
Hot and Cold Food Bar
Sandwich Buffet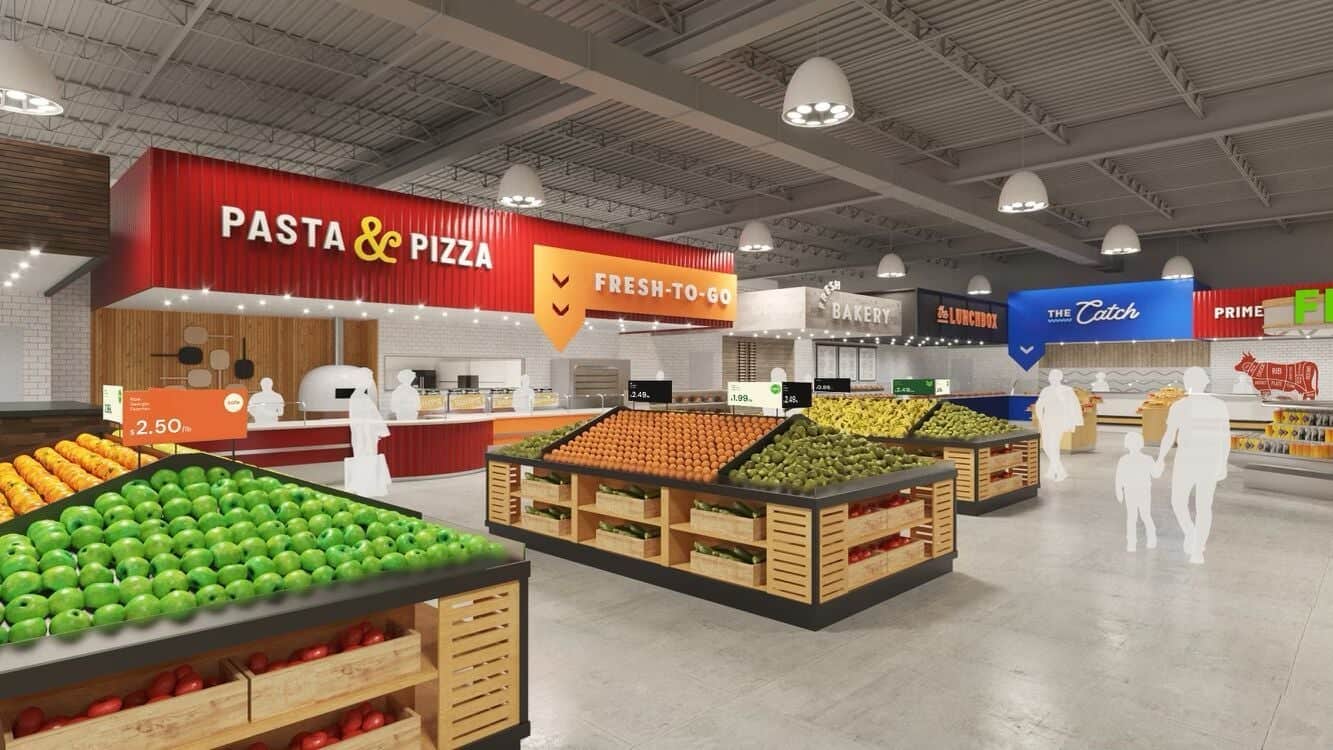 Pizza/Pasta area
Made to order Sushi
Bakery
Juice and Smoothie Bar
Butcher with grilling/steaming services
Starbucks coffee shop
Fresh Take will also offer standard grocery and beauty items and convenience services like Instacart, store pick-up, and a pharmacy.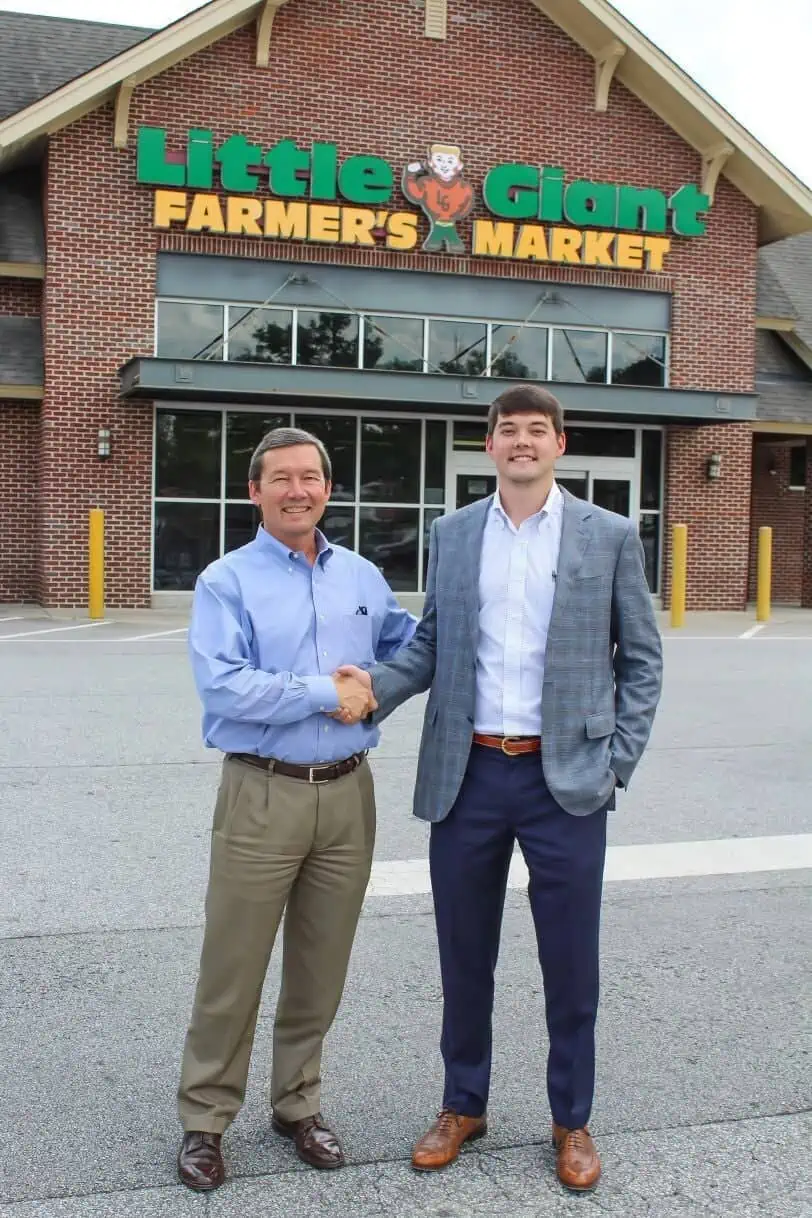 Jackson's father David (pictured), is now the President of the Albertville, Alabama grocery empire. They service 175 grocery stores across the Southeast and operate several retail stores. Before David's tenure, his father ran the business. The family business was originally started by David's grandfather in a produce stand, which led to a wholesale grocery warehouse.
"Jackson is not just following in our family's footsteps; he's blazing a trail of his own in the grocery industry," added Sarah Mitchell Wagner.
"With Fresh Take, we aim to raise the bar even higher and provide an unparalleled grocery shopping experience for the Augusta community," said Jackson Mitchell, less than a year from opening.
Do you enjoy and benefit from ABD's business news? If so, CLICK HERE to find out ways you can help ABD achieve and expand our mission!