A little more than a year after opening at the Aiken Golf Club, The Legends Grille has closed its doors. There was some buzz on social media regarding the closing which attributed the shutdown to staffing shortages.
Former Legends owner, Michael Allen agreed that staffing was an issue. "Between staff calling out of work, not showing up, and not completing their jobs once they arrived, yes, it was a contributing factor."
But there were issues for the restaurant even before the staffing challenges. Allen and Aiken Golf Club owner, Jim McNair weren't in agreement about the direction the restaurant was headed.
When Allen opened just prior to the Masters in 2022, he was booked solid. He sunk about $34,000 of his own money into renovating the building and creating a higher-end dining experience.
"Customers were coming in for the roast duck and prime rib. Some of our guests were golfers at the Club but we had folks coming in just to try the food and admire the view."
According to Allen, Aiken Golf Club owner Jim McNair had a different perspective on the kind of menu which needed to be served at Legends Grille. "He wanted a cheap beer, hotdogs, and hamburgers on the menu."
Between McNair's expectations and staffing issues, Allen decided to close after the 2023 Masters. Apparently, the restaurant will reopen with a new owner.
ABD has tried to contact McNair at both the Aiken Golf Club and their sister course, Cedar Creek, but has yet to reach him. We will continue to follow the story and update you as soon as possible with future plans for The Legends Grille.
As for Allen, he has retired from the restaurant business, although his daughter continues to manage another establishment he started, City Billiards, in downtown Aiken.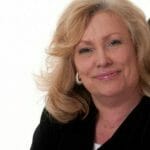 Editor's Note:
Mitzi Oxford is a veteran broadcaster and features writer who also worked at the same television station in Columbus, Georgia as Augusta's Brad Means! 
If you have a South Carolina story idea for Mitzi, please email her at mitzioxfordcreative@gmail.com.