Editor's note: I've interviewed several of the CSRA's brightest business leaders over the past couple of years, including Darin Myers and Kurt Mueller. Both have stated the importance of learning and further, learning something new every day. At a time when we are facing the largest segment of an aging population, their advice is relevant.
Ida Crawford Stewart, a South Carolina native who grew up in Clinton, SC., served as the Vice President for Estee Lauder Cosmetic Company, died in March, she was 100 years old. She was more than just a pretty face. She figured out that keeping senior citizens engaged and mentally well could benefit the economy.
Beyond retiring after 29 years with the company, she continued to work as a consultant and then launched her company, A Different Approach, to conduct workshops for diverse audiences, including beauty salon organizations, the North American Equipment Dealers Association, and the Hugh O'Brian Youth Leadership program.

"She formed a trust to finance the USC Aiken Center for Lifelong Learning in 1989 because she understood that keeping seniors active and learning something is critical," said Debbi Brooks, the Center's secretary.
Ida Crawford Stewart is a perfect example of glorious late achievements and there are many others that prove it's never too late to learn or share what you know.
Industrialist and business magnate, Henry Ford, the founder of Ford Motor Company, and chief developer of the assembly line technique of mass production, also offered a nugget of wisdom which could be extremely important in business or in life, "You're never too old to learn something new."
Incidentally, Ford was 45 when he created the Model T. Then, there's Ray Kroc. He didn't establish the multi-billion-dollar food chain McDonald's until he was 51 years old. Harlan Sanders, better known as the Colonel, was 62 when he founded Kentucky Fried Chicken. Toni Morrison wrote her first novel at age 40, while she was working at Random House as an editor. She won her Pulitzer Prize when she was 56, and her Nobel Prize in Literature at 62. It's never too late to learn.
The fact is that the population is aging across the country and here in the CSRA. The number of Americans ages 65 and older will more than double over the next 40 years, reaching 80 million in 2040. The number of adults ages 85 and older, the group most often needing help with basic personal care, will nearly quadruple between 2000 and 2040.
Dr. Simon Medcalfe, professor for the Hull College of Business and ABD economic columnist says, "Locally in the CSRA, the senior population has increased by a full percentage point to 16.7% in just four years."
There is a myriad of reasons for the impact that will have on the local economy including:
By 2040, about one in five Americans will be age 65 or older, up from about one in eight in 2000. Because younger people are much more likely than older people to work and pay taxes that finance Social Security, Medicare, and all other public-sector activities, population aging could strain government budgets.
Older Americans are living longer. In 1960, men who turned age 62 could expect to live another 15 years. By 2040, they will likely live for another 22 years. For 62-year-old women, the gain in remaining life expectancy between 1960 and 2040 will be four years. If the earliest eligibility age for Social Security retirement benefits remains 62, rising life expectancy will increase the number of years older adults receive benefits.
The number of workers sharing the cost of supporting Social Security beneficiaries will soon plummet, unless future employment patterns change dramatically. The latest Social Security Administration projections indicate that there will be 2.1 workers per Social Security beneficiary in 2040, down from 3.7 in 1970.
"Productive engagement has a positive impact on personal physical, psychological, and spiritual well-being in later life. It helps people lead a healthy lifestyle, positive emotion, fulfillment, satisfaction, gain happiness, increase social activities, and adjust to psychosocial changes, "according to the National Library of Medicine.
"We've had military officers and retired business owners who have taken our classes. People are living so much longer, this is a great opportunity to learn something new and be engaged in the community," Brooks said.
The USC Aiken Center for Lifelong Learning will offer 75 classes beginning September 5 through November 17. You may not be the next Henry Ford, but you might learn something that will keep you engaged and looking for other learning opportunities.
To learn more about the courses and how to register for classes, click here: https://aikenlearning.org/courses.html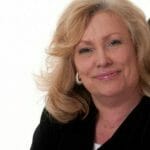 Editor's Note:
Mitzi Oxford is a veteran broadcaster and features writer who also worked at the same television station in Columbus, Georgia as Augusta's Brad Means! If you have a South Carolina story idea for Mitzi, please email her at mitzioxfordcreative@gmail.com.