After a unique sealed bidding process with a deadline that came and went several months ago— a creative, near $1.7 Million deal was struck by Sherman and Hemstreet Real Estate, the Augusta Jewish Community Center—the property owner and Georgia-Carolina Nature and Adventure Center, LLC—the private group that bought the 26 acre facility and blessed the Boy Scouts with a long-term charitable lease. It will be called the GCC Adventure Center. The two businessmen grew up in the scouting program and asked to remain anonymous.
"We will lease it for $1 a year and be able to use it in perpetuity," said Georgia-Carolina Council, Boy Scouts of America Executive Daniel Rogers via telephone.
The property has a tax assessed value of about $600,000 more than the selling price—and includes a pool, 230-seat banquet hall/conference room, and a commercial kitchen—and will be open to CSRA companies for training sessions, team-building, parties, and more.
"Eventually, I could see us building a rock-climbing wall for team-building," added Rogers.
The corporate and private donations for the property and buildings will allow the Scouts to move from a 4,730 square foot headquarters off of Jimmy Dyess Parkway, outside Gate One to a much larger compound.
The scouts plan to run a variety of programs including Cub Scouts, Scouts BSA, Venturing, Exploring, day camps, school-based STEM, leadership and nature education, swimming and lifeguard lessons, and other community-based activities.
The council offices and store will also be housed at this new location.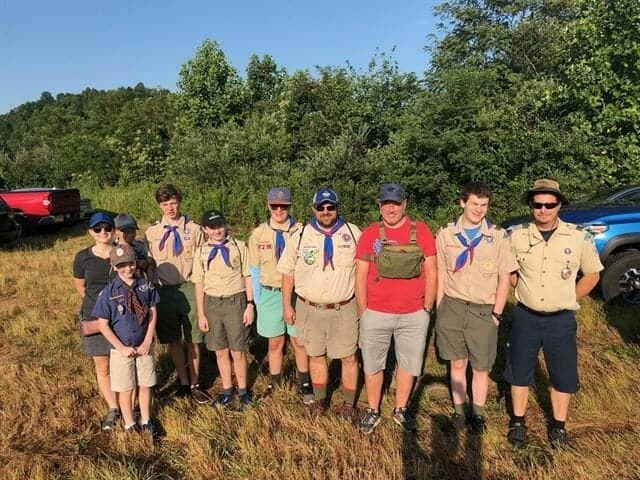 The Georgia-Carolina Council serves about 1,400 area youth and 500 adult volunteers in 16 local counties, including Richmond, Columbia, and Aiken. Nearly 330 new families from the area joined the council Scouting program in 2021. Enrollment is open year-round. For more information, visit www.BeAScout.org.
The current scouting headquarters near Gate One will either be sold or leased according to Rogers. To arrange a tour reach Scout Executive Rogers via email at [email protected].