A life of long obedience in the same direction means that we keep walking down the straight and narrow even when the path seems long and difficult, and we'd rather take a shortcut.
Dorothy Spaulding and her team at Watchmen Broadcasting in North Augusta have been walking a path of obedience since they began broadcasting through TV 49. Their headquarters is in North Augusta, but their reach goes far beyond the CSRA.
Each weekday, their flagship talk program "Club 36" brings in local, national, and international guests. Current events are discussed with a positive angle and intentional encouragement. Chris James and his wife, Tamara co-host the first 30 minutes and then, turn it over to Dorothy Spaulding who directs the rest of the allotted two-hour time slot.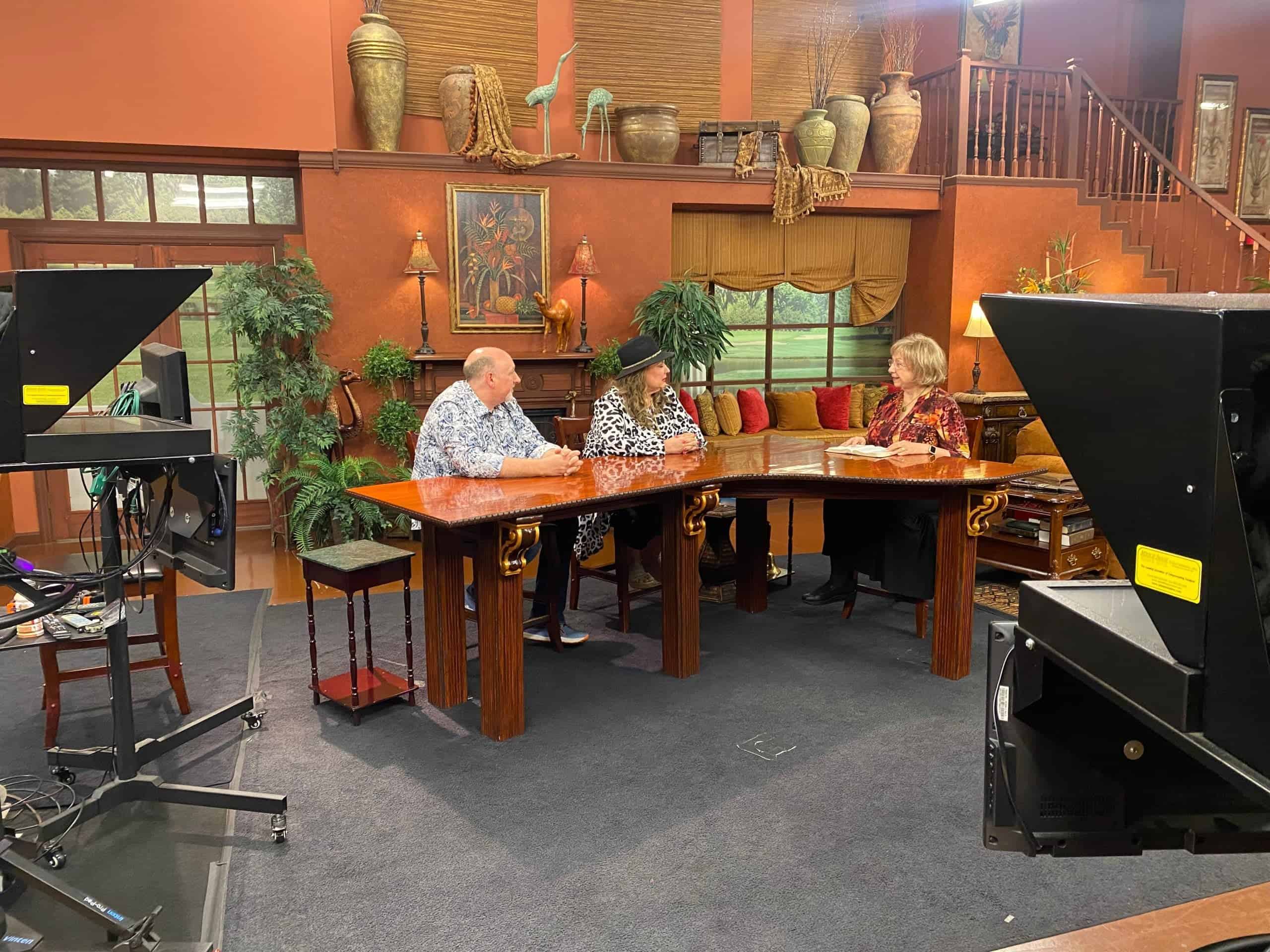 About 90% of content on TV 49 broadcasts is Christian programming, including speakers like Joyce Meyers, John Hagee, and Joseph Prince. In addition, they air CBN news and the 700 Club and provide other family-friendly fare that includes shows highlighting health and wellness and cooking programs.
Here's some background:
For many years, Dorothy and Russell Spaulding had been asked by a friend (who managed a Christian TV station in Greenville) to start a Christian TV station in the CSRA. The Spauldings lived in Ocala, Fla. at the time, but following an out-of-state ministry visit, they chose to drive through Augusta to ask the Lord to speak to them about this potential venture. As they drove through the area, they sensed that it felt like home.
Prayers were prayed and plans were made. After seeing the Lord move in many mighty ways, the very first Club 36 program was recorded on July 21, 1995, in the building that has served as the ministry's home ever since. For more of the "back story" about Dorothy and Russell Spaulding and their literal steps of faith, pick up Dorothy's book, "We Walk by Faith…Not by Sight."
I recently had the opportunity to visit with Chris James, Watchmen Broadcasting's general manager. He started working at the TV station as the production manager and has since embraced a multitude of responsibilities. He joked that he gave himself a promotion, but not a pay raise.
Chris was born and raised in Augusta. After high school, he went to SCAD (Savannah College of Art and Design) with the goal of becoming a filmmaker. His plans were redirected after the 9/11 attacks because there were no media jobs for "rookies." Media outlets weren't hiring because of security concerns. When his job search came up empty, he was encouraged to visit TV 49. He stopped in to watch a program in person. His first impressions were not positive, as the production values and camera work were lacking. Looking back, he said he was prideful because he had previously done production work with major national brands. In 2002, he began to volunteer at the station, eventually, meeting his wife-to-be there. Soon, his expertise began to help shape the stations' programming and direction.
There have been many technological changes since then. One example being the station's master control. Chris has already upgraded it four times and a fifth upgrade is coming soon. Much of his training has been on the job. He discovered that one major need was to simplify controls and procedures to make training and on-air transitions more visual and more easily understood. Chris said with a smile that this happened.
TV 49 is viewer-supported. A handful of programs purchase airtime, but about 90% of the funding comes from viewers. It costs around a million dollars a year to operate the ministry 24/7. Just like with your home, they must have power, water, insurance, and maintenance.
In addition, it takes thousands of dollars to lease tower space. Plus, salaries, upkeep, replacement costs, and a myriad of other expenses.
Supporters of the station have made it possible for the ministry to purchase their building in the past couple of years as well as adding stations in other markets. The list is included on the home page of their website. They have also been able to upgrade their studio cameras in the past couple of years. Donations have been slow lately, but Chris is confident that the Lord will provide, just as he has for the past 28 years.
Chris is personally motivated when he sees people come to faith in Jesus. He's also encouraged when viewers take the time to share positive messages and make donations to keep the ministry strong.
There are plenty of places to become involved with the station. Prayer partners and camera operators are needed. They offer internships, need help sending out their monthly newsletter, and have other projects including cleaning and painting.
Find out more by calling 803-278-3618, or by going online to wbpi.org. You'll find a section on the website to volunteer. Chris said the ministry is very much like a family and a good place to make new friends.
As we concluded our time, I asked Chris to offer some encouragement to you. His first suggestion was to play praise and worship music often to help set the atmosphere around you.
He also said, "We don't have to do everything, some of us are our own worse problems, we've got to be a martyr. You know, if you're going to be a martyr, be a martyr for Christ, don't be a martyr for a project. Get yourself out of the way and just let him lead, guide, and direct you. And you can only do that in a quiet place. So, the quieter you get, just let some praise and worship music come in, don't play it loud, just soft, so that you can hear when he speaks to you and feel his little nudges, go here, go there, do this, do that, and just go with it. We're so busy listening to everything else that we don't get into a quiet place and just listen to him."
Do you enjoy and benefit from ABD's business news? If so, CLICK HERE to find out ways you can help ABD achieve and expand our mission!