Augusta's burgeoning film industry could be threatened by a nationwide strike.
The strike by members of the Writers Guild of America is entering its third week. This is the union's first strike in approximately 15 years.
Among the first shows to be impacted were nighttime talk shows, specials, and comedies, like Saturday Night Live. Atlanta television station WSB is reporting even catering businesses are impacted. When productions halt, so do catering requests.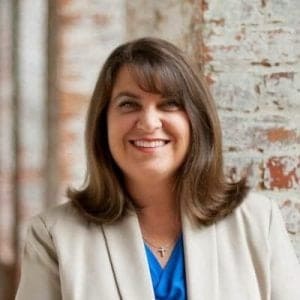 "We are carefully watching it," said Jennifer Bowen, Vice President of Destination Development & Community Engagement at Destination Augusta. She is also a film liaison with the Film Augusta office. "Right now, we don't feel impacted in Augusta by the Writers Guild strike, because the Writers Guild is mostly impacting episodic, or television series and live television. And we do not yet have that type of production in Augusta."
Mark Crump, owner of Reflecting Pool Productions based in Augusta who also works with Marvista Entertainment, is also watching what is happening in the industry, particularly in Atlanta.
"At the beginning of the year, there were at least nine shows that I know of that were supposed to be greenlit and going in Atlanta that did not get greenlit," he said. Major shows.100 million dollar shows. So, there's a huge group of workers and crew that's not working right now."
Earlier this year, Crump was able to tap into that pool of skilled labor for a movie that was shot in Augusta.
"I was lucky when I did "Five Star Murder." I had a lot of very skilled labor that I could choose from for that movie that we did in March because they weren't working in Atlanta," he said. "But the trickle down is, you know, whenever they went on strike, everything is shut down."
Georgia began offering tax incentives to companies to bring film and television production to the Peach State in 2008. The credit is provided through the state's Department of Economic Development.
"Georgia Entertainment Industry Investment Act grants an income tax credit of 20% to qualified productions which include feature films, television movies or series, documentaries, commercials, and music video projects. Feature films, television projects, and music videos are also eligible to receive an additional 10% Georgia Entertainment Promotion (GEP) tax credit after certain distribution requirements and agreed-upon marketing promotion for the state have been met," said the department's website.
The Georgia program is not capped, meaning all eligible productions qualify for the 30 percent tax break. In 2022, Gov. Brian Kemp said that topped $4 billion.
Many of the productions are in metro Atlanta with Savannah coming in second.
Augusta has seen a steady increase in the number of productions shot locally, most notably "The Mule" starring Clint Eastwood, "The Suicide Squad" featuring Viola Davis, Idris Elba, and John Cena, and "Agent Game" starring Dermot Mulroney and Mel Gibson.
Bowen said that supported about 300 local jobs and pumped millions into the local economy.
Crump said one thing that makes Augusta attractive is its affordability.
"We can do things here at budget levels that you can't do in Atlanta. Not all content is being made for hundreds of millions of dollars. You know, sometimes you only have a million or 2 million or 3 million in this case. You know, we have one of those lower budget shows where it's still great content, you still got to produce it, but it's a lot more difficult to do in Atlanta," he explained.
Bowen and Crump are both concerned the WGA strike might soon have company.
"There's the fear of an upcoming SAG (Screen Actors Guild) strike to go along with it. And the Teamsters have already said they are going to stand in solidarity. So that means, nobody's working. So, nobody's green-lighting shows right now, until this all kind of straightens out. We're probably all going to be sitting around, doing nothing, waiting," Crump said.
"That ripple down effect with other unions, such as the Screen Actors Guild, then, that may have a larger impact on Augusta because we wouldn't be able to get the actors into these smaller budget movies, which still require SAG actors. Then, that would mean that Augusta would not see as much production in this calendar year as we hoped for," Bowen added.
Bowen said some film-related activities can continue in Augusta, even with the WGA strike. Pre-production, which includes things like conversations with location managers who are looking for places to film. They can continue conversations with producers who have a finished script and are looking for a place to produce it.