At just 26 years old, Cody Melvin has moved from one educating job to another. He started out teaching sixth grade in Hinesville, GA. Now, his classroom is the gym, and helping members achieve their fitness goals.
In February, Melvin bought the Workout Anytime franchise in Aiken. For the young man who loves teaching and grew up going to the gym, it was a great fit.
"I loved teaching kids, but Covid was a huge challenge for teachers and students. That's when I started looking for a different kind of test. I explored starting a business or buying a franchise and Workout Anytime has a great business model," Melvin explained.
Good timing on Melvin's part. Workout Anytime is one of the fastest-growing franchises in the country. There are 190 locations across the country, including Melvin's in Kalmia Plaza 1614 Richland Avenue.
"The affordable pricing model for the franchise was part of my decision, as well as the 24/7 access," he said. "Our facility is clean and has security. We have someone here round the clock. Our members seem pleased."
Except for actor Mark Wahlberg. You may remember the flap created last year on Instagram, when Wahlberg attempted to work out around 3 a.m. Through a miscommunication, the staff denied him entrance and Wahlberg posted a video slamming the gym. The owner at the time, Lou Puleo, smoothed things over and Wahlberg has since visited the gym a couple of times, most recently in April, with Melvin at the helm.
Besides actors, who goes to the gym between midnight and 5 a.m.? You'd be surprised.
"There is always someone here working out, from members who work second shift, to business owners who get an early start to their day," he said.
Workout Anytime is filled with all the standard fitness gear including Matrix strength training equipment, treadmills, ellipticals, and stationary bikes. There are also a few bonuses including a dedicated weight training area, Hydromassage therapy, and Ergoline tanning equipment.
"There are hundreds of ways to work out, but I encourage people to do what works best for them, lift as safely as possible, and incorporate cardio into their routine," he said. "We offer personal coaching for anyone interested in one-on-one training."
It's never too late to start a fitness routine. Most gym members are 55+ and Workout Anytime also hosts seniors' groups like SilverSneakers and Silver&Fit. According to the Centers for Disease Control (CDC), being physically active can improve your brain health, help manage weight, reduce the risk of disease, strengthen bones and muscles, and improve your ability to do everyday activities.
Between now and 2028, the fitness industry is forecast to grow 171.75% to $434.74 billion. Melvin would consider buying another franchise, but for now, his number one goal is to make Workout Anytime sustainable without being there 80 hours a week. Any entrepreneur or business owner knows that experience of feeling the burn.
To learn more about Workout Anytime Aiken, you can visit their Facebook or website.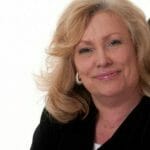 Editor's Note:
Mitzi Oxford is a veteran broadcaster and features writer who also worked at the same television station in Columbus, Georgia as Augusta's Brad Means! 
If you have a South Carolina story idea for Mitzi, please email her at mitzioxfordcreative@gmail.com.