Sleek, fast, and red, white, and blue. The Thunderbirds have landed in Augusta. The team arrived in Augusta on Monday to practice its aerial acrobatics and map out logistics, prior to the air show at Augusta Regional Airport this weekend.
Although the focus will be on fun, watching skilled pilots do what should be impossible, the event is expected to have an important economic benefit, bringing attention to the airport and tourism dollars to Augusta.
"We hope that this infuses the economy a little bit with some dollars, both from a restaurant perspective and hotels," said Chris Dirato, PR Director for the event. "So, I'm sure we're going to draw some people from the region to come here and stay in the hotels and eat in the restaurants that want to be out here at the show both Saturday and Sunday."
This will be the first air show in Augusta in more than 20 years and Dirato said attendees should expect excitement, and noise, lots of noise.
"A lot of noise, loud noise, but obviously talented aviators, not only from the military perspective, which we have a heavy military flavor, but also some of the private performance that we'll have here," he said. "The Red Bull Air Force will be here, and they put on a tremendous show. So, you're going to see some very talented pilots do some things that you don't think they can do in the air, but they find a way to do it."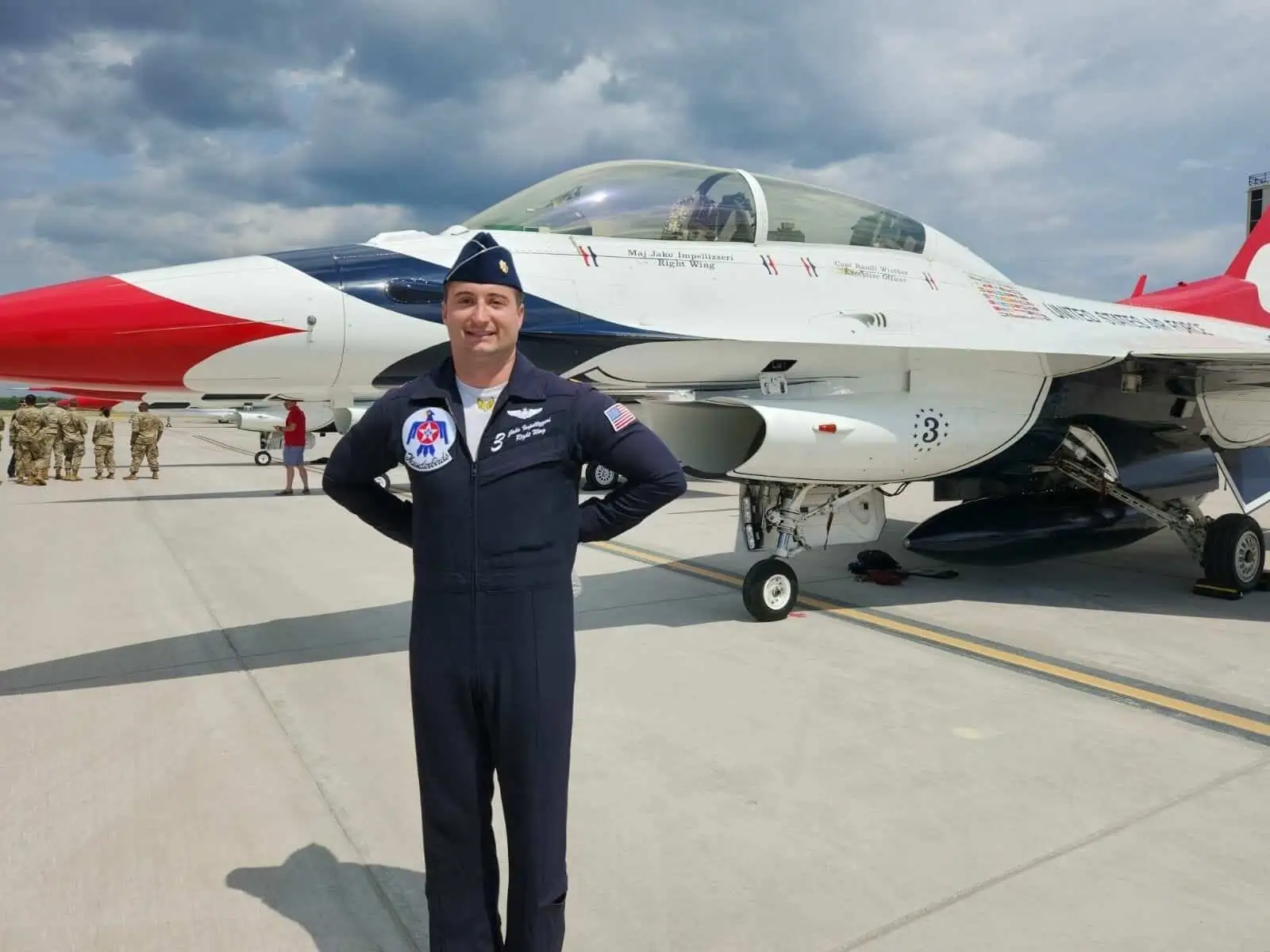 One of those pilots will be MAJ. Jake "Primo" Impellizzeri.
"From 2020 on it's a completely new air show," he said. "So, whether you haven't seen us in 20 years, or three years, a lot of excitement. We redesigned to mirror something like a Disney firework display. Between the music and narration. It's more of a performance. It's faster, it's tighter, and we put a lot of stuff more in front of crowds. So, you're always going to have something in front of you. We try to have some every 10 to 15 seconds. We've got a couple of sneak passes for you to keep you on your toes. So, always be looking around," Impellizzeri explained.
Among the other performers will be the U.S. Air Force F-16 Viper Demo Team from Shaw Air Force Base in South Carolina. Also featured will be attack helicopter demonstrations by the Army Aviation Heritage Foundation, stunt pilots, and the United States Special Operations Parachute Team.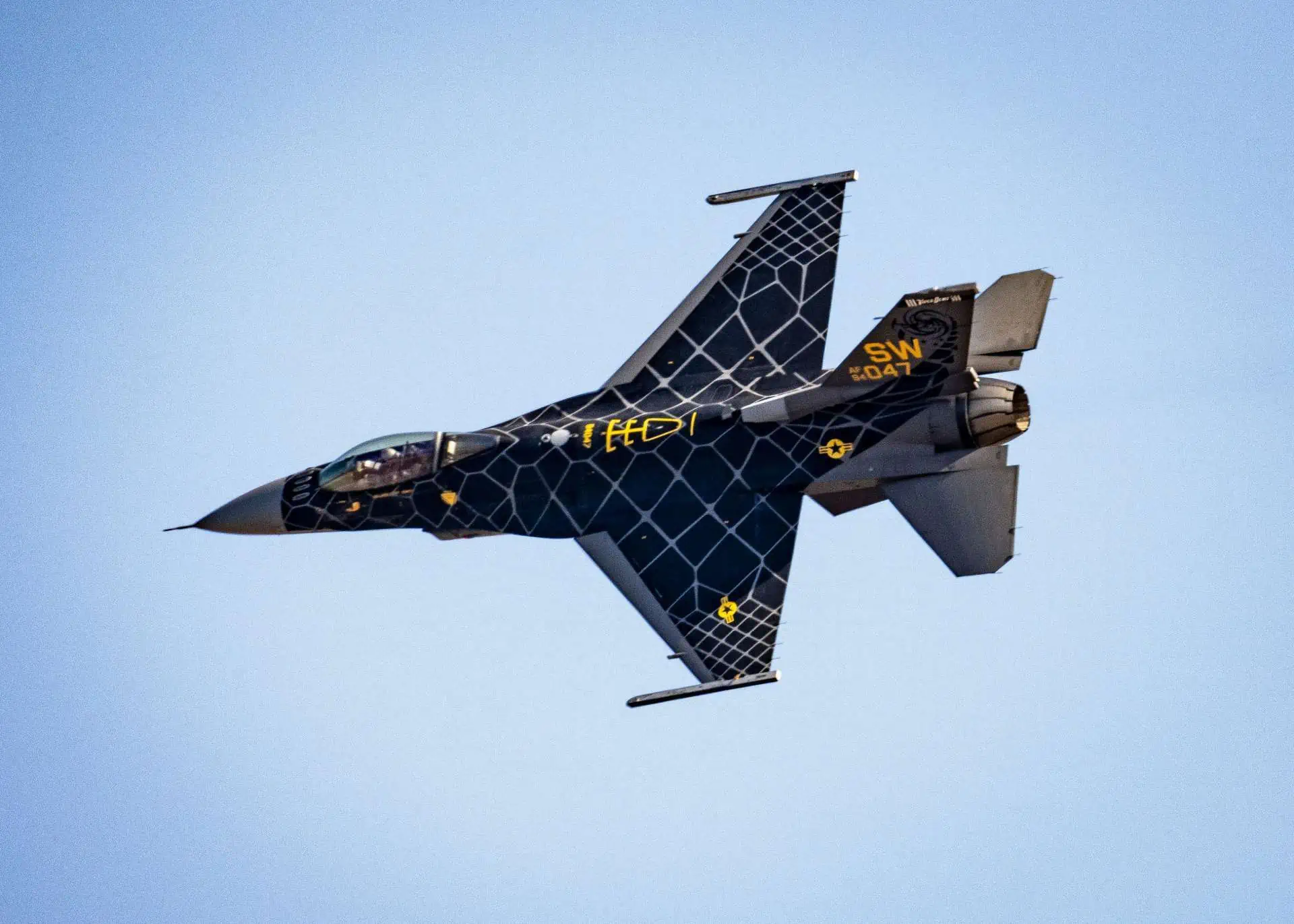 "We like to provide the community with an opportunity to come out and see our airport and this is just another example of an event we can hold out here," said Lauren Smith, Assistant Director of Marketing & Public Relations. "So many people in our community honestly don't even know that we have a commercial airport, especially the military community because a lot of them drive in when they're being stationed at Fort Gordon. So, when you make awareness that there is an airport and people can come out and see the size and the amenities. It will put Augusta Regional Airport at the forefront of their mind."
Members of the Aviation Commission, along with Airport Executive Director, Herbert Judon, Jr., say their number one focus is to grow the airport. Increasing public awareness is an important factor. That combines with improvements underway, including expanding the terminal building, enclosing the area around gates three and four, and purchasing two additional passenger boarding bridges. The goal is to attract another airline to provide service to Augusta Regional. Currently, it has two carriers, Delta and American Airlines.

"This is how we do it. As you know, I am the biggest proponent of flying out of AGS," said Augusta Mayor Garnett Johnson. "You know, this air show certainly gives us a great opportunity to show off all the wonderful things we're doing in Augusta. It's just so convenient. We have all of the tools here at this airport and the facilities to accommodate you flying."
Tickets are still available and can be purchased through the airshow website: https://augustaairshow.com/purchase-tickets/
Gates open at 9:30 a.m. on both days.