Name: Andrea Bryant
Company/Title: Realtor-Blanchard and Calhoun
Years Served: 3 years
Contact info: Office: 706-868-1000, Cell: 716-307-6179, Email:
[email protected]
There's an adage that says, "If you want something done, give it to a busy person."
That certainly applies to Andrea Bryant. She is a wife to Tracy, who is Regional Director for Classic Collision, and a mom to three sons ranging in age from 20 to 11, volunteers for the Columbia County Chamber, and has a successful career in the competitive field of real estate.
"I first started in real estate as a temp to a licensed agent and was later hired full time," Bryant said. "Becoming a real estate agent just came naturally to me. I love helping people with one of the largest investments they will make, buying or selling a home."
The move to become an agent involved stepping outside of her comfort zone, but she found a good fit in accomplishing her goal at Blanchard and Calhoun, the oldest real estate firm in Augusta.
"I wanted to work with a reputable local company, and they are like family, very supportive and always there to meet the needs of clients and us realtors," Bryant explained.
Part of what appeals to Bryant about her career choice is that no day is ever the same. After a morning workout and getting the kids off to school, she hits the ground running with home inspections and appointments with potential buyers and sellers, making dinner for the family, and getting their youngest to his extracurricular activities.
"I might be showing homes in Richmond County one day or homes in Columbia County the next," she said.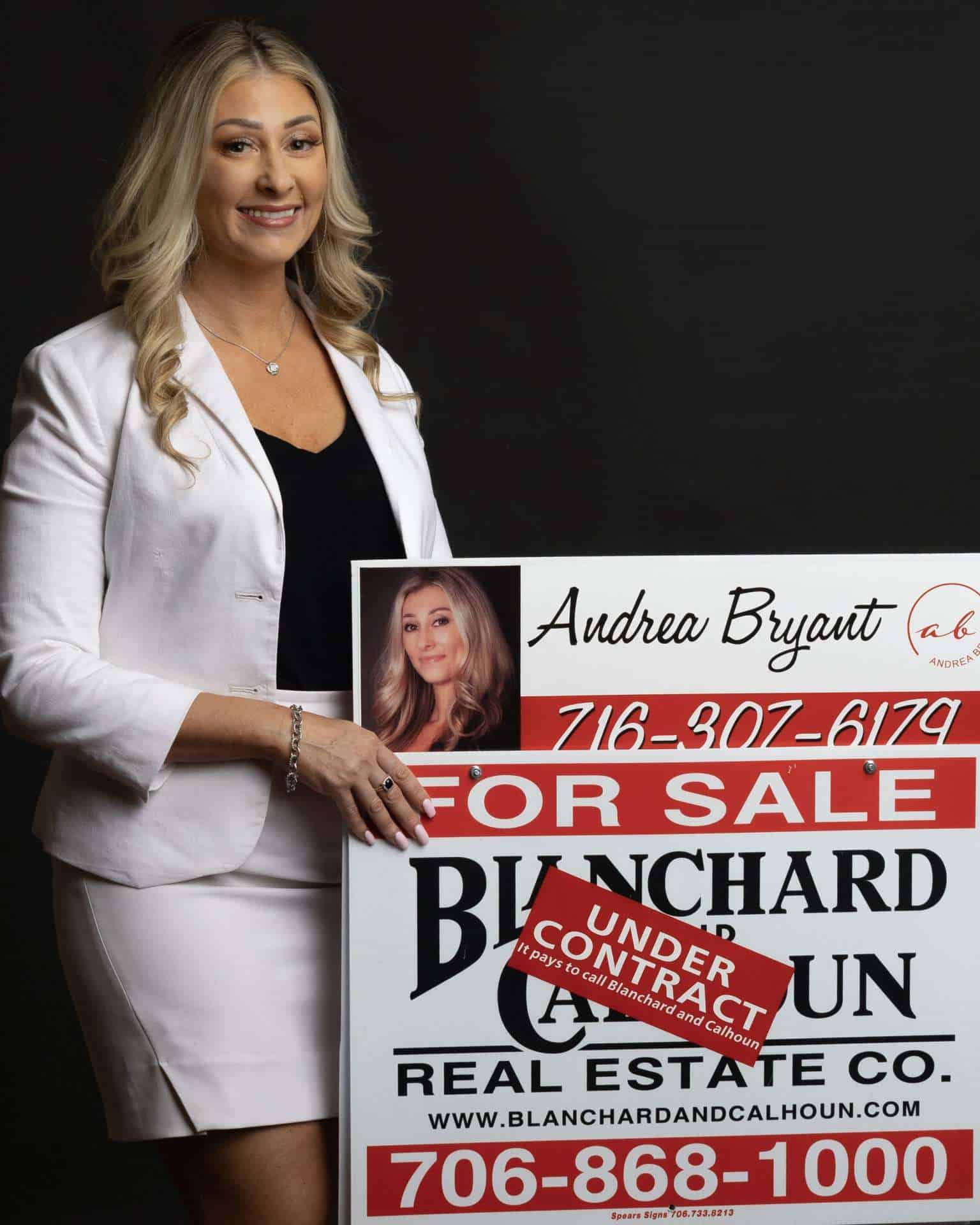 The constant in Bryant's schedule is her dedication to customer service.
"I always ask myself, why would a potential buyer or seller want me representing them?" she said. "There are so many real estate agents in our area, and I pride myself on listening, communicating, and making sure I have my clients' best interests at heart and then doing whatever it takes to meet their needs."
Some developers in the CSRA are cautious about the housing bubble – when real estate demand outpaces supply, causing the average price of properties for sale to rise – and when it might burst.
Bryant is not concerned because of lessons learned from the explosion of foreclosures in 2007. She believes stricter rules are in place to prevent that situation. There is also a historic level of homeowner equity and the fear of a large number of foreclosures in today's market is not realistic.
"The biggest competition right now is buyers who offer cash to avoid financing," she said. "Sometimes realtors must get creative and competitive to account for things like appraisal gaps and escalation clauses in the contracts."
Like the pole used by tightrope walkers for balance, Andrea Bryant has found her balance between family and her career.
She has a picture of her family in her planner, beneath it is a quote that inspires her: "Coming out of your comfort zone is tough in the beginning, chaotic in the middle, and awesome in the end because, in the end, it shows you a whole new world!" – Manoj Arora, From the Rat Race to Financial Freedom