As part of its Founders' Week and 60th anniversary celebrations, Augusta Technical College has selected 10 distinguished alumni and former students to become members of its inaugural Den of Distinction. The induction ceremony will be held on Friday, Sept. 24 at 6 p.m. in the college's Jack B. Patrick Information Technology Center.
According to Dr. Ashley Strong-Green, the college's distance education coordinator, the Anniversary Committee received about 40 nominations. Strong-Green says the induction ceremony is an invitation-only event.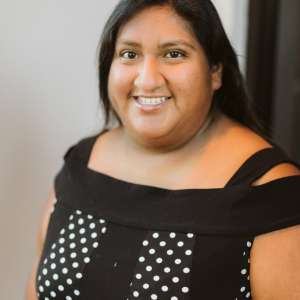 Anna Reeves – one of the inductees and owner of Paws and Claws Pet Bakery, graduated from the college in 2015 with a degree in business administration. Reeves heard she had been nominated, but she knew there were many other nominees. "I was really shocked by it and honored," says Reeves. "Honestly, I wasn't expecting to be selected." She explains receiving her education from Augusta Tech played an integral role in helping her launch a successful business. "It was definitely a step that I needed," Reeves states.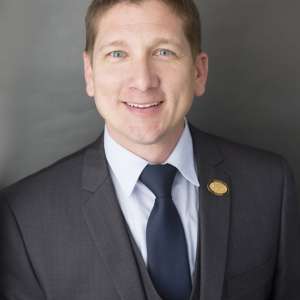 Like Reeves, Brandon Garrett – Augusta commissioner for District 8 and business development account executive for Azalea Outdoor Advertising, was surprised by his nomination and selection for the Den of Distinction. Garrett graduated from Augusta Tech in 2004 with a degree in landscape management, and at the time, owned a small landscape company. Attending the college "helped me understand I could be a good student", something he wasn't in high school, he says. "It gave me a foundation and confidence to pursue a higher degree." After graduating from Augusta Tech, Garrett went on to earn a bachelor's degree in business administration from Southern Wesleyan University in 2011.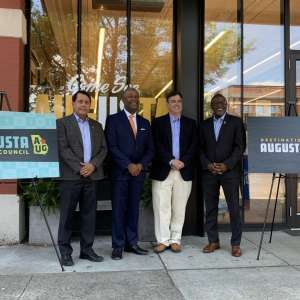 Brian Graham – chief executive officer of the Augusta Sports Council, attended Augusta Tech from 1982 to 1984, but he didn't graduate from the college. Instead, Graham transferred to another college. His program at Augusta Tech was mechanical engineering technology. "Augusta Tech provided a great foundation and entry into the workforce," he states. Prior to launching a career in the sports industry, Graham worked as an engineering designer for 22 years. "I'm a big supporter of Augusta Tech," Graham explains.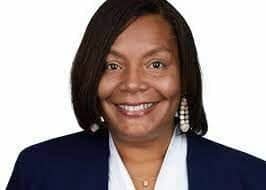 Sabrina Griffin – Vice President of the Columbia County Chamber of Commerce, graduated from Augusta Tech in 1989, and says she's honored to be recognized as one of the first members of the Den of Distinction. "Augusta Technical College helped cultivate the desire to be a servant leader and gave me the tools to pursue my passion," Griffin states. Russell Lahodny – President and Chief Executive Officer of the Chamber, states his organization is very proud of this recognition. "She is extremely dedicated to the growth of our local economy and promoting the region," says Lahodny. "It's no wonder why she was honored with this distinction."
Six other distinguished alumni and students of Augusta Tech will also be honored Friday night at the ceremony including:
Chris Dillard, CEO, Jefferson Electric
Larry Jones, CEO, Universal Plumbing
Sean Mooney, CEO, Showpony
March Crier, Director, Global Devices and Service Operations for Google
Mark Fields, Laboratory Technician, Savannah River National Lab
Sherrie Rowe, Department Chair, Design and Media Production Technology at Augusta Technical College