Editor's Note:
Wes Hennings never met a meal he walked away from and is an opinionated eater! Each Thursday, he shares the results of a business lunch he's had with a colleague as a way to advise our business community on the good, bad, and the tasty across the CSRA. He doesn't let ABD or the restaurant know where he is going and his opinions are his own. He grades the restaurants he visits on a 1-5 scale with "5" being outstanding. We call this our "Real Business Lunch Review".
Food Quality: 5
Service: 4
Business Meeting: 4
Value: 4
Average Score: 4.25 of 5

Carolina Ale House was one of those places I visited frequently when it first opened in a former barbecue joint across from Best Buy on Walton Way Extension. But as the years passed, it lost some of its luster. The menu changed and the news wore off and suddenly, I found I hadn't visited for a real meal in years.
When my lunch pal and I sat down at this oversized sports bar for lunch, my expectations weren't super high. Perhaps, that's why Carolina Ale far exceeded those expectations and delivered a delicious lunch on par with the price you'd find about anywhere else.
One of the reasons I stopped visiting was because they eliminated the London Broil sandwich that I always ate. So, the menu had me running circles in my brain about what I should try. My dining companion opted for a Philly, so I went the entree route and had the pub staple of fish and chips.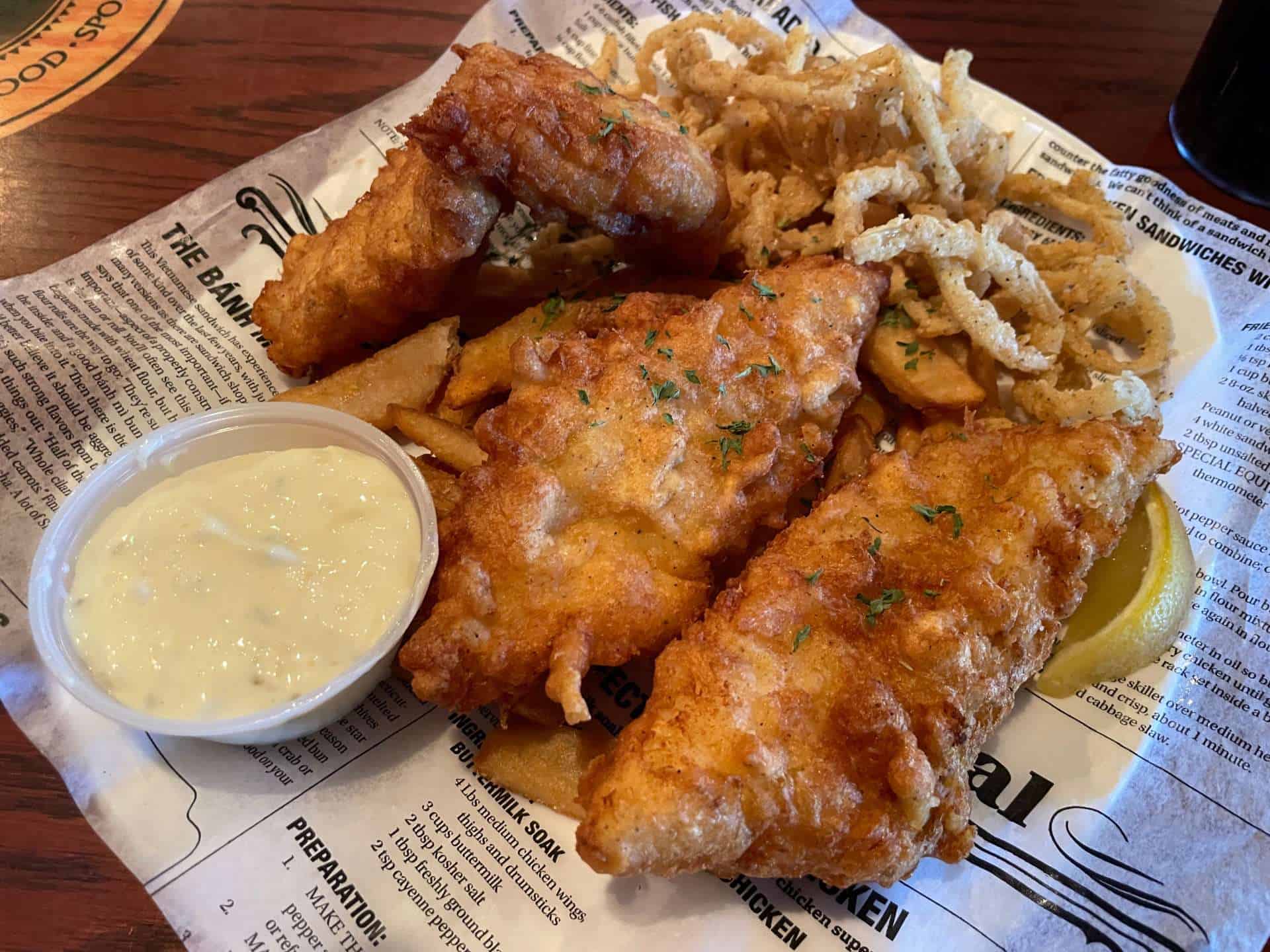 Both of us were pleasantly surprised. Besides being a tad on the salty side, the Philly was made to please and my friend certainly has a picky palette. The fish? Well, it was three good-sized filets fried in a delicious batter, so that it was crisp and flaky when hitting the tongue. Their seasoned fries also hit the spot.
Also, it seems I was not the only person to put the ale house out of mind, because it was a small crowd at the lunch hour, meaning the serving staff could be very attentive. Drinks were refilled promptly, and we were in and out in just the right amount of time.
As far as whether to bring your business colleagues? I mean, it's a sports bar. If that's the environment you expect, that's what you're getting. But the good parts of it with lots of TVs and greasy food. Not the overcrowding and smoke.
Lunch with a drink is gonna run you about fifteen bucks. I feel like I say that almost every week, but that's where we are these days with a sit-down meal price in Augusta. Heck. A drive-through is almost always $10 a person, so gone are the days of incredible food for a ten spot.
The verdict? Carolina Ale is not a lunch joint to sleep on. It's conveniently located, and the food and experience are pretty great. It's one I'll put back on my list.
Carolina Ale House
203 Robert C. Daniel Jr. Pkwy
Augusta, GA