Editor's Note:
Wes Hennings never met a meal he walked away from and is an opinionated eater! Each Thursday, he shares the results of a business lunch he's had with a colleague as a way to advise our business community on the good, bad, and tasty across the CSRA. He doesn't let ABD or the restaurant know where he is going and his opinions are his own. He grades the restaurants he visits on a 1-5 scale with "5" being outstanding. We call this our "Real Business Lunch Review."
Food Quality: 4
Service: 5
Business Meeting: 5
Value: 3
Overall Rating: 4.25 out of 5

If there's one place I forget that has some nice lunch spots in town, it's Surrey Center. So I was excited when my wife asked if I wanted to head for some Italian food at Oliviana's for lunch. This upscale shopping center, nestled off Berckman Road behind the ever-growing golf mecca that is Augusta National, felt like a nice respite from the day. And who doesn't enjoy some pizza and pasta at midday?
There was a little confusion as to whether they would be open because Google and their website both have differing days of when they are open. But we found out they do serve lunch starting at 11 a.m. Monday through Saturday. I don't know if it's because it's so early in the year or because they are not on the beaten path, but it was fairly deserted on our visit.
We were seated quickly and able to easily place our order. My wife of course opted for pizza, and I chose the carbonara. The food was fresh and tasty, the pizza more so than the pasta because I wanted a bit more out of it. I liked all the ingredients in the carbonara, but the seasoning seemed just a bit off. Salt and pepper helped, but I prefer to eat it the way it's served. The pizza had large pepperoni and was definitely enough to have a couple of slices left for later.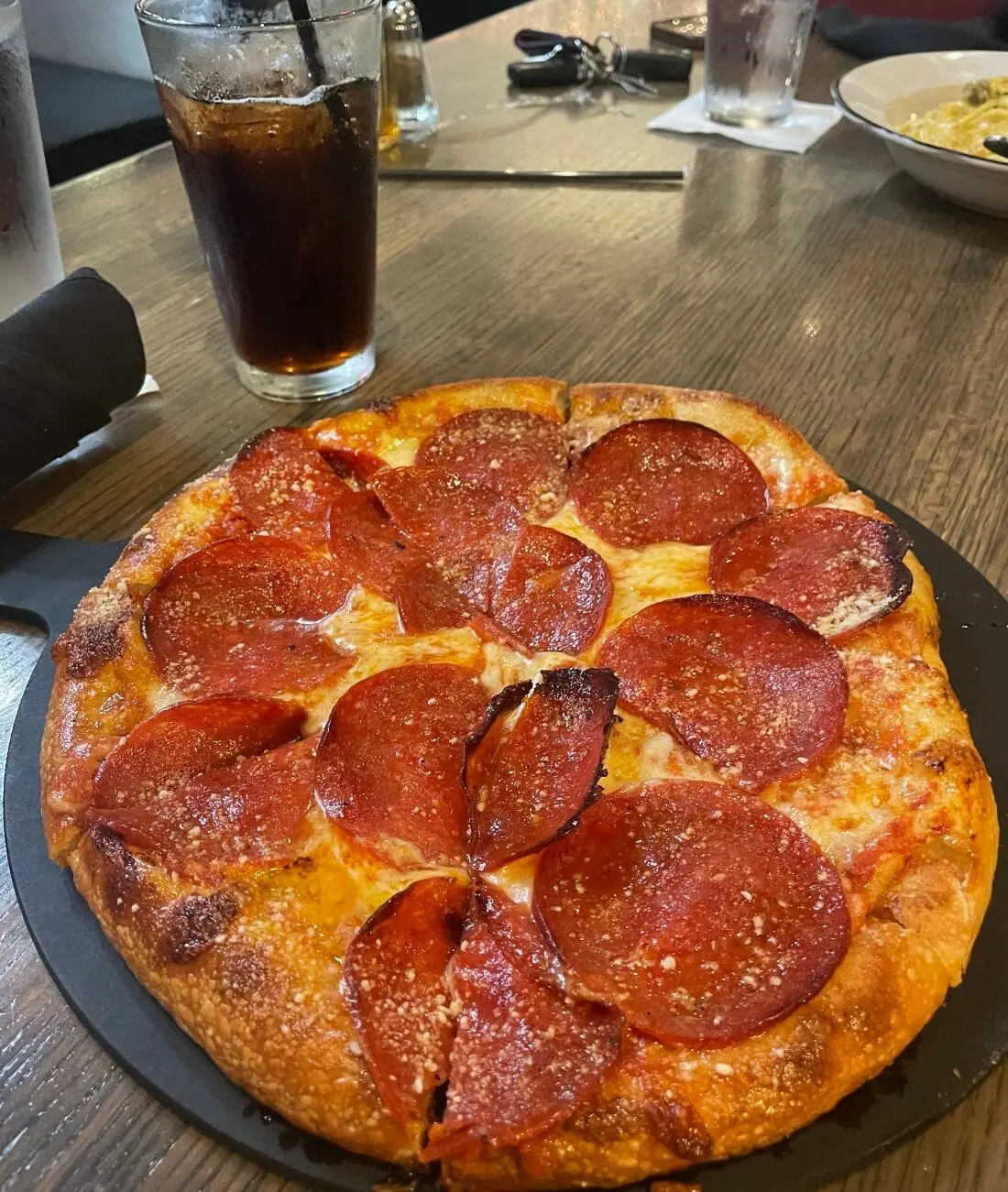 The problem comes with the pricing. My pasta was $18 for just the meal. There was not even bread served. For that price at the noon hour, I would hope to be blown away. Sadly, I can get unlimited soup, salad, and breadsticks just down the road for quite a bit cheaper if you catch my drift.
It was a nice quiet place with a good atmosphere, so it is one I'd recommend for a meeting with clients or a chat about work with colleagues. My wife said that the decor was a little lacking in that it looked like they simply made a run to a home store and looked for anything Italian. I tended not to notice and simply enjoyed a quiet break from the normal hustle and bustle, particularly after the holidays.
While it wasn't my favorite lunch or even the best Italian option, Oliviana's is a nice reminder that there's a whole shopping center of decent food options I rarely explore in our city.
Oliviana's
399 Highland Road
www.olivianaitaliano.com