Susan See was a practicing attorney with Fletcher, Harley, and Fletcher for 25 years. Her husband, James, worked for Rainbow Homes for 35 years. They gave it all up to bake cakes.
Two years ago, they opened Nothing Bundt Cakes in Evans. Just over a week ago the doors opened at their second franchise in Aiken. It's been a sweet transition for both, and cakes are flying off the shelves at both locations.
"A friend told me about Nothing Bundt Cakes because she knew of my love for entertaining," Susan explained. "I checked out their website and applied for a franchise, even though at the time I hadn't even tasted the cakes."
Once she did, she fell in love and was soon in business in Evans. Many of her customers who visited that location were from Aiken. Thus, the decision to expand their franchise.
"I enjoyed practicing law, but this opportunity has been a godsend," she said. "We've been incredibly busy which is a blessing. My husband, James, and daughter Sarazen are a big part of our team so it's a family affair."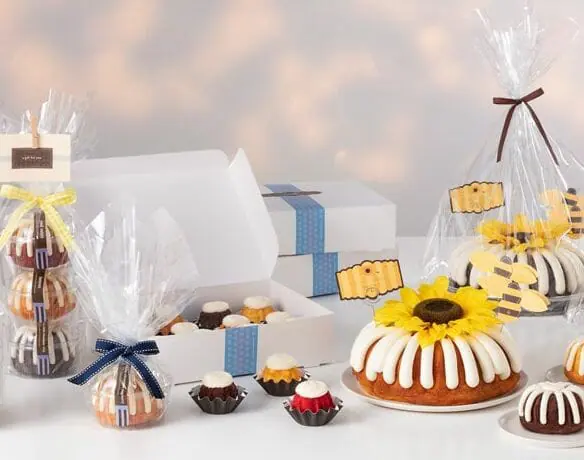 The cakes are baked fresh every day and feature real eggs, butter, and cream cheese to achieve what they hope is the perfect melt-in-your-mouth bite.
There are 10 flavors and a featured flavor that rotates each month. You can try all of them by ordering the bundtinis which are a little smaller than a cupcake. The most popular are chocolate-chocolate chip, lemon, red velvet, and white chocolate raspberry.
Our customers are usually celebrating something when they come to our bakery, a wedding, birthday, or a new baby," Susan said. "We make sure they leave as happy as when they came in the door."
Nothing Bundt Cakes was founded in 1997 in Las Vegas when two friends united their version of 'perfect ingredients' and joined kitchens. Out west there are franchises on every corner and now franchise owners are expanding to the east. There are now more than 400 bakeries across the country.
Besides the tasty cakes, the See family is impressed by the company's core values of giving back and employee training which include having the spirit of a champion, the heart of a servant, and making genuine connections with customers.
"We have employees ranging in age from 82 to students from South Aiken High School," she said. "We are enjoying watching them grow, instilling great work ethics and values, and thriving as a team."
What's next for their Nothing Bundt Cakes bakery?
"Maybe more franchises but first we want to make sure everything is running smoothly, and everyone is happy, employees and customers, at our existing locations," Susan said.
Who says "Let them eat cake" is a bad thing?
Nothing Bundt Cakes is located at 161 S. Aiken Lane. Their number is 803-310-5121. You can visit their website at https://www.nothingbundtcakes.com/bakery/sc/aiken. Their Evans store is located in Mullins Crossing near Target. The phone number there is 706-810-8188.
A ribbon-cutting is scheduled for April 1 at 3 p.m. and 20 percent of sales that day will benefit ACTS, Area Churches Together Serving.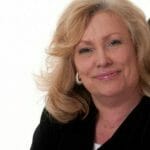 Editor's Note:
Mitzi Oxford is a veteran broadcaster and features writer who also worked at the same television station in Columbus, Georgia as Augusta's Brad Means! 
If you have a South Carolina story idea for Mitzi, please email her at mitzioxfordcreative@gmail.com.