A local orthodontist will soon give Columbia County residents another reason to smile.
Dr. Lee Andrews II of Rogers & Andrews Orthodontics, whose office is located at 3545 Wheeler Road in Augusta, plans to expand his practice by opening a second location just off I-20 Exit 190 in Grovetown. Andrews and his staff held a groundbreaking ceremony at the site located at 785 Gateway Center Blvd. near Home2 Suites on Thursday, March 10.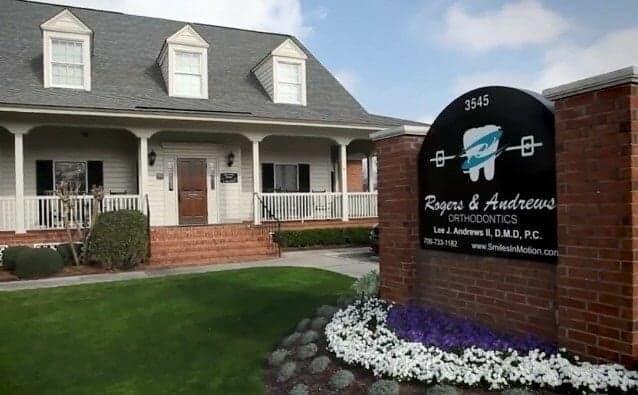 Alison Andrews, the orthodontist's wife, said a construction crew has already begun grading the property, and the office will probably open next year.
"We put 2023 on the sign because we figured with construction and getting supplies that seemed like a good time to open," said Andrews, who helps her husband in his practice.
Rogers & Andrews Orthodontics helps straighten crooked or misaligned teeth with various types of braces, such as Invisalign. For more information, visit smilesinmotion.com or call 706-733-1182.
The Beman Group at Blanchard and Calhoun Commercial Real Estate helped the Orthodontic practice with the real estate brokerage and site selection.