You and your family can enjoy the stars under the stars starting today at the Monetta Drive-in Theater. The Big Mo will be back in action following its annual winter hiatus.
If you are thinking of the good old days when you picture a drive-in, you'd be right. The heydays were in the 1950's and '60's when you pulled up in a '57 Chevy and hooked the clunky, metal speakers to the side of your car.
Owners Richard and Lisa Boaz bought the theater in 1999. Their purchase was like one in a movie miracle script.
"When the theater opened in 1951, it was owned by Sam Bogo. It closed in 1986," Lisa Boaz said. "When we approached his widow about buying it in 1998, it was under contract to be sold for junkyard property, but the deal fell through and a year later, we had Monetta Drive-In back in action."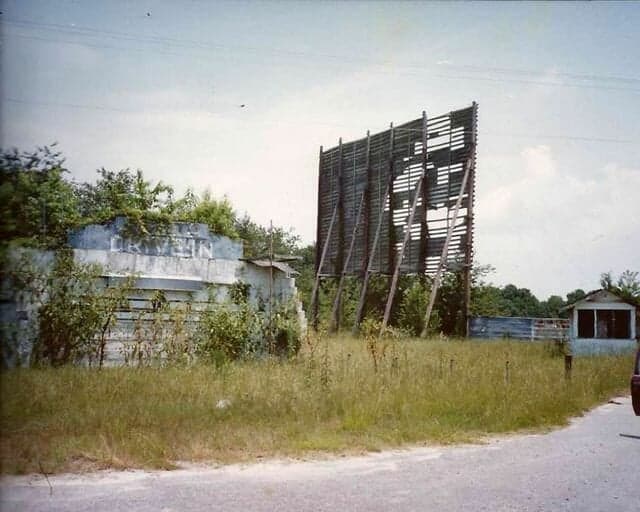 The property was in a state of disrepair, but you wouldn't know it today. The Boaz family has not only cleaned it up, but added two screens alongside the Main Field screen.
The short drive to Monetta is lined with blooming peach trees this time of year. It seems fitting that the housing for the main projector, added in 2014, is a replica of a giant peach – perfect for the land of peaches and this one-of-a-kind family outing.
"The big peach is a popular photo-op for families, as well as the marquee," Boaz said.
There are only about 300 drive-in theaters left in America. The decline began with the movement towards a mall society, where convenience, times, weather and the idea of 'all inclusive' became the popular way to enjoy a night out.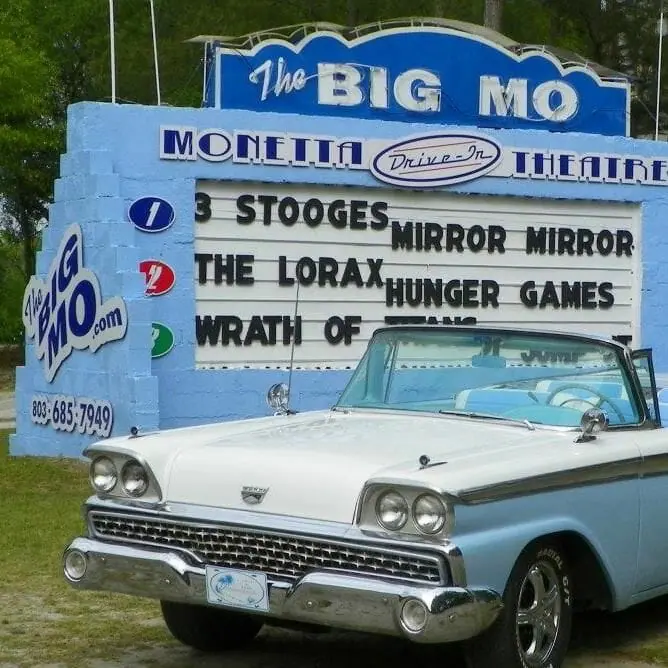 Times have changed but for some, what's old is new again. Whether an appreciation for nostalgia or a good old family time, The Big Mo is thriving on its 71st anniversary.
If you are thinking old Hollywood classics when you drive up to the Big Mo, think again. The movies showing are first-run, including nominees for Best Picture at the upcoming Academy Awards.
"For the past 23 years, we've shown the Oscar nominees and always the Best Picture winner," Boaz said. "The old days of B-movies at the drive-in are over."
As a bonus, the Monetta ticket and concession prices won't break the bank in the way that most brick-and-mortar theaters will for a family of four, which is estimated to be around $50. You can pull into the Big Mo, get tickets, popcorn and a drink for about half that price.
"Our prices are reasonable, and our menu varied," Boaz said. "We aren't trying to break anyone's bank. We even allow you to bring your own snacks."
So, what's on tap for this season's debut? Here's the lineup:
Main Field: "The Batman" (single feature only) (PG-13)
Screen 2: "Sing 2" with "Hotel Transylvania 4: Transformania" (both rated PG)
Screen 3: "Uncharted" with "Spider-Man: No Way Home" (both rated PG-13)
Gates open at 6:30 PM (earlier if necessary) and the first movie on each field starts at approximately 7:30. The box office is cash only. Prices are Adults (12 & over), $10 and Kids (4-11), $5. There is no charge for kids 3 and under.
For more info, check out their Facebook page.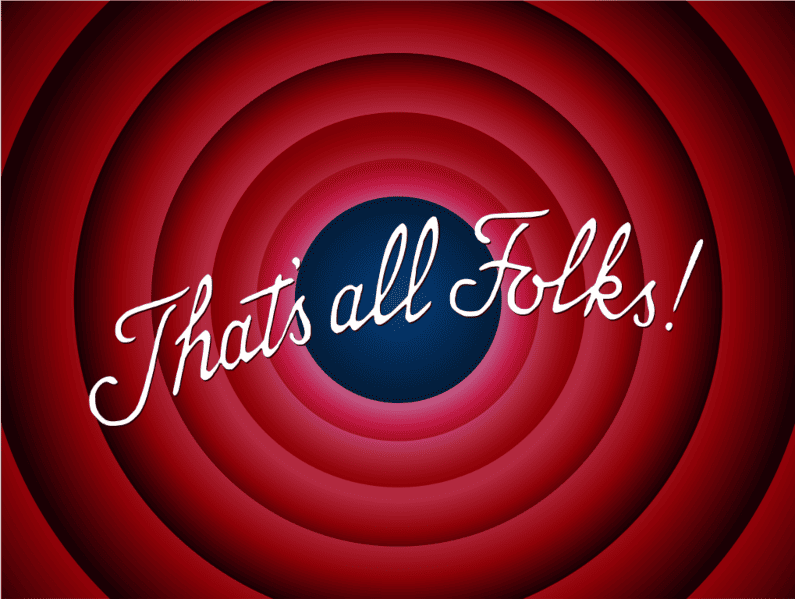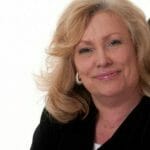 Editor's Note:
Mitzi Oxford is a veteran broadcaster and features writer who also worked at the same television station in Columbus, Georgia as Augusta's Brad Means! 
If you have a South Carolina story idea for Mitzi, please email her at [email protected].