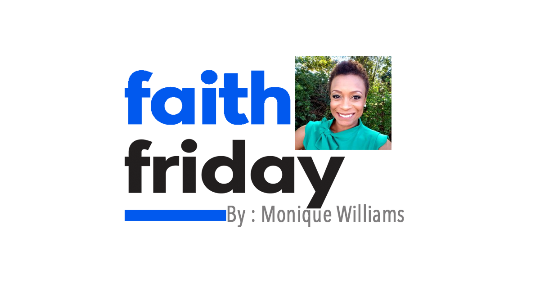 When you walk into Hair Max Beauty Supply in Augusta, you may walk out with not only hair extensions, lashes, fashion jewelry, cosmetics and other products, but also an encouraging word or two. Owner Rochelle Tutt knows her storefront is a platform for connections that go beyond the point of sale with customers. "When I see my customers come in, I'm grateful," she said. "Sometimes they share a testimony, and I will share mine."
But sharing her faith so openly didn't always come easy for the 51-year-old wife and mother. That's because she doubted her own worth, was unsure about her place in life and questioned what a career could look like. She knew working as a sales associate in a beauty supply store as a young woman wasn't it. Or, was it?
"I didn't know at that time God was training me to be an owner," Tutt recalls. "I was just working, doing my job merchandising, stocking, pricing, purchasing, and cleaning up, everything.  I worked for two different owners of the store. I worked for them for about seven years. I had gotten to the point where I was about to quit and God said not to.  Then, I had a spiritual vision of the owner walking away, and soon after, he said he was not gonna continue with the business."
Rochelle close up/Tutt had no college degree, no formal business training, but she had faith.
The door to ownership had suddenly opened for her and her husband, Chris.  They decided to take over operations of the beauty supply store, which was originally located in the old Kroger shopping center on 15th Street. That was in 2009. Within five years, they became the official owners. In 2013, they opened a second store in Thomson called Head-to-Toe.
When news came that the 15th Street area would be demolished and developed, Rochelle and Chris relocated Hair Max to the current 1243 Broad Street location in downtown Augusta. While they embraced new clientele and a new environment, devastation struck in 2016 when their 20-year-old son fell asleep at the wheel of his car and was killed. Struggling through grief, challenges in keeping their marriage together and maintaining two stores under the Tutt Industries, LLC brand, they made the decision to close the Thomson location in 2020.
"I walk those floors (of the Broad Street location) every morning when I come in and throughout the day I prophesy over it, speak over it, tell it what it will do," she said over the phone in tears. "I lost all but got it all back. I wish my son was still here. Everything else I wouldn't change because I see where God is taking me. It took all that just to have my spiritual eyes open and clearly see. I stopped negative thinking. I'm not afraid of failing anymore. When I pray, God hears me. He might not answer me right away, but I know he hears me. I know all things do work together."
Post-pandemic and things are working so well, the Tutts say they've seen a dramatic 40% rise in business in recent months, an increase they accredit to sowing, tithing and other sacrificial offerings. Rochelle says every mountain and valley experience has been worth it. "God doesn't give you blessings in one lump sum but installments, and when He can really trust you he gives you more of it."
Hair Max Beauty Supply is on Facebook, Instagram and TikTok and can be reached at 706-724-3124.  A brand new website will be launched in April.