Want to reach more customers, get the latest scoop on social media strategies, or how to brand your business? The Columbia County Chamber of Commerce is offering the "Business Institute," a series of workshops to provide members and the business community with resources to help them be successful.
"It's an opportunity for us to bring in someone to speak to our Chamber members, mostly for smaller businesses, for them to learn new skills, learn about hot topics for the year, or maybe touch on problem areas that small businesses might be having," explained Madalyn Brantley, Director of Programs and Events for the Columbia County Chamber of Commerce. "This is a really educational event as opposed to our normal networking type of events."
The latest program focused on how businesses can reach potential customers and partners by using all forms of social media.
"With a focus on sales and marketing, which is huge currently in the small business world, because I think COVID, you know, we couldn't go into small businesses, couldn't do those things. So, how do we market to these people now? And social media, everybody's on it, whether it's Facebook, Instagram, all the different platforms that you can use," Brantley explained.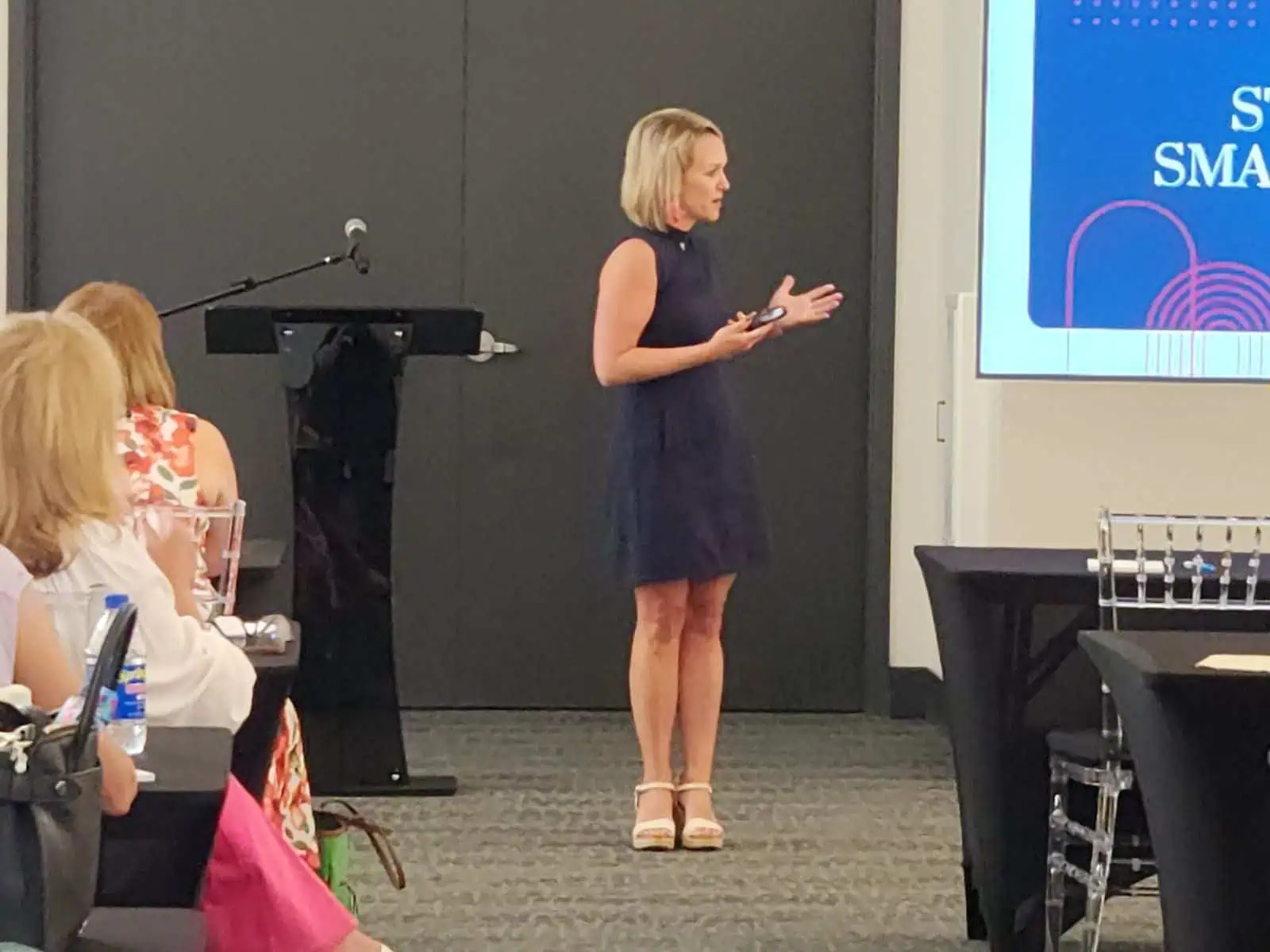 Megan Moye, Chief Marketing Officer with Meybohm Real Estate, led the workshop. She began with a slide presentation demonstrating how vital branding is to all businesses.
"It's a hugely important thing, especially for people like me and my business you know, to offer tools that are so niche like this, but also can be applied on a grander scale," said Moye's co-worker, Kayla Hogan.
Nearly two dozen people from a broad cross-section of businesses attended the latest workshop, including Becky Shealy, VP of Business Development for Augusta Aviation, Inc. at Daniel Field Airport.
"That's not the way we used to market and I think it's imperative for businesses today to be on the cutting edge and what better way to do this," she said. "Ironically, a couple of years ago, I reached out to Augusta University and asked if they have continuing education classes for people such as myself, that have been in the business world and this is not the way we've done marketing in the past, but they didn't. So, the fact that this is offered through the chamber is a blessing."
The third workshop will be held on July 11. The topic will be effective communication in the workplace. The final workshop is on August 1. It will focus on a current hot topic, AI, including products like ChatGPT.
For more information or to register for the remaining programs, visit the Chamber's website: https://business.columbiacountychamber.com/events/details/business-institute-20145?calendarMonth=2023-06-01
Do you enjoy and benefit from ABD's business news? If so, CLICK HERE to find out ways you can help ABD achieve and expand our mission!