"Tell me and I forget. Teach me and I remember. Involve me and I learn." – Benjamin Franklin
Memories fade with time and lessons are forgotten, but experiences shape a human being and leave a lasting mark. You can look no further than the Thought Leaders for ABD, including RET Gen. Perry Smith, Dr. Rick Franza, Hull College of Business, and Darin Myers, TAB CSRA, who lead by example to understand that business leadership begins in the classroom.
Teachers have the privilege of guiding early experiences and discoveries. The University of South Carolina Aiken School of Education is increasing teaching opportunities for students from diverse backgrounds through its Call Me MISTER (Mentors Instructing Students Toward Effective Role Models) program. In partnership with Clemson University, the program offers scholarships to young men from underserved socioeconomically and culturally diverse communities.
Participants receive training, support, and mentorship throughout their education, and in return, they teach in public schools for the number of years that they received the scholarship. Each year, the program culminates in a summer internship opportunity, where "Misters" join together at a statewide institute to work with children on reading, writing, and math enrichment.
As USC Aiken's Call Me MISTER coordinator, Rashad Paige leads participants through the tenants of the program, which encompass brother's keeper, ambassadorship, teacher efficacy, servant leadership, and personal growth. He is well-suited for this role, having been a Mister himself while attending Claflin University and tutoring middle school students through the AmeriCorps program.
"Call Me MISTER was the perfect complement to AmeriCorps because it had the professional development aspect," he says. "Since then, it has always been a part of my life."
After graduating from Claflin, Paige accepted a full-time job with AmeriCorps at USC Aiken, where he met the School of Education Dean, Dr. Judy Beck. After working with AmeriCorps for three years, he went to Benedict College in Columbia for a role in STEM education. Soon after, he received a call from Beck that USC Aiken would be launching Call Me MISTER and needed someone to lead it.
Paige says, "I've come full circle. I remember being a freshman, trying to figure out my path and struggling with the process, and it reminds me of my responsibility to help these students. I take that responsibility very seriously and will be there for them from when they get here to when they graduate."
With USC Aiken's program now in its fifth year, the first graduate walked across the stage last fall and is now a teacher for the Aiken County Public School District. Participants enter the program as freshmen or complete their first two years at Aiken Technical College and then transfer. After graduation, most enter the classroom in K-12 settings.
Senior Melvin Archie is one of four students currently enrolled in the program. Because of his engagement with and dedication to students at last year's internship institute, he was awarded the honor of Distinguished Mister of the Summer.
"I love working with Melvin," Paige says. "He showed so much potential that I encouraged him to do the internship after his first year. After just his second year, his hard work earned him the Mister of the Summer award."
Archie was awarded a trip to Greece this summer with other participants from across South Carolina, where they will visit schools and have opportunities for cultural exploration. He is looking forward to visiting another country, his first flight, and connecting with other Misters.
"I was so surprised about this award, but it shows that hard work always comes to light," he says. "Misters have a tight brotherhood; we have the same goals. We're going to call each other out when we're wrong and praise each other when we're right."
After he graduates in the fall of 2024, Archie will go straight into the classroom. He later plans to earn his masters and doctorate degree, with the goal of one day becoming a principal. Wherever he lands, he will dedicate his career to education.
"It is so important to have someone supporting you in getting an education," he says. "An education lasts forever, and no one can take that way. I want younger generations to succeed and look up to me, and the MISTER program has given me an outlet to connect with students and be a role model."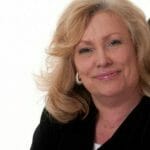 Editor's Note:
Mitzi Oxford is a veteran broadcaster and features writer who also worked at the same television station in Columbus, Georgia as Augusta's Brad Means! 
If you have a South Carolina story idea for Mitzi, please email her at mitzioxfordcreative@gmail.com.