She is an event coordinator and bakes custom cakes. He designs and builds wood and metal products. Together, Angela and Glen Dragano are a match made in Heaven. They run two separate businesses, but often work side by side to ensure the success of both.
She met her future husband many years ago in Texas. Even though he moved to Aiken, they remained friends. Angela followed him in 2016 and got a job making cakes for MacK's Deli on Laurens Street. A year later, she and Glen married and last week, they celebrated their sixth anniversary.
"With his encouragement, I started my own business, La Vita Bella, which means 'It's a beautiful life.' Our focus is on creating customized events, everything from cakes, food, and catering, based on a client's vision," Angela said.
It is indeed a beautiful life for a couple who work together on an almost daily basis. Glen encouraged his wife to take a chance on her creativity and at the same time, he was taking a chance on his when he opened Big D Wood & Metal Creations.
"I had worked for 37 years in the mechanical industry in every job you could imagine. During Covid, I got back into woodworking and started building signs, cutting boards, and furniture," he explained.
Their businesses were growing, and they both knew it was time to work together and collaborate when possible. They are husband and wife and partners in business. Like any successful creative effort, their skills blend perfectly.
Some of Angela's cake creations for weddings, anniversaries, birthdays, and corporate events are topped off by Glen's creations.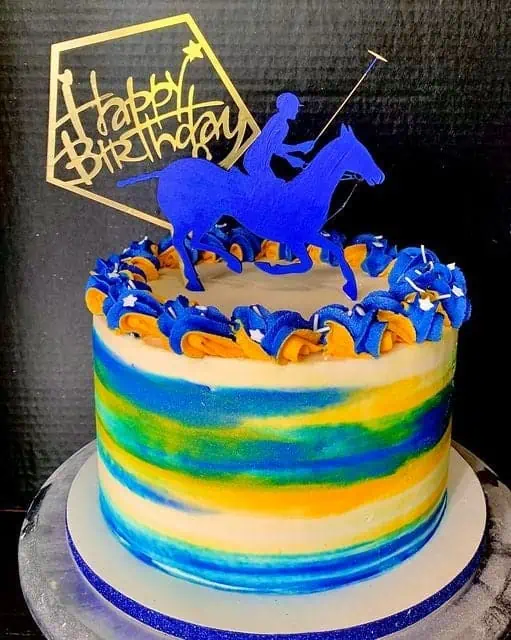 "Glen is also a fantastic cook, so when we have requests for special food, charcuterie boards, or inventive cake toppers, we can work together to ensure we exceed expectations which makes our customers very happy."
Glen became a Notary in SC and can officiate weddings in the state, which makes their business a one-stop shop for weddings when you add the cake, the food, and the officiating. There are also pergolas and signs that can add to the occasion. Glen and Angela also cross-promote each other's business on social media.
"When we work together for a wedding or any other event, it's kind of a testimonial to the way marriage should be."
Future plans for the couple include moving into a brick-and-mortar to provide take-and-bake meals and customized menus. Of course, that would include some tasty desserts.
For more information on La Vita Bella, visit the website or Facebook page. To learn more about Big D Wood & Metal, visit the Facebook page or call 803-215-7343.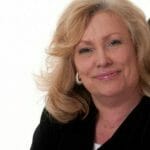 Editor's Note:
Mitzi Oxford is a veteran broadcaster and features writer who also worked at the same television station in Columbus, Georgia as Augusta's Brad Means! 
If you have a South Carolina story idea for Mitzi, please email her at mitzioxfordcreative@gmail.com.
Do you enjoy and benefit from ABD's business news? If so, CLICK HERE to find out ways you can help ABD achieve and expand our mission!