Each year, the Augusta GreenJackets partner with a local non-profit organization to collect school supplies for less fortunate students throughout the CSRA.
Next Sunday, July 23, the baseball club is asking fans to donate supplies for United Way of the CSRA's annual Stuff the Bus campaign at its game against the Fredericksburg Nationals, which will begin at 1:35 p.m.
"We probably collect a few hundred different supplies for them," said the club's Director of Marketing, Catie Jagodzinski. "It's just a great program to be a part of, and we're happy to help them out."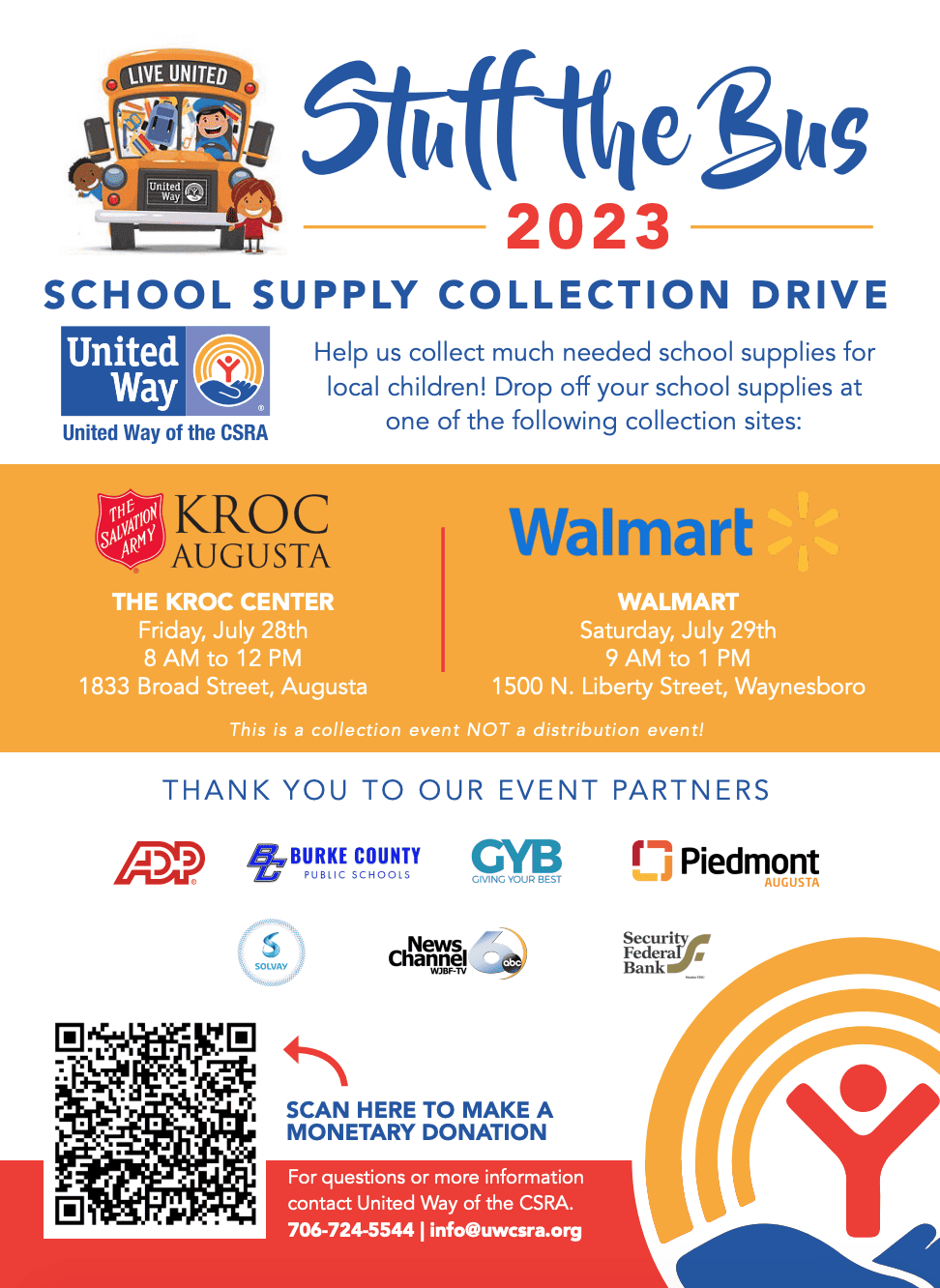 Fans who can't make it to the game can drop off donations at the GreenJackets box office, the Hive Pro Shop, or any SRP Federal Credit Union location by Friday, July 21. Supplies can also be dropped off at WJBF's Television Park or any CSRA Security Federal Bank location by Thursday, July 27.
The United Way will collect supplies at the Kroc Center on Friday, July 28, from 8 a.m. to noon and at the Waynesboro Walmart the following day, from 9 a.m. to 1 p.m. Last year, the organization collected about 30,000 school supplies for students in Richmond, Columbia, Burke, and other local counties.
Other companies supporting this year's campaign include ADP, Solvay, and Piedmont Augusta.
"We're always willing to step in to help set students up for success by hosting collection drives for in-demand school supplies," said United Way of the CSRA President and CEO, Brittany Burnett. "With inflation and the rising cost of supplies, families need help now more than ever."
For more information or to make a monetary donation, visit uwcsra.org/2023-stuff-the-bus.
Do you enjoy and benefit from ABD's business news? If so, CLICK HERE to find out ways you can help ABD achieve and expand our mission!