A large CSRA bridal event planned for last month has been rescheduled due to the weather.
ABD previously ran a story about the first-ever Aiken-Augusta Bridal Show, which was scheduled for Sunday, March 26 at the Big Red Barn in Aiken. The new date is Sunday, May 7, beginning at 1 p.m. Magnolia Lane's Polished Events in Evans is hosting the event, which is sponsored by Voila Bridal and Simon's Formal Wear.
The Aiken-Augusta Bridal Show will include food, live music, a fashion show, and more than 25 vendors, including Pampered Chef and Mary Kay, according to Kelly Hilley, Magnolia Lane's Event Management Director.
"It's a really exciting event," Hilley said. "We're hoping to get 150-200 people, and then grow and build from there."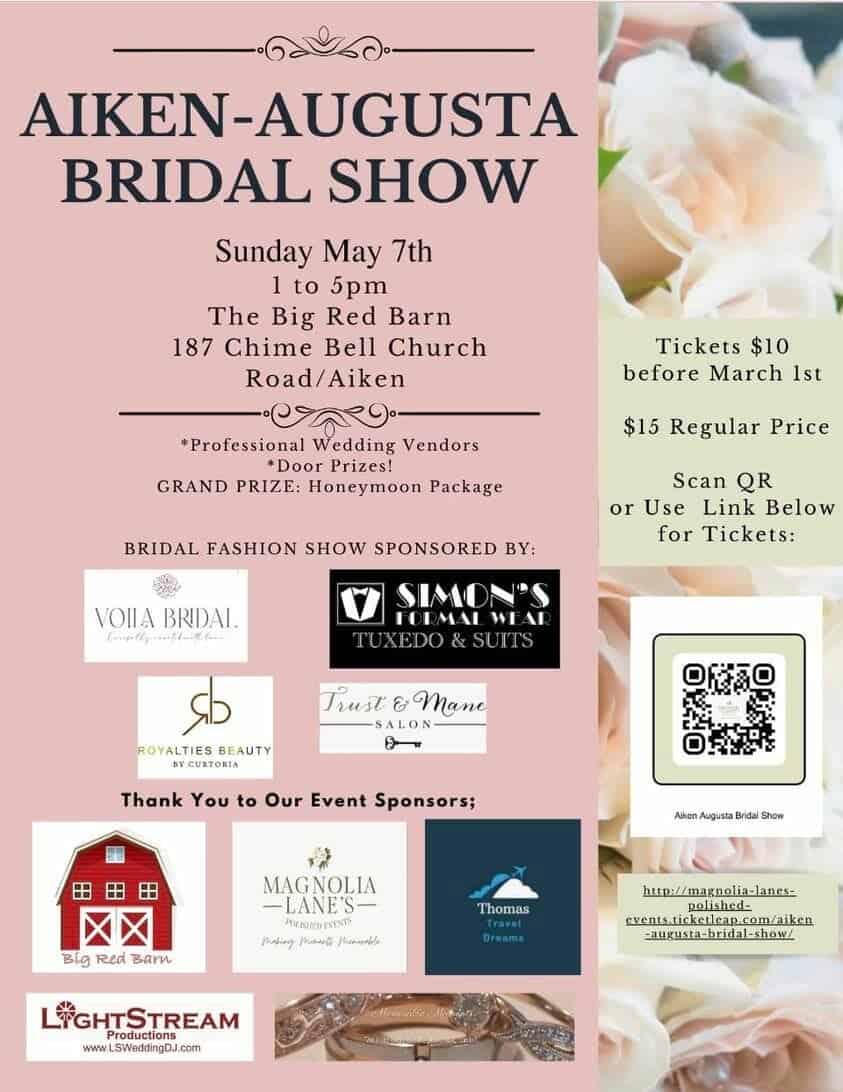 Many of the vendors will give away door prizes, and attendees will have the chance to win a grand prize that includes a wedding venue discount and a honeymoon package.
She said next year, they plan to hold the event at the Aiken Steeplechase.
Tickets cost $10 in advance and $15 at the door. Tickets purchased for the previous date will still be honored. For more information or to buy tickets, visit magnolia-lanes-polished-events.ticketleap.com/aiken-augusta-bridal-show/details.