Whitney O'Connor, founder of the Boobie Queen Company, is a force of nature and there are many breast cancer patients and survivors that are very grateful for her drive and passion. ABD first interviewed her last year during Breast Cancer Awareness Month. We thought it would be great to catch up with her nonprofit progress.
This month, CSRA businesses have reached out to her to partner with fundraising events including Sole' Augusta's Rockin' for Boobies, The Pink Boutique's Donations, Drinks and Hors d'oeuvres event, and Amp the Alley Crowns for Sale.
Halloween is coming up and today, you can register to win the Halloween Boobie Crown Collection.

"It's called The Wednesday and Widow's Peak designed by my husband, Chace Hawk who is a lawyer by day and my supporter and designer of this collection by night. We are giving these away today at noon," O'Connor said.
Visit their Facebook page.
Nominate and Tag up to 3 #boobiequeens

in the comments.

Share the post to your stories.
Ask your 3 favorite people with boobs to do a #selfbreastexam

or get a mammogram.

Vow to get genetic testing done in the next year.
The winner will be drawn TODAY, Oct. 27, 2023, at noon and the Halloween Collection will be mailed this afternoon! Think of women that may not be able to participate in Halloween Festivities because of treatment challenges or inconveniences OR is there a woman affected by breast cancer that needs some extra love that needs to be celebrated? And YES, you can nominate yourself!
In the past year, the Boobie Queen Company has hosted four Breastrest Retreats and one for Metastatic Breast Cancer patients, in other words, those still going through treatments, usually a combination of chemotherapy and radiation. O'Connor has traveled across the southeast to speak at or support breast cancer awareness events.
Why is that important? One in eight women in the United States will be diagnosed with breast cancer in her lifetime. In 2023, an estimated 297,790 women and 2,800 men will be diagnosed with invasive breast cancer. Chances are, you know at least one person who has been personally affected by breast cancer, either a family member or a coworker. Why is your support of the Boobie Queens important?
"The women who come to us for the retreats feel like they are living on an island," she said. "It's not that they don't have family support but finding a program like ours helps with the mental health and body image challenges that perhaps no one else can understand. As a Licensed Professional Counselor, my goal is to help them find a different mindset."
Kristin Anderson was diagnosed with Stage 2 breast cancer in 2022 at the age of 34. A few years later, she was diagnosed with Stage 4 metastatic cancer, this time in her skin. She recently rang the chemo bell, but her next journey is radiation.
Anderson is a Labor and Delivery nurse, the mother of two children, and like most women puts her family before her own needs.
"When you ring the bell, inside you feel like the challenge should be over, but it's not. That's the reason for the program we offer, it helps survivors and those women still facing the long road to recovery, and to help them understand that they are not alone," explained O'Connor.
Two other statistics that are not just numbers are important in the journey:
80% of breast cancer patients experience PTSD symptoms
One in five breast cancer patients are diagnosed with PTSD
Almost every business publication in the country has written about the difference in running a nonprofit and a for-profit. The consensus is nonprofit management is much more difficult, from constantly managing resources and expenses without shareholders, nonprofits must generate a margin to create new programs that meet the needs of the communities served.
The Boobie Queen Company is still looking for corporate and foundation grant support. In the past two years, O'Connor has not received a dime for the work she has done. Her heart and soul are with providing help for the women who are facing the same challenges she has faced in her own journey.
Here is a link to donate to the Boobie Queen Company or you can visit their Facebook page for upcoming events.
Editor's note: I am a 26-year breast cancer survivor. I understand what the journey is like from losing hair to feeling like it's the end. Programs like The Boobie Queen Company are vital to surviving the challenge. It's a community which deserves support, not for me or Whitney, but for your loved one who is diagnosed today, tomorrow, or in the future.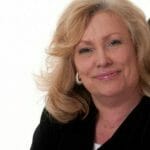 Editor's Note:
Mitzi Oxford is a veteran broadcaster and features writer who also worked at the same television station in Columbus, Georgia as Augusta's Brad Means! If you have a South Carolina story idea for Mitzi, please email her at mitzioxfordcreative@gmail.com.