Editor's Note: This morning a check for a half million dollars will be presented to the Community Foundation of the CSRA at a ceremony, to begin an endowment to fight childhood illnesses.
Jeff Annis spent decades growing his Augusta pest control company and hopes to spend decades more giving back to the community, on behalf of customers and employees that built Advanced Services for Pest Control into a powerhouse company.
Annis has spent more than 40 years in the industry since beginning in the family business, and in 2021 sold his multi-million dollar company to Turner Pest Control from Florida.
The Beth and Jeff Annis Charities is being formed to grow their "seed money" to provide research funds, patient support and ultimately help families of ill children. This is also personal for the Annis family.
"Did you know that 1 of 10 children have some level of congenital heart problems," said Annis an avid tennis player, sailing club leader and pilot.
"I care about local impact primarily. Nothing is more local than helping prevent and treat the diseases and congenital defects that impacts children. Lots of children don't make it to adulthood. That hurts us all. I know that God loves them and he is taking awesome care of them. But we are selfish like that and want to have them around for us to enjoy and to provide grandchildren for us."
8 years ago, Annis' grandson, Reagan (named after Ronald Reagan) was born with hypoplastic left heart syndrome.
"It's very rare and only about 3,500 children in America suffer from this," he said.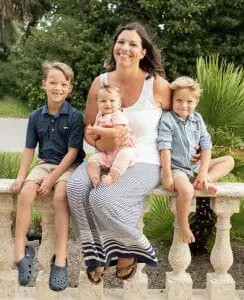 Jeff's daughter, Leslie and her husband Kerry live in Gainesville and had Reagan's three surgeries done at the Children's Hospital of Georgia in Atlanta, though doctors can perform those surgeries here at the CHOG Augusta University Health location.
"It's safe to say that my interest in the American Heart Association was keenly developed in the waiting room for eight hours during surgeries," said the grateful grandfather.
Annis is heavily involved volunteering for the Augusta Heart Association Heart Ball and on February 4th, the spotlight will be on many CSRA children with heart defects and their recoveries.
Annis chose to give his money to the Community Foundation of the CSRA, having known it's late founder Lee Smith, and by observing how trusting the Augusta National is with its money to help great causes of the CSRA.
There are different ways the foundation operates – donors can simply write a check and allow the Community Foundation team to decide and monitor who receives the money, or in Beth and Jeff's case—there is a Donor Advised Funds method.
"This means that we give the Foundation the money to handle and invest.  Then when the investment makes money, we can distribute it to qualified charities of our choosing.  We don't ever invest all of the earnings so that over time, it grows.  That makes the ability to continue into the long-term future possible.  Even giving away some every year, it can grow to double in 7 to 15 years, depending upon how the investment markets will actually play out," he added.
The Annis family does have the flexibility to donate some of the principle amount for a special charity situation—but like an endowment for a hospital or university—it's wise to allow the money to grow.
Jeff has a roadmap for charitable giving success. In 2004, his team at Advanced joined the fight against blood cancers with the Leukemia Lymphoma Society.  In the early years, team members did "Bald for a Cure" events to raise money—and employees and Jeff shaved their heads (he liked it so much he kept the "look").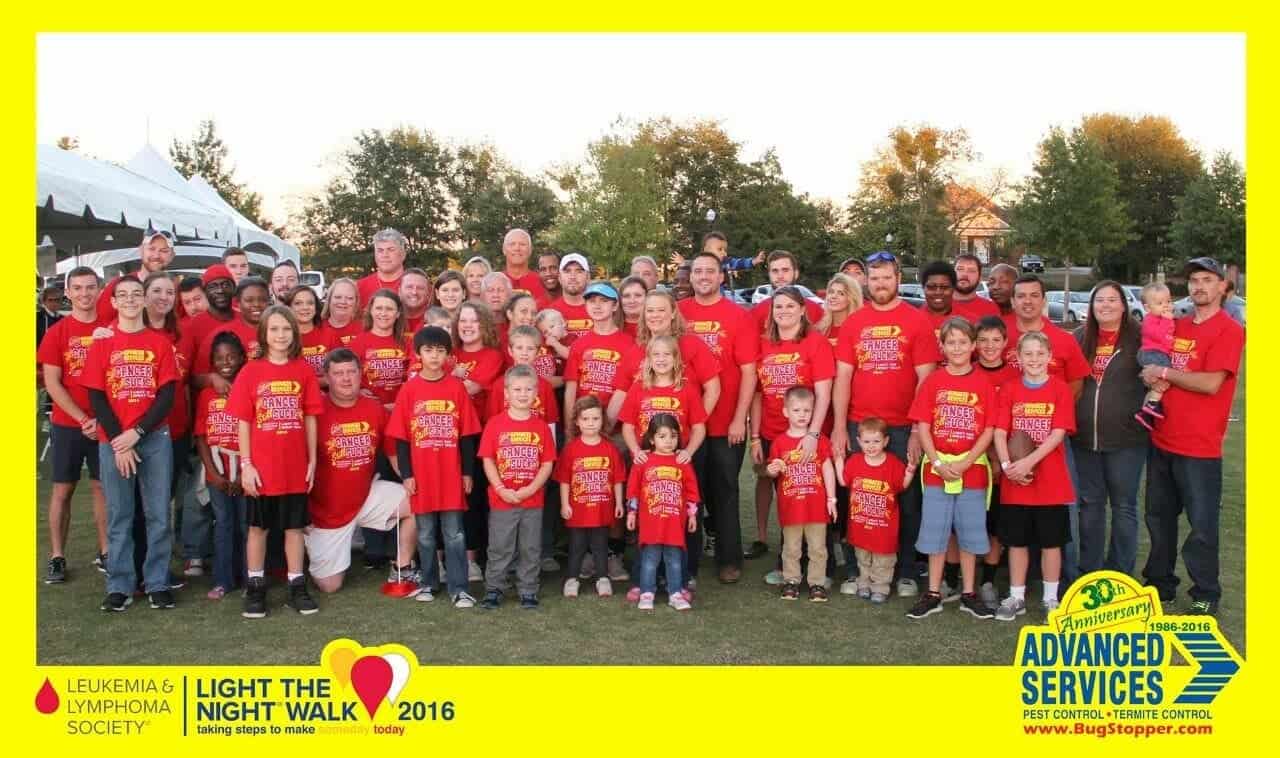 18 years and more than $200,000 later, fundraising still continues at Turner and with the pest control employees. Some are involved in the "Barbecure" where Boston Butts are sold and celebrity judges vote for best BBQ.
Jeff's business leadership skills have kicked in while starting this "endowment."
He says he is doing this for family and the entire CSRA.
"One thing about my story is that my goal in this is to perpetuate my giving into future generations.  My heirs in the decades to come, will be choosing charities annually to donate the funding to benefit them.
Lots of businesses and people use this method and more should.  You don't have to hand them 500k to participate. It can be 5k or more. Civic Clubs invest this way," he added.
Annis says if you can't be part of the Community Foundation, help an area non-profit of your choice.
"I think that God blesses those who bless others."
"I want to honor the memory of those who helped me get here. I want to honor the work of my teammates and acknowledge my love for customers and this community that made it all possible."