March is not just for college basketball's big dance. Another contest recognizes the Coolest Thing Made in South Carolina and Generac has made the cut to advance to the Top 8.
Nominations and popular votes were cast back in February. The competition was fierce with several CSRA companies in the running, including Bridgestone, Shaw, Zeus, and Huggies. Generac's Guardian Home Backup Generator, made in Trenton, now faces competitors from across the state like Lockheed Martin's F-16, Scout boats, Electrolux Refrigerators, and Honda Talon ATVs.
While there's no doubt that F-16s are relevant to fighting wars, boats and ATVs are fun, and refrigerators are cool, generators can be too, especially when your power goes out.
"When a storm causes a power outage or the power grid fails, home standby generators help families stay comfortable and safe," explained Steve Andrejack, Senior Director of Operations for Generac's Trenton facility.
For the record, South Carolina averages 11 tornadoes each year since 1950 and ranks 26th in the United States in the number of tornado strikes, and 18th in the number of tornadoes per square mile.
The demand for generators resulted in the current 200,000 square foot expansion to the manufacturing and distribution facility.
The Generac Guardian isn't your parents' model of generator. This one can be hooked up to your natural gas line and keep you connected to the outside world via Wi-Fi. Pretty cool, huh?
"The Generac Trenton team is incredibly excited about making it to the Top 8 in the Manufacturing Madness contest," Andrejack said. "We very much believe our Guardian Home Backup Generator is the coolest thing made in South Carolina."
Today, nearly eight out of every 10 home standby units sold are from Generac. Numbers to cheer about on top of making it to the top of the Manufacturing Madness contest. All 675 Generac employees are excited and are voting to make it to the Final Four with hopes of winning the title.
Voting in the Top 8 category ends Friday, March 18. Here's the link to cast your vote.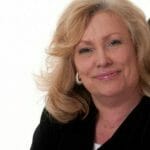 Editor's Note:
Mitzi Oxford is a veteran broadcaster and features writer who also worked at the same television station in Columbus, Georgia as Augusta's Brad Means! 
If you have a South Carolina story idea for Mitzi, please email her at [email protected].