March Madness could cost Augusta and Aiken businesses some lost productive work time, but could gain them a tighter-knit workforce.
The annual NCAA college basketball tournament kicks off today and culminates on April 4 in New Orleans. According to WalletHub.com, 29 percent of workers fill out their tournament brackets to participate in work pools. Overall, about 50 million people participate in some type of bracket pool.
The downside of that is that the average worker spends six hours watching tournament games and 56 percent of Millennials say they're willing to miss a work deadline to watch a game. WalletHub estimates that costs companies $13.8 billion nationwide in lost productivity.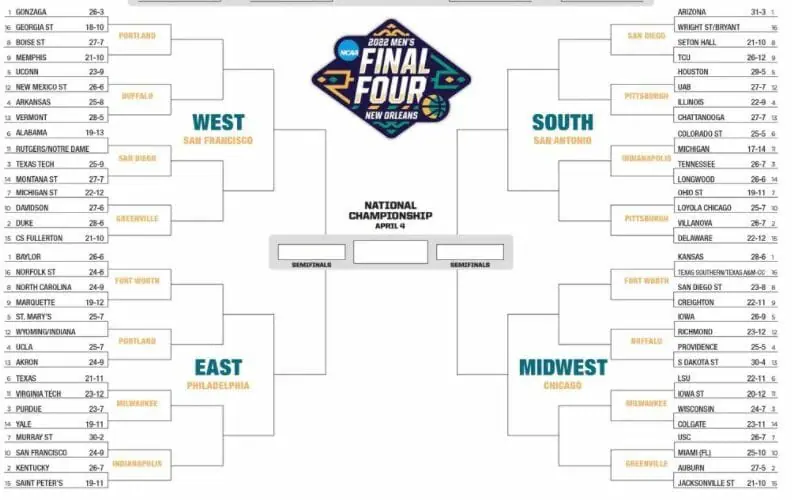 But there is an upside: 89 percent of workers surveyed believe tournament pools at work build better camaraderie and 78 percent said celebrating March Madness boosts staff morale. So a little lost productivity in March could result in better overall productivity the rest of the year.
A few other interesting numbers:
The tournament is lucrative for sports betting agencies, with about $10 billion wagered on the outcomes. That's about 30 percent more than is wagered on the Super Bowl.
Trying to fill out the perfect bracket? Experts say you're two times more likely winning back-to-back lotteries than picking every winner correctly.
In 2021, 1 billion minutes of the first two days of games were live-streamed, probably many of those at work.
Chicken wing orders increase by 23 percent and beer sales increased by 19 percent during the tournament.
Oddly, pizza orders increased by 19 percent by fans of losing teams. Fans are also 9 percent more likely to order a dessert after their team loses.