Troy Akers just discovered that if you "build" cookies, they will come. People were lined up in the parking lot to buy treats from a new Crumbl Cookies franchise in Evans during its soft opening on Thursday.
Akers, a local physician, Army veteran, and his wife, Nancy, own the store located at 4263 Washington Road, Unit 625 near Belk in Mullins Colony. At about 5 p.m., he estimated 2,000 customers had already visited the store that day. The couple celebrated the official grand opening the next day.
"We're excited about the community engagement and being able to partner with our friends and family," Akers said.
Before opening, they spent several weeks hiring and training their employees.
"We have representatives from our corporate office helping to train them," he said.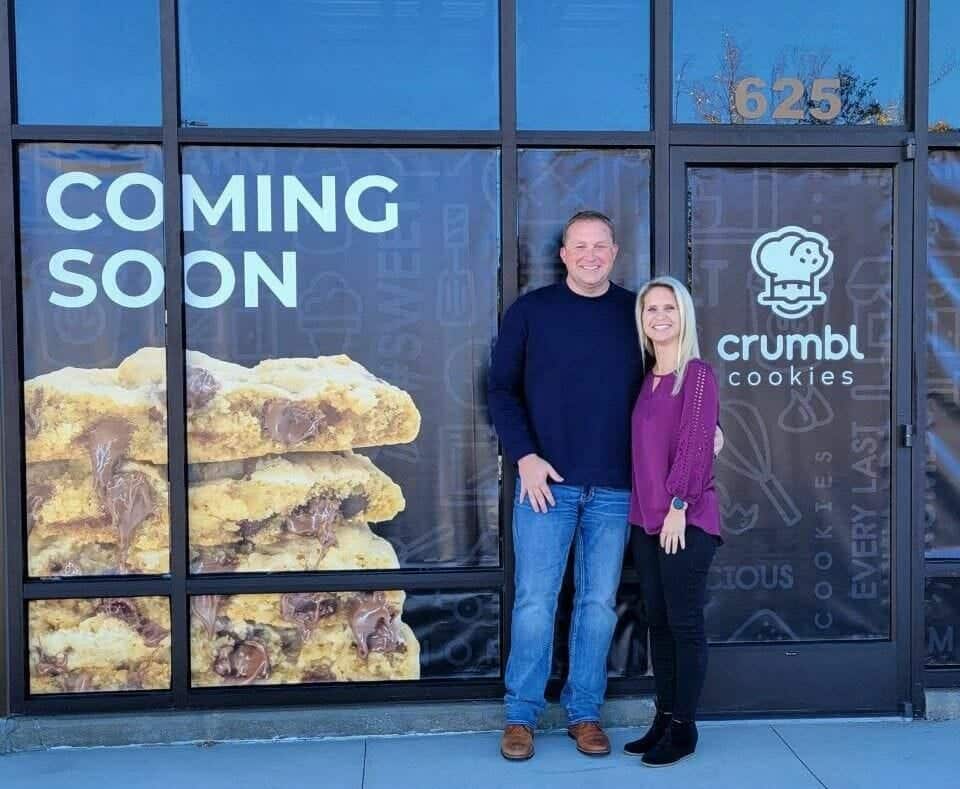 ABD spoke to the couple in November, when they announced their plans to open the Evans location. After some friends gave them the idea to become franchisees, they visited the Lexington location and knew it was the right business for them.
"My wife bakes well, but these are the best cookies we've ever had," Akers said in that interview. "We've always been entrepreneurs at heart."
He plans to work at Crumbl in the evenings and on weekends while continuing to work as a doctor. Nancy, who has been a stay-at-home mom for many years, will primarily oversee the store's operations.
Founded in 2017, the company has more than 300 locations in 40 states. It sells cookies in a variety of flavors, including red velvet, Boston cream pie, and, of course, milk chocolate chip. On Thursday, Akers said red velvet and Boston cream pie were the best-selling flavors that day. Chocolate chip is his personal favorite.
"I've never met a cookie I didn't like," he said in November.
While the lines remained long on opening day, customers didn't have to wait long for service.
"Everyone seems super happy," Akers said. "We haven't had any negative feedback so far."
Crumbl is open Monday through Thursday from 8 a.m. to 10 p.m. and Friday and Saturday from 8 a.m. to 12 a.m. For more information, visit crumblcookies.com/gaevans or call 706-828-1382.