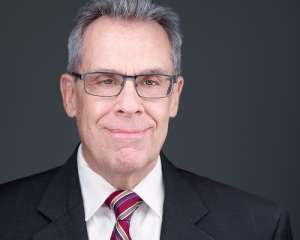 This column marks the fourth and final installment in my series on internships. My first two columns on this topic discussed local internship programs at the high school and college levels, how they positively impacted the students and businesses who participated in them, and the workforce and economic development of the CSRA.
In my last column, I told you the internship story of my older daughter, Audie, and showed you how internships laid the foundation for her early career success. The experience she gained and the network she built through her internships helped her land her first job and launch the initial success she had in that job. In this column, I will relate the internship stories of my younger daughter, AJ, and her boyfriend, Thomas, and the ways in which their internships are impacting their nascent careers.

As you might remember from my last column, Audie was one of those rare teenagers who knew what she wanted to do for a career.  Unlike Audie, AJ and Thomas were much more typical when they were in high school. In AJ's case, she was frustrated because she was not like her sister in that she had no idea what she wanted to do as she was preparing to enter college. However, having a father who worked on a college campus gave her access to a number of his colleagues who could tell her more about various majors and careers.  Motivated by her competitive nature, she found that Kennesaw State's unique major in Professional Sales seemed to fit her well.
Thomas arrived in that same place, but after a little bit longer process. Not knowing what he wanted to do as he was graduating high school, his parents encouraged him to wait on college until he had a better idea of his future career. So, after taking a couple of years off after high school, he found Professional Sales to his liking as well.
Both AJ and Thomas excelled in their academic programs, and they knew much about their chosen career field due to the outstanding efforts of their professors and staff in their Sales program. They interacted with many professionals in business-to-business (B2B) sales and liked what they saw and heard. However, B2B sales careers can be very different depending on the industry and the company that employs you. So, AJ and Thomas used their internship experiences to help identify the industries and types of companies with which they should begin their career.
AJ's first internship took place during the summer between her junior and senior year of college, which was the summer of 2021. The company that she worked for is known as a 3rd Party Logistics provider or 3PL. Her internship entailed selling and arranging transportation needs (e.g., trucking, rail) for companies who had to move their products from production facilities to their various distribution channels.  A unique aspect of this internship experience was that due to the pandemic, it was primarily performed remotely. While it was mostly a good experience and the company offered her a full-time job for when she graduated, she found the logistics industry not to her liking and decided to pursue other internships to try to identify an industry more to her liking. In Fall Semester, she worked an internship for an office solutions firm and was disillusioned by a non-engaged supervisor.
Internships were quickly providing her insights into things she did not like about particular industries, companies, and/or co-workers/supervisors.  However, in Spring Semester, she worked a final internship for a firm which sells marketing and sales support, and she found this internship much to her liking.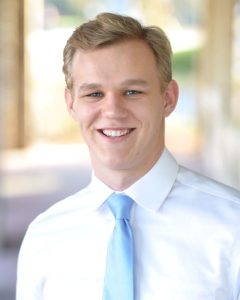 Thomas' story is very different. During his time between finishing high school and starting college, he worked at a number of jobs including heavy manual labor in landscaping and with a moving company. However, he also worked for a car dealership and a real estate firm and found that sales interested him.  So, while these were not what we would typically call internships, they did provide him with direction as to what he wanted to do. As he investigated the sales field, he became intrigued by technology sales. Therefore, early in his college studies, he concurrently pursued technical certifications which would potentially position him to work for a Fortune 50 company he admired very much… which amounted to his "dream job."  His academic success and dogged pursuit of challenging certifications led to him landing an internship with his "dream company" during the summer between his junior and senior years of college.
While amid her second internship, AJ accepted a full-time job with a Fortune 50 company (not the same one as Thomas) in technical sales upon graduation.  This company was not in any of the industries in which she had her internships, so she accepted it primarily based on the reputation of the company and its strong offer. Unfortunately, within the first year, she found out she was not happy with the company and her work, so she began interviewing with other companies and has recently begun a new job.  My sense is that her new job has more in common with her third internship, so she feels she has made a better choice as she moves forward in her career.
Thomas ended up loving his internship and was offered full-time employment upon graduation by his "dream company." His internship experience worked out optimally. He was able to determine that the company lived up to his expectations and he was also able to demonstrate to the company that he would be a great hire…thus landing his "dream job," which he starts in a couple of weeks.
While the stories of AJ and Thomas are somewhat different, they provide some similar lessons.  One important lesson is that an internship can provide a new worker's great insight into the type of work they will be doing, what the company and industry are like, and how well they fit with the company or industry. In Thomas' case, the company lived up to his expectations and his internship confirmed his fit with the company and the job. On the other hand, AJ learned more about what she didn't like and it took her some time to better understand what might be a better fit for her. This demonstrates the value of young workers taking on internships to better understand what types of careers, industries, and companies to pursue.
Whether you are a young person in high school or college preparing for a career (or the parent) or a local business person who is responsible for hiring, I hope this series on internships was helpful. My goal was to enlighten all parties on the benefits of internships, which will positively impact the individual, the company, and our local workforce.