It's been four years since Wine World closed in Aiken, but a store with something more is coming soon. Town Square Olive Oil & Wine is set to open in the next few weeks. The shop will offer olive oils, a variety of vinegar, wine, craft beers, and charcuterie boards.
Owner, Tia Harville and her husband, Joey, are excited about the location, 509 Georgia Avenue in Aiken.
"My husband's family is from the area and the concept for the shop stems from his aunt's Town Square Olive Oil business in Covington, Georgia," explained Tia Harville.

Harville has been in the restaurant business most of her adult life, but this is different because, "There's really nothing else like it in downtown Aiken. People can just walk or ride their golf carts by our shop and pick up what they need."
Town Square Olive Oil & Wine hopes to open their doors by August 1. Stay tuned for our follow-up story.
ABD will update the story in the coming weeks prior to the opening of Town Square Olive & Wine.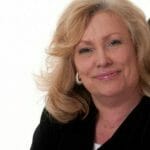 Editor's Note:
Mitzi Oxford is a veteran broadcaster and features writer who also worked at the same television station in Columbus, Georgia as Augusta's Brad Means! 
If you have a South Carolina story idea for Mitzi, please email her at mitzioxfordcreative@gmail.com.