Many people think downtown businesses are really busy during Masters Week, but that's not the case, according to Jennifer Tinsley.
Tinsley owns FIELD Botanicals located on 12th Street, one of 13 downtown businesses participating in a first-ever golf-themed shopping crawl next week called The 19th Hole. Businesses participating in the week-long event include Urban K9, Flowers on Broad, The Book Tavern, and Grantski Records. The crawl was created by Downtown Soul City, an organization that promotes businesses in that part of Augusta.
"Our businesses are really slow during Masters week," she said.
But restaurants and hotels are always very busy during the tournament.
"Other businesses really take a hit because people avoid going shopping that week," Tinsley said.
During the event, each shopper will be given a golf scorecard and for each purchase they make at a participating business, they will receive a par stroke of 1, 2, or 3 under par. Filling up the card will give a shopper a score of 29 under par, but those who earn at least 14 under par will be entered to win a gift basket filled with items from all the businesses, which will be worth more than $250.
The drawing will be held the Tuesday after Masters Week. Those who completely fill their cards will also be eligible to receive a free beer from the Riverwatch Brewery or a coffee from Ubora Coffee Roasters.
She said the event was primarily designed with Masters patrons in mind, but it will also provide an opportunity for local residents to shop at businesses they've never visited before.
"It's incentivizing people to find new places," Tinsley said.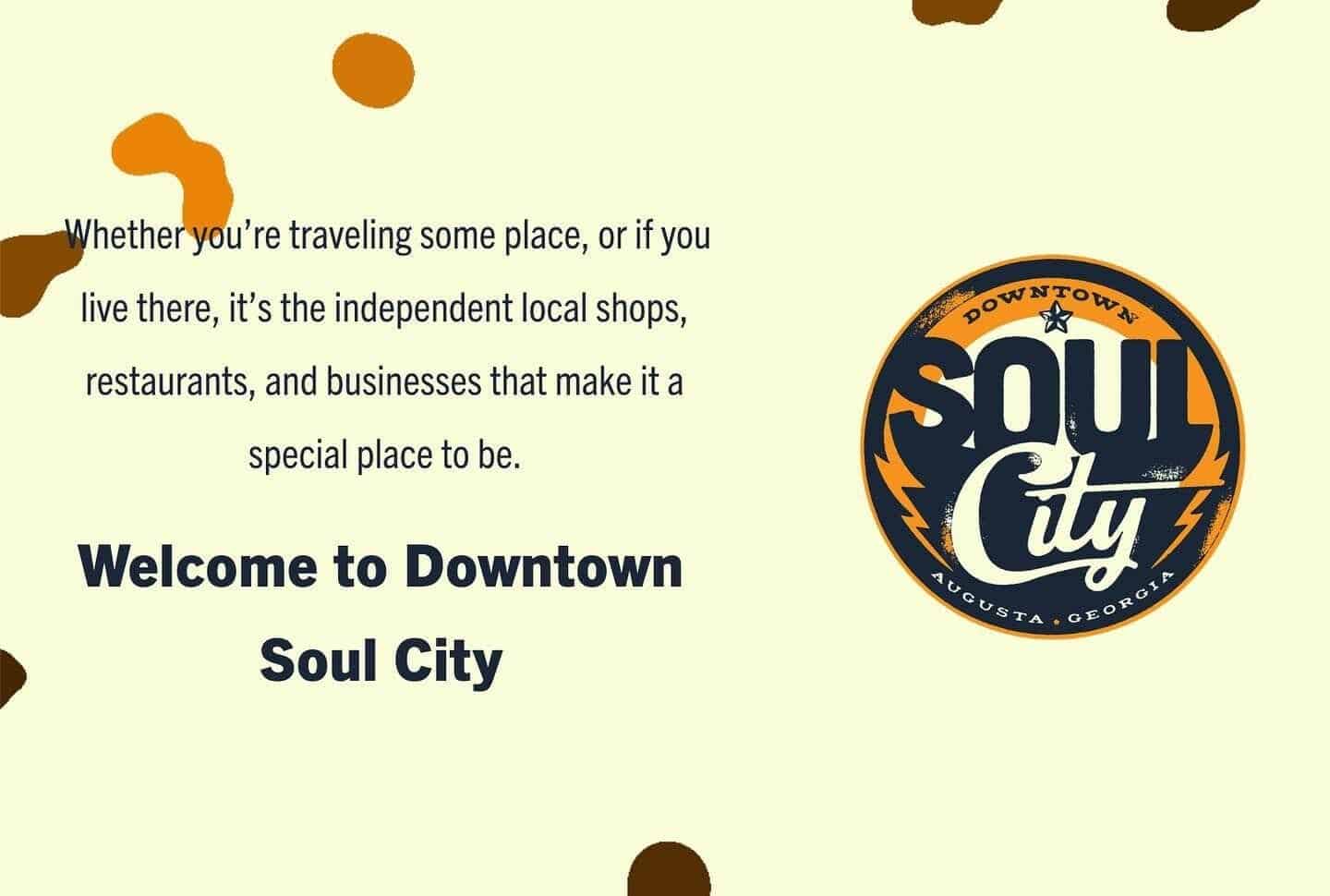 Downtown Soul City plans a variety of free promotional events throughout the year, such as Small Business Saturday in November and Camp Soul City in July.
"We just launched our website," she said.
The organization is currently selling memberships, and members will receive various incentives, including VIP tickets to its events.
Tinsley said many of the downtown businesses are closed on Mondays, but some opened the Monday of Masters week last year because so many people showed up to shop at those businesses. All participating businesses will be open Monday through Saturday and the following Monday. Most of the businesses will be closed on Sunday for Easter, but The Book Tavern will be open that day.
For more information, visit downtownsoulcity.squarespace.com or the Downtown Soul City Facebook page.