What began as a railroad town in the mid-1800s after the South Carolina Canal and Railroad Companies' line from Charleston to the Savannah River was built, would become a winter home for wealthy 19th-century equestrians from the north. More than 100 years later, another chapter is being added to Aiken's history as a Christmas destination.
According to Southern Living and an online site, Only in Your State, Aiken is THE place to visit this time of year. The publications describe Aiken as "a holiday extravaganza packed with festivities that are both community-oriented and welcoming."
Aikenites probably already knew that because many of the upcoming events have been delighting families for generations. For the locals, newcomers, and visitors alike, holiday strolls through thousands of twinkling lights, a Christmas parade, and unique shopping experiences lie straight ahead.
The Downtown Development Association sponsors a Night of 1000 Lights on Thursday, December 1 when Laurens Street and the Alley will be lit with lights and luminaries at 6:00 pm. Carolers, elves, and Santa will join in the merrymaking, and downtown shops will be opened later than usual.
Another shopping option is offered at the Odell Weeks Activity Center for the 52nd Annual Christmas Craft Show open Friday and Saturday, December 2nd and 3rd, from 9:00 am until 4:00 pm. The show features handmade crafts and goodies made by talented artisans from across the Southeast. There is sure to be something for everyone's style, taste, and budget.
Even before Aiken was founded in 1835, the custom of bringing trees into the home for decorating became a tradition. The annual Festival of Trees at the City of Aiken Visitors Center & Train Museum might provide you with ideas on starting some new family traditions. Area businesses create decorated tree themes that reflect the community. A tree lighting ceremony begins at 4:00 pm on December 2 and then you can vote for your favorite tree!
A couple of hours later marks the official kick-off of the Aiken holiday season with the countdown to the city's Christmas tree lighting on Newberry Street at 6:00 pm. The event features live music and a special hello from Santa.
The following week marks another longtime holiday treasure, the 31st Annual Christmas in Hopelands when the gardens are transformed into a wonderland of lights. From December 10 through the 22nd, you can sip cocoa or hot cider and stroll the gardens between 6:00 pm and 9:30 pm.
Who doesn't love a parade especially when it evokes memories of Christmas past with vintage horse-drawn carriages with a bit of Christmas present in the mix? The Downtown Aiken Christmas parade will roll at 2:00 pm on December 11 from the Visitors Center down Park Avenue ending at Laurens and Barnwell.
In case you haven't checked off all the names on your shopping list yet, there are some great incentives to shop local and maybe win some Christmas spending money. The Chamber's Buy Aiken Red Ticket Campaign is in full swing through December 19. Here's the scoop: Shoppers will receive a numbered red ticket for each $25 in purchases of goods or services from participating businesses. Weekly drawings are being held and cash prizes of $5,000 are being awarded. The list of businesses can be accessed here.
Maddie P Boutique owner, Jessica Gaskins is happy to participate. "It's like a reward or 'thank you' for shopping local and it brings new people into our store," she explained.
If you are booking a cruise, Travel with PopPop owner, Brian Adams sees a roll of red tickets in your future. "A ticket for every $25 spent for a cruise would give you a good shot at winning some cash," he said with a chuckle.
Long after the last gift is opened, the Christmas tree is put away, and the cold winds of January blow in, maybe a trip to an exotic beach is just the ticket.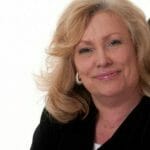 Editor's Note:
Mitzi Oxford is a veteran broadcaster and features writer who also worked at the same television station in Columbus, Georgia as Augusta's Brad Means! 
If you have a South Carolina story idea for Mitzi, please email her at mitzioxfordcreative@gmail.com.
Do you enjoy and benefit from ABD's business news? If so, CLICK HERE to find out ways you can help ABD achieve and expand our mission!