The wait for decades—and through Covid was worth it for Tracy Frey.
She got her first taste of the food and beverage industry about 30 years ago and quickly fell in love with the fast-paced work. She served in various roles with a few local restaurants before launching a successful 20-year career in the insurance industry.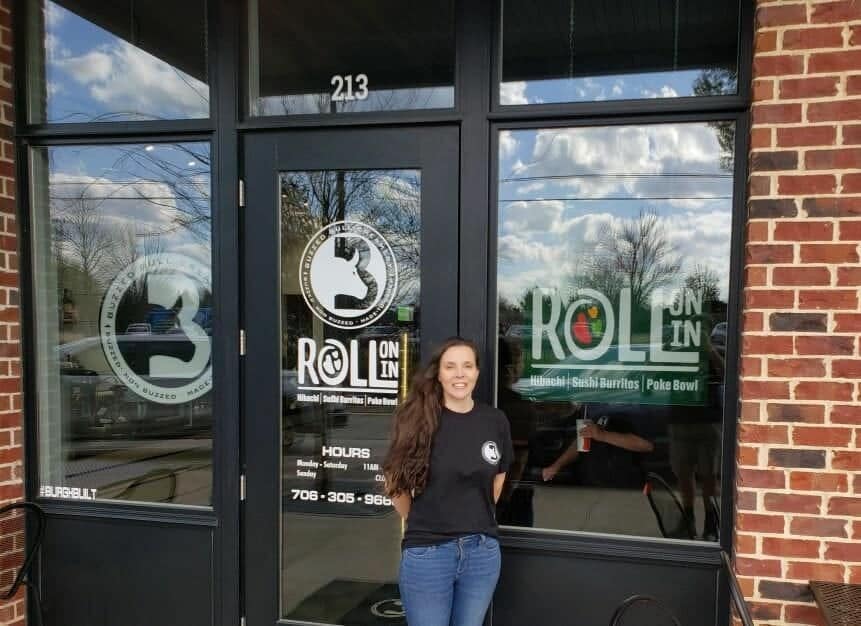 She's now returning to her roots by opening two new franchises in the same space located at 7025 Evans Town Center Blvd., Suite 213, next to Stay. Social Tap and Table in Evans.
Roll On In (see photo above story), an Asian fusion restaurant, and Buzzed Bull Creamery, an ice cream shop, both open today at 11 a.m.
"Insurance was very good to me, but this was how I wanted to end my career," said Frey, an Evans High School graduate. "I always wanted to own an ice cream shop."
An Asian fusion restaurant combines two different types of food: Asian and Tex-Mex. Roll On In serves a variety of sushi dishes, such as burritos, tacos and bowls. Like other Tex-Mex restaurants, customers can choose their meat, toppings and sauces. Unique proteins include soft shell crab, sushi grade fish, grilled steak, grilled or fried shrimp and more.
Vegan and gluten-free options are also available.
"Everything is fresh, and everything is customizable," she said. "We can have your order ready for you in just a couple minutes."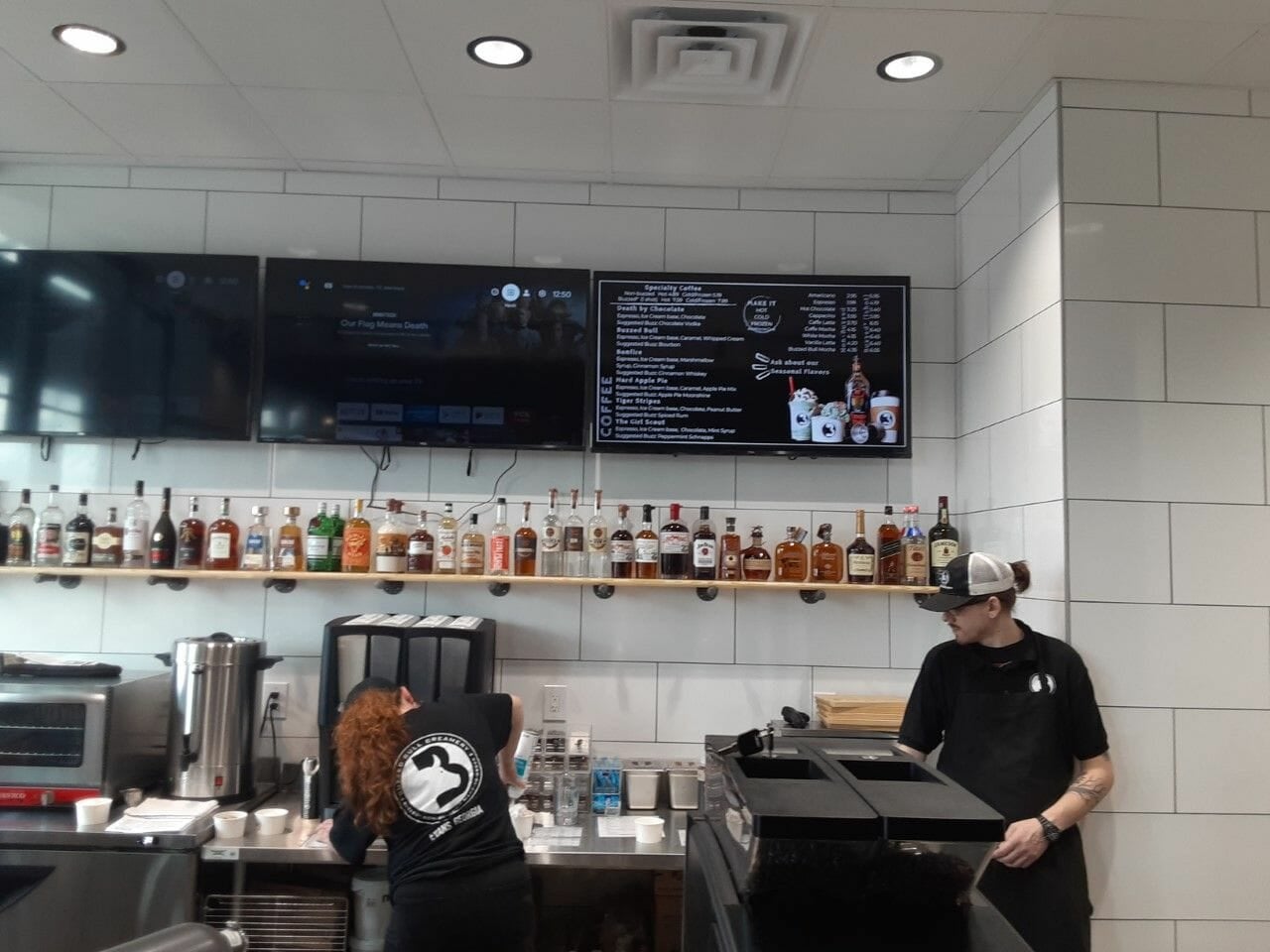 As its name implies, Buzzed Bull Creamery serves ice cream and milk shakes with or without alcohol. Frey said it's the only restaurant of its kind in the Augusta area. Unlike other ice cream shops, which sell desserts by the scoop, Buzzed Bull desserts are more like a custard because they're made with nitrogen cooled to negative 320 degrees.
She said preparing to open two restaurants in one at the same time has been a major challenge, especially with the pandemic and supply chain issues. It took Frey and her husband, Ben, about a year to get everything ready. The couple hoped to open last summer, but they had trouble getting all the equipment they needed.
"If we couldn't find A, we moved on to B," she said. "We had to keep going."
Like many businesses, Frey said they've had trouble finding reliable employees.
"Just getting them to come in for an interview has been hard," she said.
Both concepts were developed in Cincinnati. Roll On In currently has locations in six states, including one in Marietta.
Buzzed Bull Creamery also has many locations in South Carolina, North Carolina, Tennessee and Texas, among others. According to its website, the company is planning to open nine other locations throughout Georgia.
Both will be open Monday through Saturday from 11 a.m. to 9 p.m. For more information, visit rollonin.com and buzzedbullcreamery.com.