Michelle Lemmons opened her Columbia County nutrition business in July 2022, but she's celebrating the grand opening of that business this weekend.
Lemmons owns The Vibe Nutrition located at 4446 Washington Road, Suite 6, near Shane's Rib Shack in Evans. The business offers a variety of meal replacement shakes, fat-burning teas, protein coffees, and workout supplements. Her shake flavors include salted caramel, Almond Joy, and Captain Crunch, and all contain protein, vitamins, minerals, and greens.
The grand opening will be held Saturday, from 9 a.m. to 1 p.m., and include giveaways, a new menu, and photo opportunities.
She and her business partner, Courtney Whitbey are health and wellness coaches.
"We are so appreciative of all the local support and the opportunity to support everyone's health goals, one energizing tea and world-famous shake at a time," they said in a statement.
Before she opened The Vibe Nutrition, Lemmons worked in mortgage lending, but decided she was ready for a career change. In November, ABD ran a story about the business.
"I wanted to do something that helps people," Lemmons said in the previous interview. "Once people try it, they're hooked."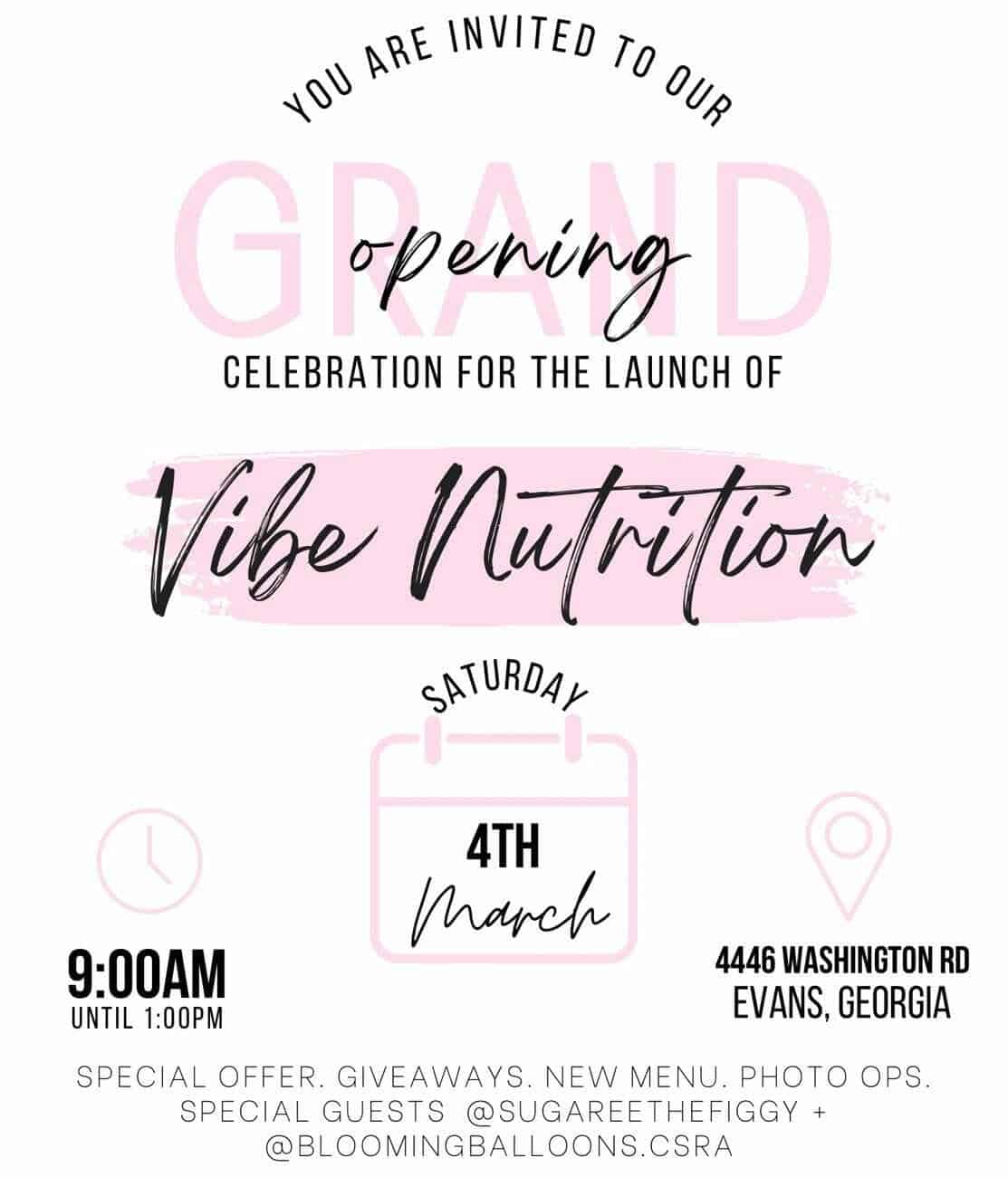 She said they're expecting a large crowd for the grand opening.
Vibe Nutrition is open Monday through Friday, from 7 a.m. to 3 p.m., and Saturday from 9 a.m. to 1 p.m. For more information, visit the business's Facebook page or call 706-426-6533.