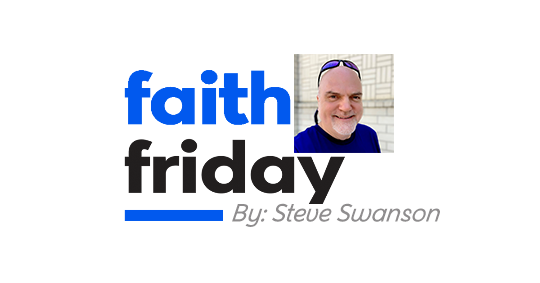 For as long as he can recall, Ty Manns has always loved a good story.  He saw an old western movie as a kid called "The Outlaw Josey Wales" (1976), and to this day remembers being struck by the strong dialogue he heard from the characters (Clint Eastwood being one of them) on the big screen. Even today, if he sees the movie while flipping through channels, he will stop and watch it again. Ty believes a well-written movie connects with people because we see ourselves in a character, experience, or storyline that unfolds in a larger-than-life fashion.
Ty began life in a small coal mining town in the southern part of West Virginia. When he turned seventeen, he joined the military, planning to escape his small town and serve the required four years, then move on to other pursuits. Things didn't unfold quite the way he expected. He found he loved the service, and his four-year commitment became twenty-four years. After retiring from military service, he entered the world of corporate America for a decade. Then, it was time to pursue his dream of a full-time career in film.
Ty's military background and his degrees in Communications and Operations Management have uniquely equipped him for the discipline and perseverance needed to bring screenplays to life. His training and background have helped him manage his daily time commitments. While filming on set, he applies his military leadership training to help boost morale and encourage and motivate his crew.
So, why pursue film? Ty has always loved to write and always intended to get into filmmaking after his military service. Even while in the Army, he was reading everything he could get his hands on related to movie making, including the art of screenwriting. He recalls reading a book called "Write now, Right now."
"When I read that little book, it just felt like it opened everything for me. I realized everything that I was doing wrong as a writer. I went back and started re-writing scripts that I had previously done. If you want to be a writer in this industry, the very first thing you need to do is to learn how to tell a story. Anyone can sit down and write a screenplay; anybody can do that. You can write a screenplay, but what you may not have is a story. Screenplay writers have hobbies, storytellers have careers. That book taught me how to tell a story on paper."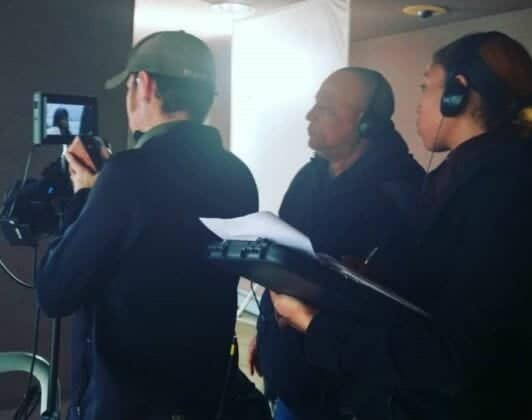 Ty began authoring stories aimed at family and faith-based movies. He submitted his work to several different writing competitions, hoping to receive solid feedback and helpful critique. He was pleasantly surprised when he won a competition for his screenplay "A Question of Faith." Not long after winning, he received an offer to buy his script so the film could be created.  Once the movie was shown in theaters, it opened many doors of opportunity.
Another one of his screenplays has since become a film called "My Brother's Keeper." Both films are currently available on streaming platforms. Right now, Ty's time and attention are focused on three projects; a romantic comedy, a Christmas film, and helping a soldier tell his story through film.
He says the biggest challenge to making a film is to get adequate financial backing. Ty's company, Manns Mackie Productions, based in Alpharetta GA, provides full creative writing services, marketing, and film distribution. He's often involved in "pitching" stories to various content providers, hoping he'll have the specific themes and content they are looking for.
In terms of "faith-based" movies, Ty said he saw a dramatic rise in the number of releases a few years ago, after the Kendrick Brothers found significant box office success with movies like War Room, which grossed over 70 million dollars. However, many of the films in this "wave" were not well done in his opinion. Poor writing and production turned studios away from faith-based themed movies at that time.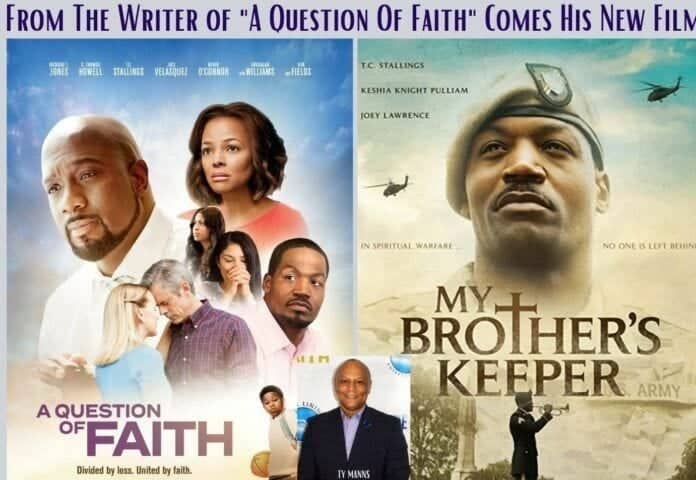 However, things have changed for the better. Higher quality, better-funded movies are being released with greater attention to detail. Stronger acting, better scripts, editing, and sound are having a positive impact.
A few weeks ago, a company asked Ty to ADD more faith elements to a story he had submitted to them. He said that is a first for his career and a big change from even 5 years ago. He is optimistic about the faith-based movies now being created.
"I believe that we're going to see bigger and better stories in the near future with bigger and better talent that will have faith elements to it."
Ty's company is always looking for films that have been shot and are in need of distribution, as well as scripts with seasonal themes (think Christmas) because he says, they are always in demand. His company is also seeking faith-based scripts to develop and distribute. You can reach out to Ty using this email address: info@mannsmackiestudios.com