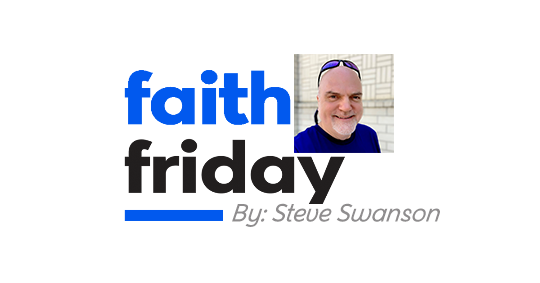 During Masters coverage in 1986, CBS golf sportscaster Jim Nantz coined the phrase, "It's a tradition unlike any other." I would like to modify that sentence and tell you about a museum "unlike any other." It's the Museum of the Bible in Washington, DC. Since there is a daily non-stop flight from Augusta to D.C. and with many of us planning summer travel, I wanted to be sure you are aware of this incredible place.
Your initial response might be "Museums are a collection of old stuff. They are often dusty, and boring."  I certainly can understand if that has been your experience with other museums, but I can assure you from personal experience a joyous discovery is waiting for you at the Museum of the Bible.
First, a little background. Hobby Lobby founder Steve Green and his family envisioned a place to share their growing collection of Biblical artifacts and antiquities. In early 2015, more than 550 engineers, architects and other construction experts started the $500 million dollar restoration, adaptation, and enhancement of a former refrigeration warehouse just 3 blocks from our nation's capital building. Originally built in 1922, this warehouse would eventually become the Museum of the Bible located at the intersection of D and 4th Streets.
The museum's web site offers this background information: The massive original train portal has been adapted to serve as the museum's monumentally scaled, 40-foot entrance. A non-historical building addition with loading dock was removed to make way for two levels of below-grade space and vertical circulation. The existing warehouse's original red-brick masonry and concrete structure's restrained classical features and ornamentation—colossal base, pilasters, and cantons; entablature with ornamented frieze; bands of classical moldings; and monumental gate—are now restored.
An additional three levels of new construction were built above the existing historical structure to house a 472-seat performing arts hall, gathering space, biblical-foods restaurant, and exhibit spaces. These new spaces contain iconic rooftop elements, including a two-story curved wall with channel-glass infill, skylights, and a sustainable vegetative roof.
When it opened to the public in November of 2017, the museum offered visitors 1,600 items in its permanent collection, mostly Bibles and biblical manuscripts. Over 565,000 visitors came to the museum in just its first 6 months of operation! You may still be mentally picturing multiple floors of static pieces of stuff from ancient times, but this place is so much more than that.
I have had the opportunity to visit the museum twice and have been impressed not only by the displays, but by how immersive the experience is. It starts when you walk through the 40-foot bronze doors at the entrance of the building and look up at the colorful and ever-changing 140-foot LED digital display embedded in the ceiling of the lobby. It is mesmerizing.
One good place to start your visit is the History of the Bible gallery on the fourth floor. You will even enjoy the elevator ride on your way there. The walls of the elevators contain vivid rotating images on video screens as you travel from floor to floor. Throughout the exhibits you will find many interactive media programs including touch tables. There are over six hundred artifacts just in the History of the Bible area!
There is just so much to experience! There are sections focused on Stories of the Bible, The New Testament, and The World of Jesus of Nazareth. On the second floor, you will discover the impact of the Bible. Using twenty-three exhibits, it clearly illustrates the profound and lasting impact the Bible has had in countries and cultures worldwide. It becomes personal with the Bible Now exhibit where visitors can share ways the Bible has impacted their lives. One of my favorite stops was the theater featuring Dave Stott driving through history. Informative and entertaining!
Kids aren't left out of the adventure either! There is a colorful Courageous Page's area with Bible-themed games specifically designed for kids. When you are ready to rest your feet for a bit, check out the Milk and Honey Café on the first floor, or get a bite at the Manna restaurant on the sixth floor.
Steve Green, the museum's co-founder says, "There's just a basic need for people to read the book." "This book has had an impact on our world, and we just think people ought to know it and hopefully they'll be inspired to engage with it after they come here."
I think he is absolutely right, and I personally want to encourage you to visit the Museum of the Bible whenever you visit Washington D.C. Allow as much time as you can because there is a lot to see in the museum's 430,000 square feet. Find out more at www.museumofthebible.org.