Editor's Note: Our Faith Friday columnist Monique Williams is off this week and will be back with a new story sure to inspire you next weekend. In early November, she profiled a special family utilizing God's creation to quench the thirst of others.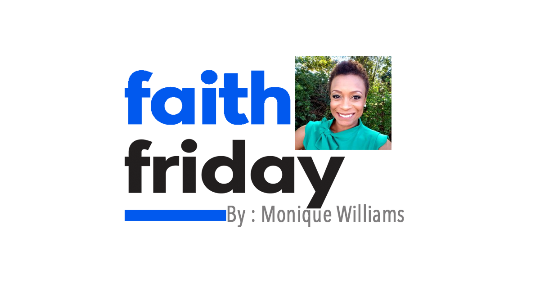 Geoffery Jackson wants to leave a legacy for his children's children. It's a seed he says was planted one day while listening to a sermon from his pastor. "That's something we don't do," he thought to himself. "Leave a legacy. But, I asked God how did that look." He knew a troubled past of dropping out of high school, becoming a young father, enduring divorce and experiencing a series of health issues, including pre-diabetes, were not practices he wanted his children emulate. "Military for me was a way out," he recalls. "I was focused. In two years, I had made the rank of E-5.  That's unheard of. In 10 years, I was an E-7." Not only was the United States Army a way out for the now-retired Sgt. Major, it was a new way of thinking.
That new mindset led to a shift in every aspect of his life.  However, he struggled with attaining optimal health. Perhaps years of combat war, jumping out of airplanes and heavy energy drink consumption were catching up with him. Arthritis and high blood pressure set in. Then, one day he was walking his chocolate lab dog and couldn't keep up. He knew something had to change.
The answer was in water. Alkaline water.  He had heard about its supposed benefits. He had seen positive results in his mother's health during colon cancer treatments. He became a believer, and Divine Health Water 4U, Inc., was born. "The rich and famous have been doing this," he says. "I want to educate the public and teach them about the benefits of alkaline water. What we're drinking is working against us. For 25 years I've been serving the people, but here's an opportunity to serve the people as far as their health. As the bible says, people perish due to lack of knowledge."
The desire to share knowledge and unwavering faith elevated Jackson's business from a garage start-up in 2012 to now over 75 contracts totaling about $250,000 in revenue. They have a retail store and make deliveries. He, along with his wife, son and two employees keep clean water flowing throughout homes and businesses on both sides of the river. "I am so true to God's word and I didn't want to get ahead of Him. My faith has been my cornerstone," Jackson says. "God said He's got me. It hasn't always been easy, but I keep stepping and walking by faith. What I do is gonna benefit generations to come. I'm the lender, not the borrower. God is divine in everything He does, and you gotta be connected to that in order to reap a harvest."
That's some legacy.
Divine Health Water 4U at
2636 Tobacco Rd. Suite B, in Hephzibah. Or, go to the website:
www.divinehealthwater4u.com
(888) 742-4020