A Japanese restaurant that has served the area for 15 years has a new home. Yosko's is bringing familiar menu items and new ones to the former Flying Biscuit Cafe location in the shopping center outside the Riverwood subdivision in Evans. The restaurant opened in late April.
Yosko's once served its hibachi-style food in the current Laziza's building in the Publix Shopping Center in Evans and most recently in the Fairway Square Shopping Center.
New items include Sukiyaki Steak. Yosko's version is sirloin steak cooked with a soy ginger and garlic-based sauce. The entree costs between $10-$21.50 depending upon whether it is a full adult portion or served to children under the age of 12.
The child's platter was doused with yum-yum sauce and served with salad and a drink for $10.
Lunch bowls are served from 11 a.m.-3 p.m. and range from $10-$13.50. Early bird dinner specials are served 4-5 p.m. and are two for $29 and includes choice of Shrimp and Chicken, Sukiyaki Steak and Chicken or Sukiyaki Steak and Shrimp with rice, vegetables and soup or salad.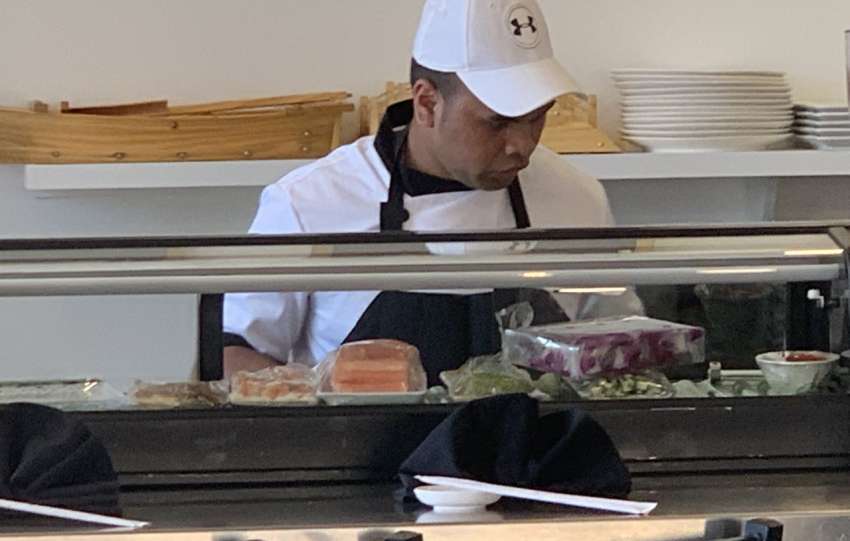 A Yosko's chef is there throughout the afternoon and evening preparing sushi at their seating station.
Yosko's serves basic six-piece sushi rolls for between $3.50 and $5 including tuna, salmon, avocado and cucumber along with larger eight-piece rolls, Nigiri (raw fish) and eight different specialty rolls, which they expect to add to in the coming weeks.
A full bar will be opening soon in the spacious restaurant.